Partnerships
At UWS we're keen to join forces with like-minded organisations, for the benefit of our students and wider society. Our academic schools are always working with a host of industry, government and academic partners.
Here's a flavour of our current university-wide partnerships – local, national and global.
Think we could be a good match? Talk to us about partnering with your organisation.  
Worldwide hubs: From Canada to Cameroon and from Turkey to Taiwan, we're constantly expanding UWS's global presence through transnational partnerships.
Credit where it's due: We help to train a spotlight on the many achievements of higher education in Scotland. UWS is the main sponsor of the annual Herald Higher Education Awards, celebrating innovation in the sector.
Working in harmony: The Cumnock Tryst brings international musicians to the Ayrshire town's churches, hotels and town halls. We support the festival as media partner, and bring our mobile campus to town for the four-day event.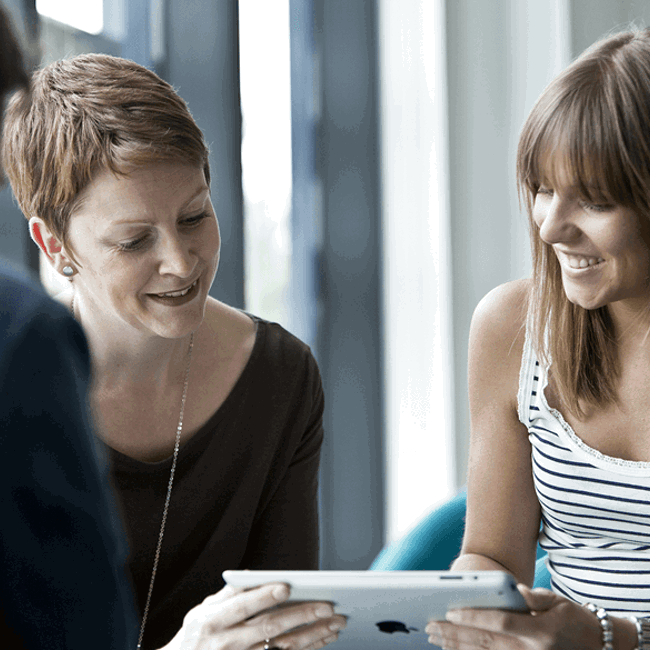 Our work with Schools
We work with pupils of all ages across Scotland to engage them in inventive ways and encourage them to develop as citizens and to view university as a realistic and achievable goal for them, regardless of their background?
Great expectations: 100 3rd Year pupils from 11 schools have taken part in the Higher Expectations scheme, a UWS/Renfrewshire Council partnership to engage students with academic potential
Putting the U into Uni: We're introducing primary and secondary pupils from 35 schools to new learning experiences through the Children's University
Wee gems: We're reaching out to the very youngest learners, through the Wee University at our Ayr Campus. 
Vision Schools Programme: is a partnership between UWS and the Holocaust Educational Trust to support primary and secondary school teachers across Scotland in their teaching of the Holocaust.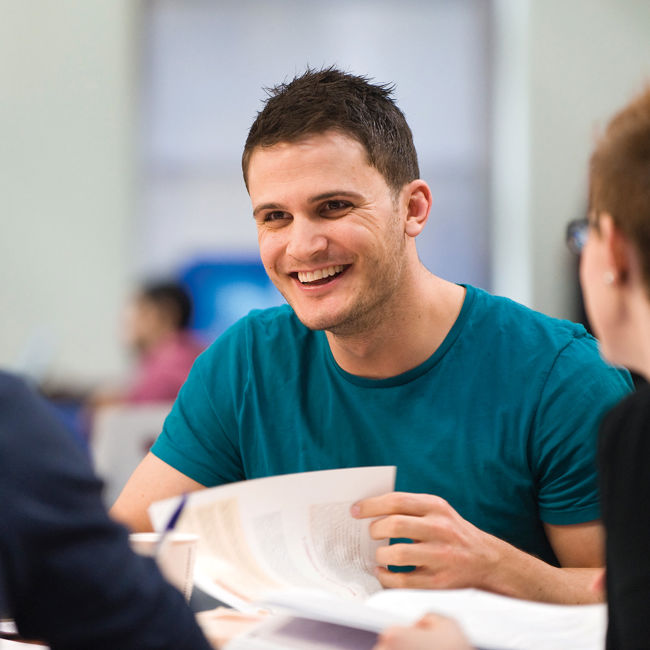 Our work with colleges
We support students in eight Scottish colleges to study for degrees – either within their own colleges, or by moving to UWS courses.
1,200 students move from colleges to UWS courses each year – a third of our new intake
1,000 college students benefit from UWS facilities and support as Associate Students
25% of all students moving on from college to university in Scotland come to UWS
Academic Partners
Scottish Baptist College
UWS was the first new Scottish university to offer a degree in divinity, through our partnership with Scottish Baptist College. Since launching the four-year Bachelor of Divinity degree, we've developed further qualifications in theology and pastoral studies with the college.
Erasmus Partners
UWS has 130 European partners, and we facilitate student exchange across a range of disciplines. Erasmus exchange enables students to enhance their academic experience, personal development, job opportunities, confidence and life skills and provides a wider cultural outlook to their University experience. Our staff also benefit from mutual exchange opportunities with our partner institutions. 
Trans-national Education Partners
We now have more than 20 TNE partners across Ireland, Italy, Russia, France, Germany, Hungary, Cyprus, Seychelles, Mauritius, Singapore, Malaysia. Sri Lanka, Ghana and India enabling UWS programme delivery in a growing number of regions across the world. Visit our Partner with us webpage to find out more.
Sport Partners
Our sports partnerships offer teams the benefit of UWS sports science expertise. But they also trigger opportunities for student involvement and research.
Advantage Ayr: Ayr is set to become a centre of rugby training excellence through our partnership with Scottish Ruby Union and Ayr Rugby Club. Our campus will be the focal point for developing tomorrow's rugby elite, from Scotland and abroad.
Taking St Mirren to the world: UWS media students broadcast local club games internationally as part of our acclaimed partnership with the Paisley football team.
Community Partners
We work with diverse community organisations to share expertise and generate opportunities for research and student experiences.
Taking the stage: We've just agreed an exciting new partnership with Centrestage Communities. It will see UWS provide its broadcasting, social policy and research expertise to support the organisation in its theatre work with disadvantaged communities in East Ayrshire.
Into the unknown: Prestwick Airport is bidding to become the UK's first spaceport. We're working with the airport to use this as a launchpad for children's imaginations – engaging schools locally and internationally on topics around space exploration.
Reviving the high street: We're supporting the Stove Network with ambitious plans to breathe new life into empty shops in Dumfries. Our business experts are helping to shape a vision for a high street of thriving enterprises and living spaces.
Local Authority Partners
We're lobbying to see Paisley crowned as UK City of Culture 2021. It's just one example of the work we do as part of our strategic partnership with Renfrewshire Council. We also work closely with our other local authorities across the West of Scotland. For example, we're collaborating with the three Ayrshire councils to support a Growth Deal for Ayrshire.
Last updated: 14/01/2021