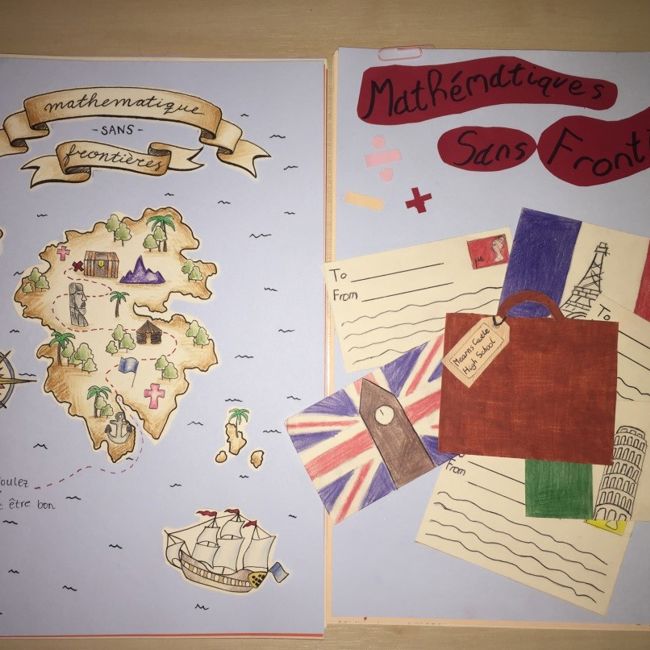 MATHÉMATIQUES SANS FRONTIÈRES
Mathématiques sans Frontières is an annual international mathematics competition for S4-S6 schoolchildren, centrally run by the Académie de Strasbourg since 1989. This interclass competition involves a number of mathematical puzzles where one of the puzzles is posed, and must be answered, in a foreign language. Each class should work as a team to tackle the puzzles in the allotted time (90 minutes).
Timeline of the Competition
December – January: Schools are invited to register for the competition, and a set of practice questions are emailed to each school.
Friday 28th January 2022: Deadline for applications to the event. Please email your application to alan.walker@uws.ac.uk
Thursday 10th March 2022: Competition day!
Thursday 7th April 2022: Entries are marked at top secret location.
June 2022: Prize-giving event at UWS Lanarkshire, open to top 10 schools (all schools competing will receive a certificate).
2020 Competition
We welcomed 43 entries from 23 different schools across Scotland (and one entry from a school in England) in 2020. The overall winner was Lochaber High School. They will be awarded with a school visit from the Happy Puzzle Company.
The top 10 Teams in the S4 comp were (in alphabetical order):
Boroughmuir High School
Falkirk High School
Grange Academy (3M1)
Grange Academy (4M1)
Grange Academy (4M2)
Mackie Academy
Mearns Castle High School
St Columba's School
The High School of Dundee
The Mary Erskine School
The top 10 Teams in the S5 comp were (in alphabetical order):
Giggleswick School
Hutchesons' Grammar School
Kirkcaldy High School
Lochaber High School
Madras College
St Thomas of Aquins RC High School
The Glasgow Academy (Mrs Drummond's class)
The Glasgow Academy (Miss Head's class)
The High School of Dundee
Wellington School
To find out more:
If you'd like to register for the competition, or simply obtain further details, please contact:
Last updated: 02/11/2020