Professor Craig Mahoney, Principal & Vice-Chancellor, UWS reviews the Inspiring Women Lecture Series
The Inspiring Women lecture series forms part of the commitment to staff and students alike to encourage and recognise commitment to advancing the careers of women in higher education and research.  
UWS has 4 Scottish Campuses, and one in London. We have some 17,000 students (c.60% female) and  some 1,500 staff (c.55% female). In addition, a high percentage of our students are 'first in family' to achieve their degree, and we have a proud tradition of embracing the widening access ethos, helping to break down the barriers to education that can seem so entrenched when coming from a SIMD20/40 background.  
The Inspiring Women Lecture Series was developed to provide an opportunity for staff, students and members of the public to hear from women who have been successful within their field, be that within science, arts, humanities, business or other areas. The diverse range of speakers has encouraged engagement and discussion, and the series is now a regular and important feature in the University events calendar.
#UWSInspiringWomen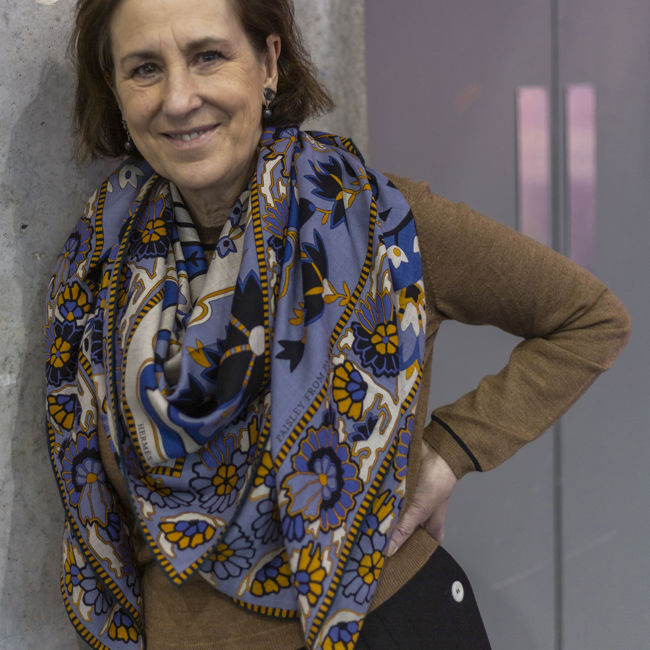 Kirsty Wark
Broadcaster and Author
The UWS Inspiring Women lecture series was a unique opportunity to continue to celebrate the success of women where the industry of women put Paisley on the map. I feel very privileged to be a part of the Inspiring Women programme at the launch of the Paisley Book Festival.
(photograph credit: John Griffin) 
Inspiring Women: Celebration Event 2019
Wed 10 June 2020
Find out more about our season-ending celebration event for 2019/20. The day long event will play host to four truly inspirational keynote speakers and allow plenty of networking opportunities.
Previous Inspiring Women Lectures
Our Inspiring Women are a vibrant and varied range of speakers. View the list of speakers that have participated in our series and use the links to check our our YouTube playlist: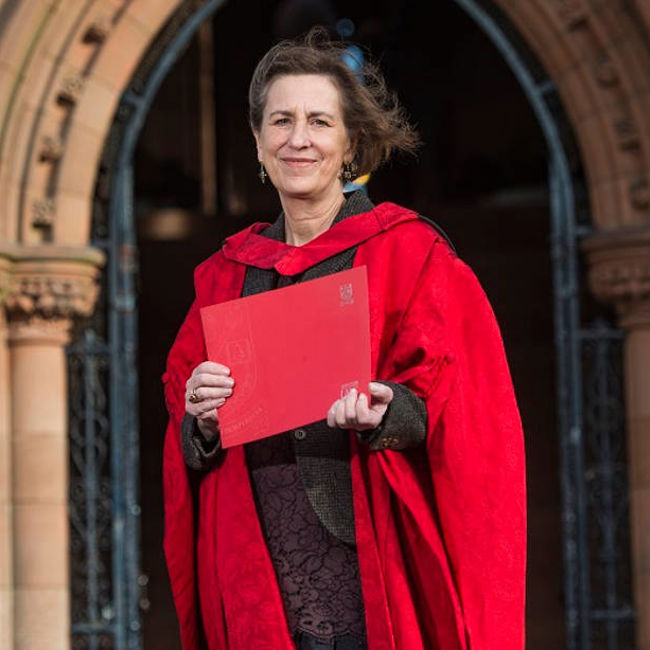 Kirsty Wark
Journalist, Broadcaster and Writer
Kirsty Wark is a journalist, broadcaster and writer who has presented a wide range of BBC programmes over the past thirty years, from the ground-breaking Late Show to the nightly current affairs show Newsnight, and the weekly Arts and Cultural review and comment show, The Review Show.
Kirsty has won several major awards for her work, including BAFTA Awards for Outstanding Contribution to Broadcasting, Journalist of the Year and Best Television Presenter. Her debut novel, The Legacy of Elizabeth Pringle was published in March 2014 and was shortlisted for the Saltire First Book of the Year Award, as well as nominated for the 2016 International DUBLIN Literary Award. Her second novel, The House by the Loch, has been inspired by her childhood memories and family, particularly her father.
Born in Dumfries and educated in Ayr, Kirsty now lives in Glasgow. Kirsty received an Honorary Doctorate from UWS in 2018.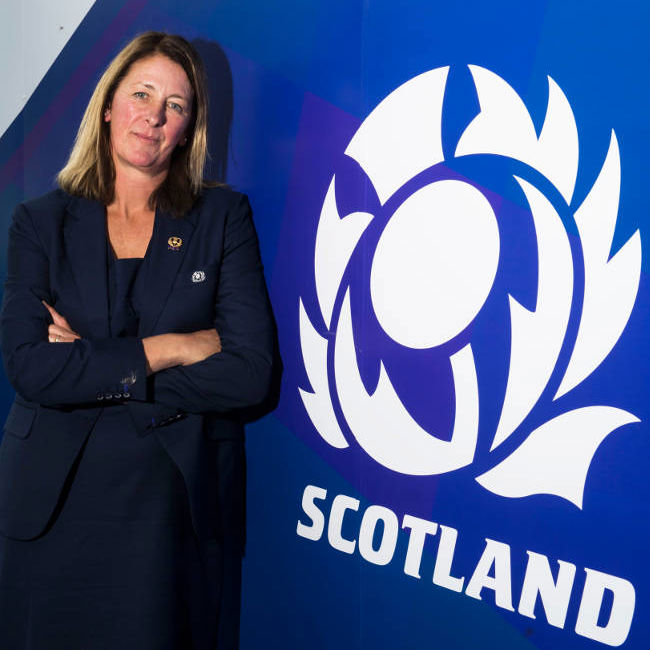 Dee Bradbury
President, Scottish Rugby
Having served as Vice President in 2016/2017, Dee was elected as President of Scottish Rugby at the Union's AGM in 2018. On her election as President, Dee also became a non-executive Director of the Scottish Rugby Board for the period of her Presidency. A founding member of the women's section at Oban Lorne RFC, Dee went on to occupy several committee roles within the club and is now Honorary President of the club.
She was a police officer with Strathclyde Police and latterly Police Scotland and is now retired. She has previously managed Scotland Women U18. An accomplished athlete, Dee has represented Scotland and GB in athletics at junior and masters level. She is married with two sons, one playing professionally for Edinburgh Rugby and the other currently enjoying university rugby having previously represented Scotland at U20 level.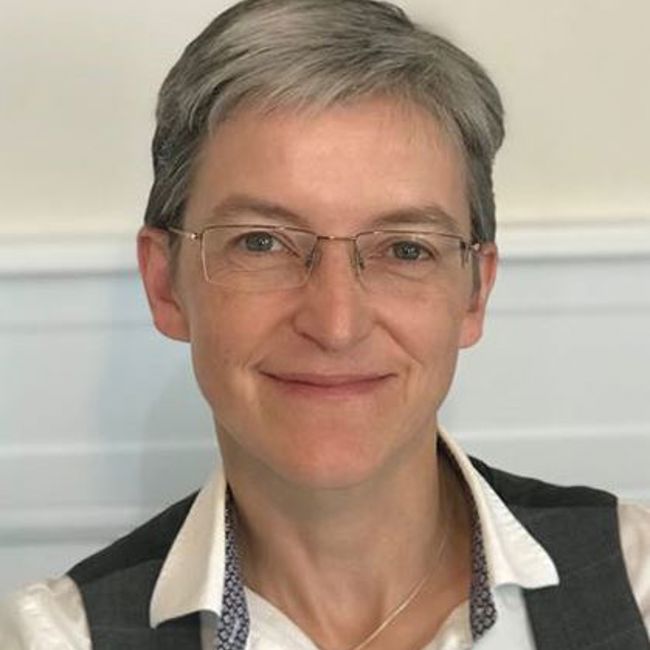 Dr Rebekah Widdowfield
Chief Executive, Royal Society of Edinburgh
Rebekah has been Chief Executive of the Royal Society of Edinburgh, Scotland's National Academy, since September 2017 an educational charity established in 1783 for the advancement of learning and useful knowledge. Rebekah worked in academia for a number of years researching homelessness, rural poverty and social exclusion, before joining the Scottish Government in 2001 to pursue a more applied research career.
She became a senior civil servant in 2008 in which capacity she supported a number of strategic advances including: leading development of the first carbon accounting of a financial budget to give a better understanding of the carbon 'cost' of government spend; instigating a climate change behaviours research programme to give greater attention to the impact of the way we live our lives and the need for transformative change; establishing and then working with the Commission on Widening Access to support a more holistic approach to enhancing access to university to students from deprived backgrounds. Committed to social justice, Rebekah is a trustee of the Scottish Book Trust and the Centre for Homelessness Impact and a member of the Board of Management of City of Glasgow College.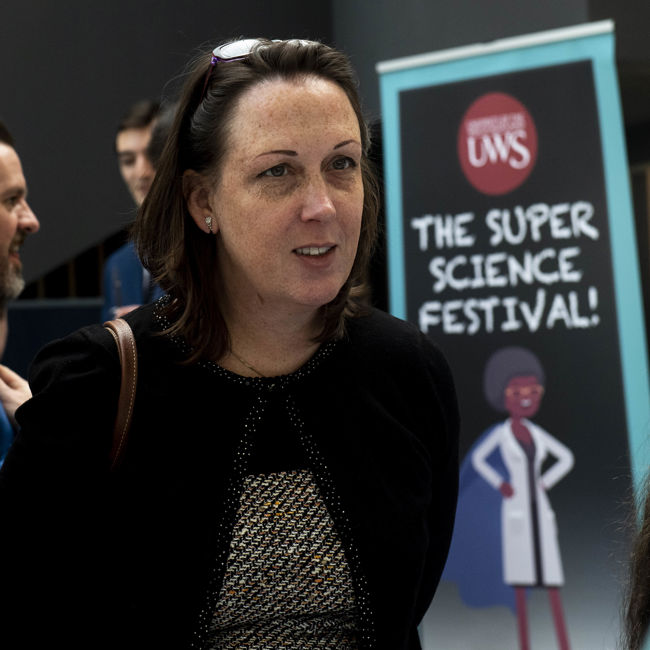 Prof Sheila Rowan, MBE
Chief Scientific Adviser for Scotland & Director of the Institute for Gravitational Research, University of Glasgow
Professor Sheila Rowan was appointed Chief Scientific Adviser (CSA) for Scotland in June 2016.  This is a part-time position within the Scottish Government.  Sheila also remains Director of the Institute for Gravitational Research, University of Glasgow, a position she has held since 2009.  She received an MBE in 2011.
As CSA Scotland, Sheila champions the use of science to inform policy development.  She works closely with the Scottish Science Advisory Council, of which she is an ex officio member, to help ensure that the Scottish Government has access to the best scientific advice to inform its work across all policy areas.
The CSA is also a keen advocate – across Scotland and further afield – of our world-leading science base, and its potential to benefit our economy, people and environment.
Sheila's research is targeted at developing optical materials for use in gravitational wave detectors, and her recent work has been a crucial part of the Advanced LIGO upgrades, carried out between 2010 and 2015, that contributed to one of the most significant scientific breakthroughs of this century: the first detection of gravitational waves announced in February 2016.  This resulted in a share of the 2016 Special Breakthrough Prize in Fundamental Physics for her and the members of her team in Glasgow. 
Sheila was elected a Fellow of The Royal Society in 2018.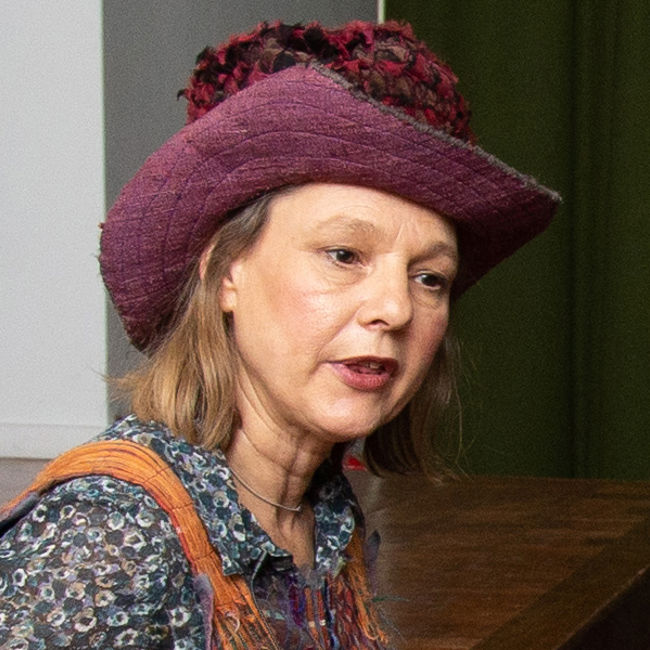 Jilli Blackwood
Renowned textile artist and designer Jilli Blackwood, who gained a first-class honours degree at Glasgow School of Art, has gone on to garner international recognition for her wall hangings and 'Art to Wear' works held in private, corporate and museum collections around the world. She spent time as artist-in-residence at the National Museums of Scotland in Edinburgh and was the designer of Team Scotland's Commonwealth Games 2014 Opening Ceremony uniforms.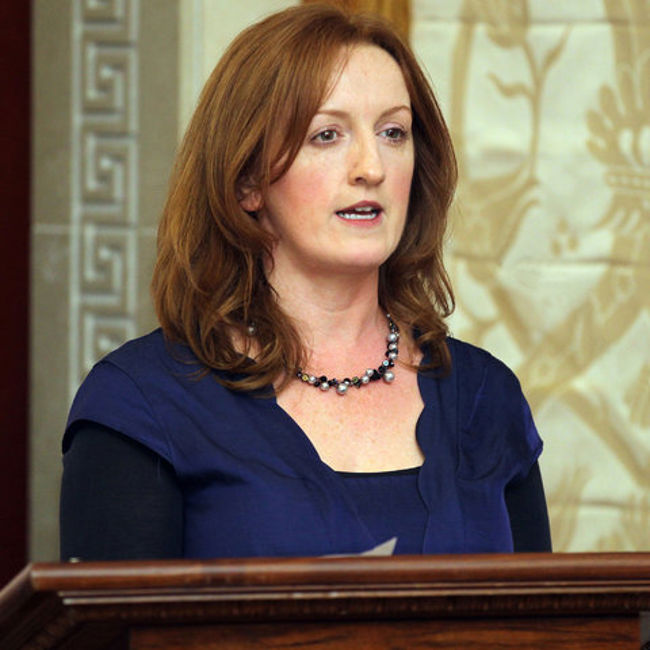 Shona McCarthy
Shona McCarthy is no stranger to challenges.  In fact, it's almost as if she relishes them.  The Troubles started the same year Shona was born, and it formed the backdrop to her childhood and helped frame her career.  Culture quickly became the 'safe space' for Shona where conversations could take place that didn't revolve around whether you were a Catholic or a Protestant, though they weren't always easy discussions to have.  Those conversations have helped create a tapestry of experience and knowledge which has laid a path from her hometown to around the globe, and seen Shona help communities overcome some of the challenges they face. 
From programming Belfast's flagship children's film festival (Cinemagic) to securing a transformational UK City of Culture prize for Derry-Londonderry, to leading the world's biggest arts festival, the message has always remained the same – communities matter, people matter and the arts have a vital role to play in generating change for communities and bringing people together.  Shona was awarded the Fellow of National Endowment for Science Technology and the Arts, Nesta Cultural Leadership Award (2007), the Eisenhower Fellowship for Innovation (2014).  As well as balancing the demands of the Fringe, Shona is Chair of the Oh Yeah Music Centre in Belfast, and Walk the Plank, a Salford-based creative agency specialising in spectacular outdoor arts and pyrotechnics.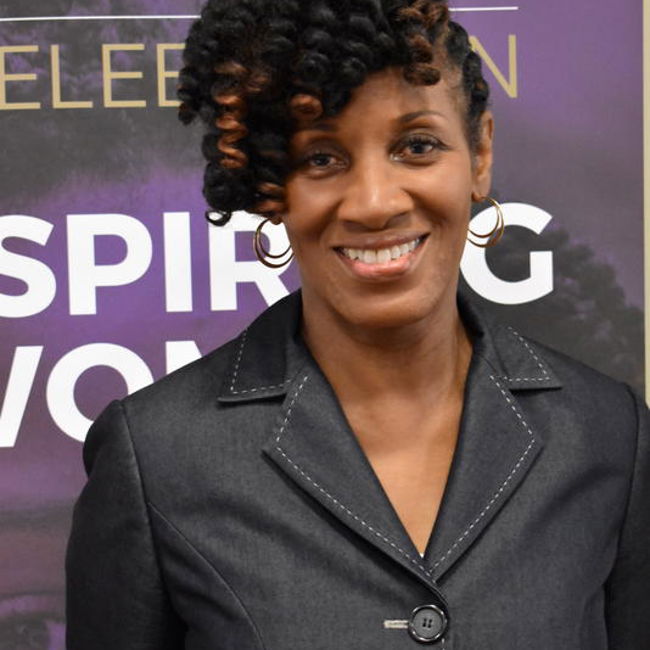 Sarah Murray
Deputy, Vehicle Systems Performance & Analysis, NASA – Orion Multi-Purpose Crew Vehicle Program
Sarah is a senior NASA leader. She is the former Deputy Chief of EVA (space walks), Robotics & Crew Systems on board the International Space Station and is currently in the Mission Support and Partnership Council Executive at NASA Headquarters in a team that includes the NASA Administrator and the Directors of the Space Centres.  She has military and medical experience that includes being awarded the Expert Medal for M-16 Rifle.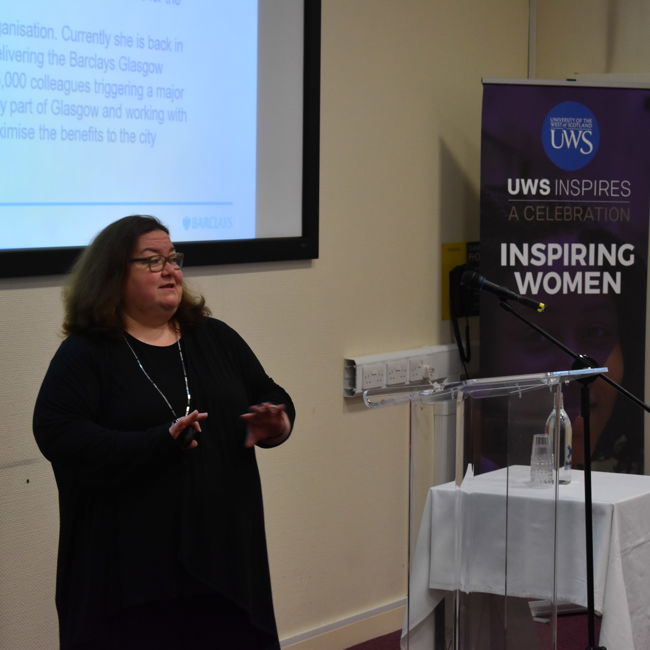 Ron Coghill
Due to her experience within the construction industry, Ron has lived and worked all over the world.  Qualified as an Architect at the Macintosh in Glasgow, she worked and lived in London, Europe, US, Asia and India and is currently the Director of Major Project Delivery Globally at Barclays.  She was formally the Head of Real Estate for Cisco in both EMEA and then India and Asia, before working for Scottish Government then moving to Barclays.
Having worked at Cisco for a long time Ron has a lot of passion about the use of technology to improve the working lives of people and has always been passionate about designing for Diversity and Inclusion.  Ron is currently co-Chair for the Diversity and Inclusion Group within Barclays' delivery organisation.  Currently Ron is back in Glasgow responsible for delivering the Barlcay's Glasgow Campus in Tradeston which will house 5,000 colleagues and triggering a major urban rejeneration of a key part of the Glasgow landscape.  Ron works with a number of key partners with this project includign the City of Glasgow to help maximise the benefits to the city in the long term.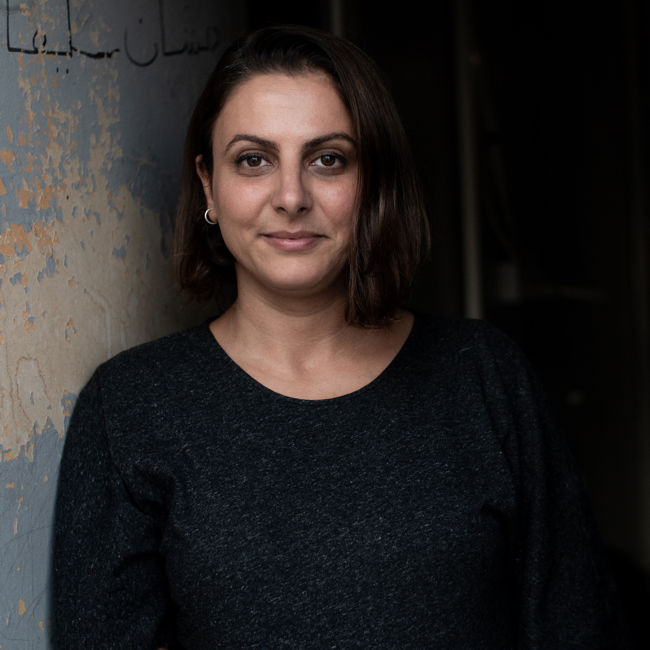 Taban Shoresh
A former child genocide survivor, Taban Shoresh is founder of The Lotus Flower, a non-profit working in Kurdistan, Iraq with conflict survivors. The charity has supported over 5,000 vulnerable women and girls at its three centres to date.
With a political activist father during Saddam Hussein's regime, Taban was imprisoned with her family aged four, and they narrowly escaped being buried alive before Amnesty International flew them to the UK.
When Taban saw ISIS waging another genocide in Kurdistan in 2014, she returned as an aid worker. Fifteen months later, she launched The Lotus Flower – which runs education, livelihoods, wellbeing, peace-building, human rights and gender equality programmes.
Last September, a statue of Taban was unveiled in London to honour her work, and she was a finalist in Red magazine's Women of the Year awards. In 2017, she spoke at One Young World alongside Sir Bob Geldof and the late Kofi Annan.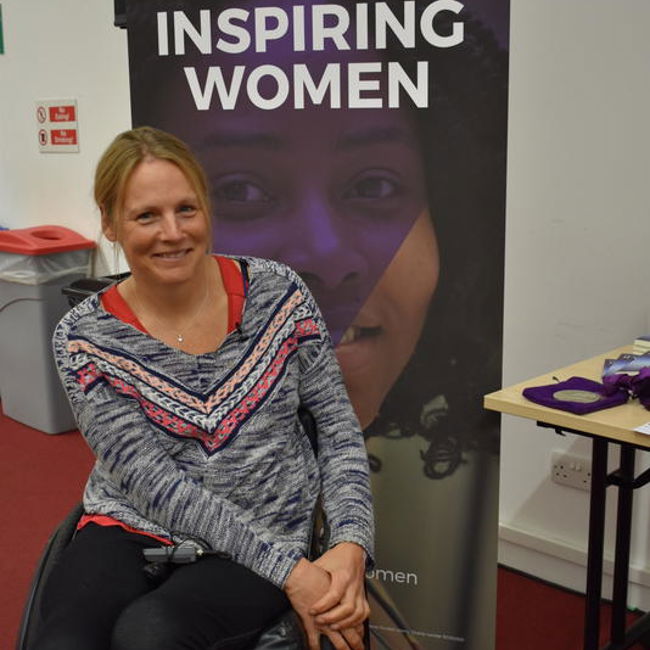 Karen Darke, MBE
"I'm constantly amazed by what can be achieved if we set our heart and mind to it. It's all about finding belief, confidence, motivation and commitment. And of course, friends. Then there are no limits."
Karen has the philosophy that to have the most impact in life we should challenge our constraints, adopt a positive mind-set and support each other to be the best we can each be. Somewhat an expert in overcoming challenges, Karen finds much of her inspiration through outdoor adventure.
She was a keen runner and mountaineer before becoming paralysed in a rock-climbing accident, and has since pursued alternative ways to access the outdoors – canoeing, sea-kayaking, sit-skiing and hand-cycling. Karen sea-kayaked along the coastlines of British Columbia and Alaska, skied across the Greenland icecap and climbed the kilometre-high vertical rock-face of El Capitan.
As a coach and facilitator, author and speaker, Karen works regularly with young people, schools, businesses and other organisations particularly on the subject of challenge and change. She is currently a full-time athlete with the British Para-cycling Team.  She won a silver medal in the London 2012 Paralympics, was World Para-triathlon Champion in 2012, silver medallist in 2013, and has represented Scotland in triathlon at the Commonwealth Games 2018. In Rio 2016, Karen was proud to become Paralympic Champion. Since then she has gained two World Records for land-speed by arm power, achieved in the Nevada dessert in 2018.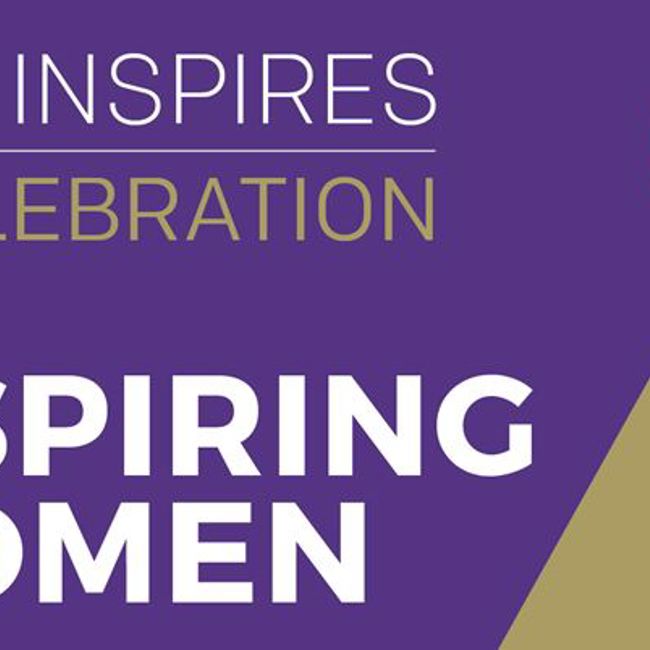 Brenda Grime
At the time of her Inspiring Women keynote, Brenda was a Publications Co-ordinator for Global Scientific Communications at Eli Lilly and Company, a multi-national pharmaceutical company which has was responsible for the development, clinical testing and delivery to market of many life changing products.   An alumnus of Glasgow and Edinburgh Universities, Brenda has spent a majority of her working life in academia, where she led a research group studying chromosomes and potential therapeutic targets. More recently she moved to the pharmaceutical industry, working in scientific publications and external innovation.  From her early days at the laboratory bench to now overseeing the scientific publication strategy for a number of molecules at a multi-national pharmaceutical company, Brenda has been hugely influenced by the need to develop new medicines for patients and working across teams with a focus on inclusion.
Corinne Hutton
After Corinne Hutton suffered acute pneumonia and septicaemia surgeons were forced to amputate her hands and legs below the knee. 
Within four months of losing her limbs, Corinne defied doctors with her progress when she walked a mile through Glasgow city centre on prosthetic legs, bringing awareness of the charity she had set up to help other amputees ( Finding Your Feet).  Since then she has raised over £400,000 for the charity, helping countless individuals faced with amputation or limb deficiency by providing motivation and support. 
It is difficult to summarise everything Corinne has achieved in the five years since her illness – achievements have included running up the 'Rocky Steps' in Philadelphia,  delivering a TED talk, http://tedxtalks.ted.com/video/Finding-your-Feet-%7C-Corine-Hutt), cycling in the Sir Chris Hoy velodrome, completing the World's largest triathlon,  returning to skiing, receiving a Points of Light Award for outstanding contribution to the voluntary sector, receiving the Freedom of her hometown,  an honorary doctorate,  carrying the Commonwealth Games baton, becoming  the first female quadruple amputee ever to conquer Ben Nevis then becoming the first quadruple amputee to abseil a staggering 140 metres.  
Since her Inspiring Women keynote, Corinne has undergone life changing double hand transplant surgery, the outcome of which has been celebrated across the media around the world.   
Corinne continues to devote her life to running her charity in addition to campaigning to raise awareness of the need for organ, tissue and limb donors. Her infectious wit, humour and ability to laugh in the face of her own adversity are refreshing, humbling and of course, inspiring.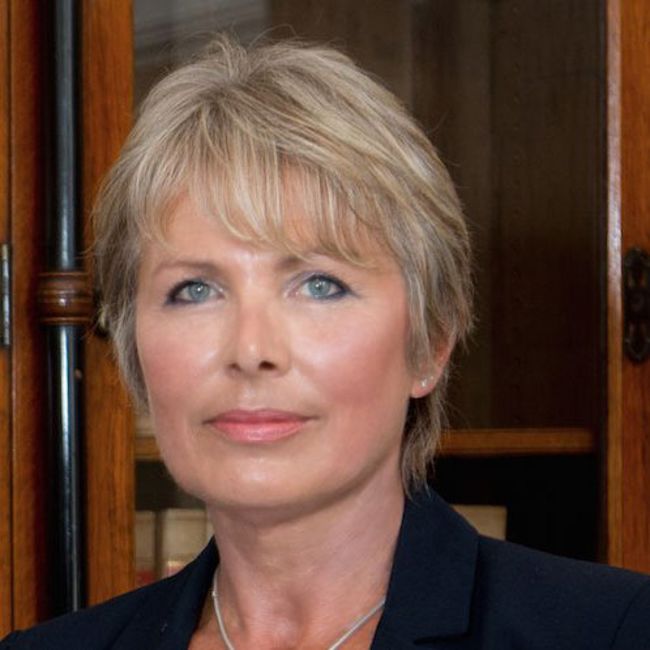 Ann Moulds
In March 2009, Ann Moulds launched her award-winning campaign and spoke publically about her own experience of being the victim of a stalker and the systems that failed her. She was determined that stalking should be recognised as a criminal offence within Scottish law.  In doing so she challenged the decision makers: the Scottish Government, the Police, the Crown Office and the Criminal Justice System, calling for change.
Action Against Stalking quickly became a high impact national and international campaign contributing most notably to the introduction of the 'Offence of Stalking' sec 39 Criminal Justice & Licensing (Scotland) Act 2010), and in England & Wales the introduction of the "Offence of Stalking" into the Protection of Freedoms Act, 2012.  The successful introduction of stalking into the Council of Europe's European Convention to combat Violence Against Women and Children 2011, ratified in August 2014, places a requirement of European member states to codify stalking into criminal law. In 2014, Ann's campaign was instrumental in having victims' rights enshrined within Scottish statutory law.
Ann has continued to drive many ground-breaking achievements.  In 2012 she launched UK National Stalking Awareness Day and is working with Victim Support Europe towards the harmonisation of Stalking laws across member states.  In 2014, Action Scotland Against Stalking received charitable status under the new banner of Action Against Stalking and continues to lead the way in advancing recognition of stalking and championing the rights of stalking victims globally.
Ann is proof that one woman, one voice, can make a difference.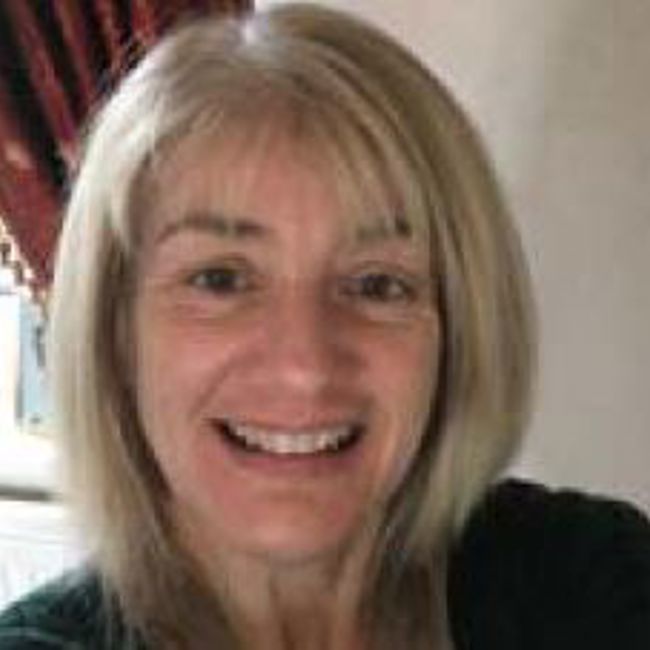 Vicky Gumley
Vicky was brought up and educated in Kirkcaldy.  Sports activities were her passion both at school and at home where she grew up with her three brothers.  Leaving school she went on to study physical education at Moray House in Edinburgh, graduation there with a Bed (Hons) in PE.  Vicky's keen personal interest in Curling led to her holding the position of Nationl Director of Coaching for Scotland, and at the time of her Inspriing Women keynote Vicky was the Scottish Senior Ladies Curling Champion.  Vicky has a passion for personal development and whilst working as a personal trainer and fitness coach Vicky has helped others find the will and determination to improve their lives.  As a mother of four children, Vicky continues to challenge herself and with her trademark steely determination took on the task of Base Camp Everest.  In her spare time Vicky enjoys running, golfing and meditation.
Inspiring Women Lecture Series Nomination Form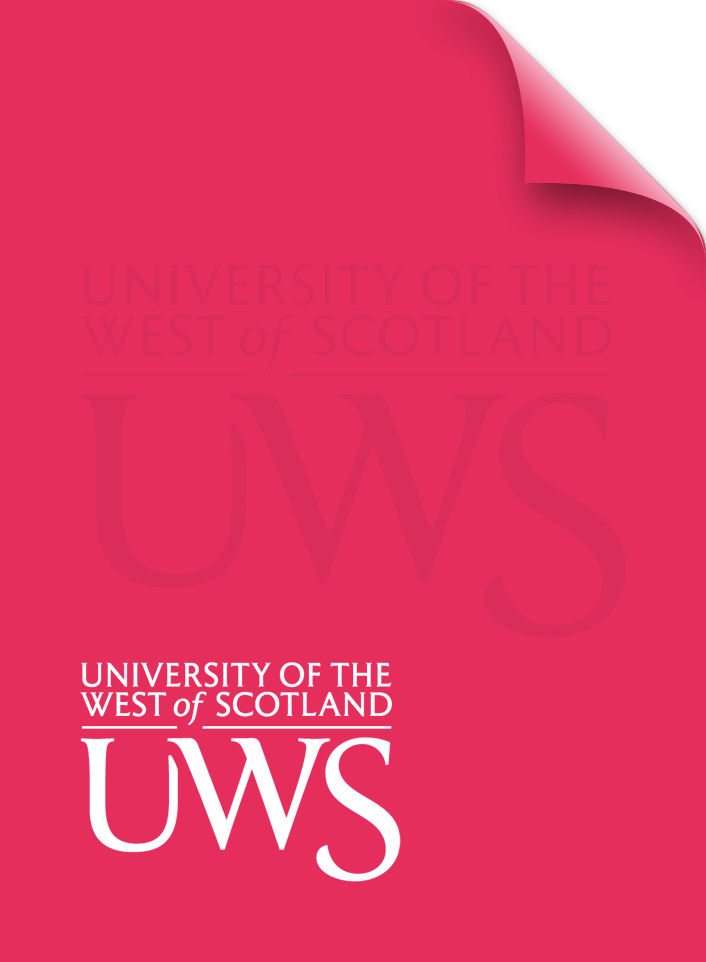 If you have a suggestion for a future Inspiring Women / UWS Inspires event please complete this short proforma and return to the email address provided.
Download Nomination Form (.docx)
Last updated: 21/08/2018
Latest Tweets from UWS Inpsires
RT @UniWestScotland: UWS is proud to support Women in Engineering & Technology on Wednesday 12th October – for anyone studying a STEM degre…
RT @UWSKickStart: 📢 Calling all women entrepreneurs! Innovate UK is offering up to 50 Women in Innovation Awards to women entrepreneurs ac…
RT @UWS_HelpToGrow: Help to Grow: Management - a government-backed growth programme for SMEs! ⭐️ build your brand ⭐️ engage your employees…