Focus On: Assessment & Feedback ran from 2018-20 to enhance assessment and feedback practices at UWS.  A range of development events were held on all Scottish campuses, along with Programme Leaders' sessions which highlighted examples of excellent practice.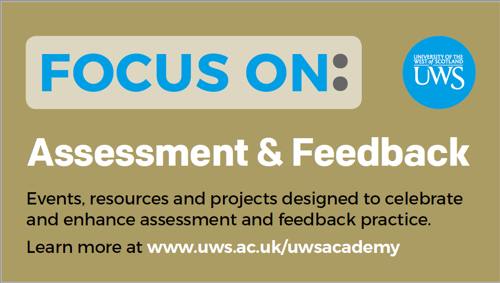 As part of the Focus On, a streamlined Assessment Handbook was created, supplemented with online resources to help colleagues to improve assessment practice in their programmes.
See the resources section for more information about Focus On: Assessment and Feedback resources.  
Last updated: 26/04/2019