Practical experience to meet the sector's challenges
You'll put your skills to the test in our industry-standard facilities and have opportunities for practical training, project work and placement at home or abroad to give you a practical insight into industry, while enhancing your career prospects.
About the School of Computing, Engineering & Physical Sciences
With over 100 years' experience in training engineers and science professional, we offer vocationally-relevant courses.
Our engineering courses are designed to take into account and anticipate industry needs; their delivery is supported by excellent on-campus facilities; and our programmes are strongly aligned to industry, professional bodies and other institutions.
Our computing courses are developed in line with industry needs and we teach tomorrow's technologies today – giving you a platform to launch or progress your career in this fast-changing industry. We offer access to high-quality computing and state-of-the-art software systems as well as tried and tested in-demand technologies such as Oracle, CIW, Adobe, CISCO, SAP and Microsoft.
Our physical and chemical sciences courses are designed around industry needs. UWS graduates can be found in leading positions in companies such as BAE Systems, Fujitsu, Motorola, Nikon, GSK, Sellafield Ltd and Scottish Biomedical. 
A number of the School's courses have been top-rated in Scotland for Teaching Quality and Student Experience (The Times / The Sunday Times Good University Guide 2017).
Undergraduate (Bachelor) Courses
We are one of the leading players in computing, engineering and the physical and chemical sciences with extensive expertise in research and development and collaborative working relationships with multinational companies such as IBM, NASA, Rolls Royce, BAe Systems, GlaxoSmithKline, Barr Construction, Arup, BP Oils Ltd., CERN and Network Rail.
Professional Recognition & Real-world Experience
Almost all of our BEng courses are professionally recognised by professional bodies including: Institution of Civil Engineers, Institution of Chemical Engineers, Institution of Mechanical Engineers. Many of our computing courses are professionslly recognised by the British Computer Society. Our Physics courses are recognised by Institute of Physics and our Chemistry and Forensics courses are recognised by the Royal Society of Chemistry. Our BSc degrees in Chemistry, Physics and Mathematics with Education are also recognised by the General Teaching Council for Scotland.
With placement opportunities at home or abroad, our contemporary computing, engineering and physical and chemical sciences degrees will prepare you for the real-world.
Computing (and related) degrees
We offer a wide range of computing-related degree courses: BSc Business Technology, BSc Computer Animation Arts, BSc Computer Games Development, BSc Computer Games Technology, BSc Computer Networking, BSc Computing Science, BSc Cyber Security, BSc Music Technology, and BSc Web & Mobile Development. Developed in partnership with industry, our courses offer practical experience and most are recognised by professional bodies, including the British Computer Society.
This year we are also offering the following integrated Masters course: MEng Cyber Security.
Engineering degrees
With over 100 years' experience in training engineers, we offer a wide range of career-focused and professionally-recognised engineering degree courses: BEng Aircraft Engineering, BEng Chemical Engineering, BEng Civil Engineering, BSc Computer-aided Design, BEng Engineering Management, BEng Mechanical Engineering.
This year, we are also offering the following integrated Masters courses: MEng Aircraft Engineering, MEng Chemical Engineering, and MEng Mechanical Engineering.
Physical & Chemical Sciences degrees
Our degrees in the physical and chemical sciences lead graduates to world-class opportunities. We offer: BSc Chemistry, BSc Chemistry with Education, BSc Forensic Science and BSc Mathematics with Education, BSc Physics, BSc Physics with Education, BSc Physics with Nuclear Technology.
Postgraduate (Masters) Courses
Our School of Computing, Engineering & Physical Sciences offers a diverse range of career-focused postgraduate courses, which benefit from the School's strong industrial links. Indeed, the latest HESA statistics indicate that 91% of the School's graduates are in work or further study 6 months after graduating.
Build upon your previous computing, engineering or science qualifications with a Masters that will enhance your career prospects and further your knowledge.
We also offer research degree (MRes, MPhil, PhD) opportunities through our applied research focused centres of excellence.
Computing Masters
Our postgraduate study options in computing are career-focused and professionally-recognised and will help prepare for a career in one of the fastest changing industries. Our research-informed computing Masters degree courses include: MSc Advanced Computer Systems Development, MSc Advanced Computing, MSc Big Data, MSc Cyber Security, MSc e-Health, MSc Information & Network Security, MSc Information Technology, MSc Internet of Things, and MSc Mobile Web Development.
Engineering Masters
Our postgraduate study options in engineering are supported by industry-standard facilities, strong links to industry, professional bodies and informed by world-leading research. We offer a wide range of career-focused and professionally-recognised engineering Masters degree courses: MSc Chemical Engineering, MSc Civil Engineering, MSc Construction Management with Digital Engineering, MSc Engineering Management, MSc Mechanical Engineering, MSc Project Management, MSc Quality Management and MSc Waste & Resource Management
Physical & Chemical Sciences Masters
Our postgraduate options for sciences include MSc Advanced Thin Film Technologies and MSc Formulation Science.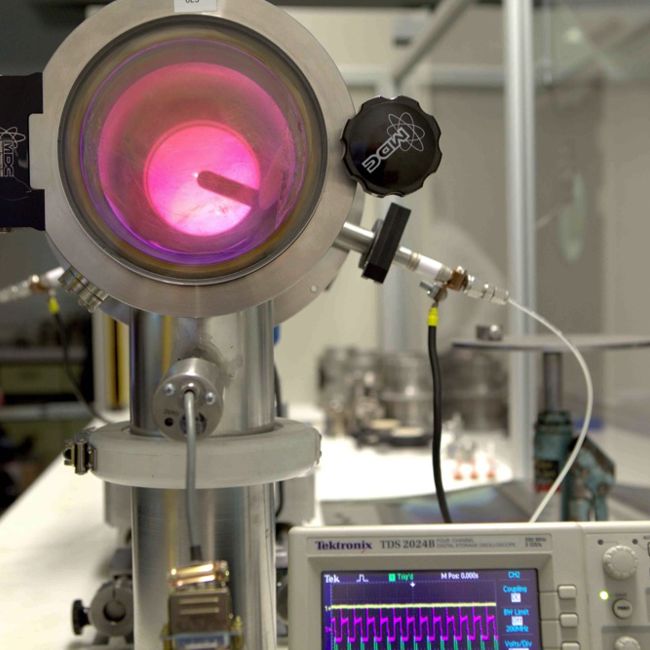 PHD PROJECTS
Staff in the School of Computing, Engineering, and Physical Sciences are working in a diverse range of research areas from fundamental science to industrial applications. You can join one of our research groups as a PhD student, where you will work at the cutting-edge of the subject and you will contribute to the advancement of knowledge. 
Click below for more information and an overview of our PhD projects: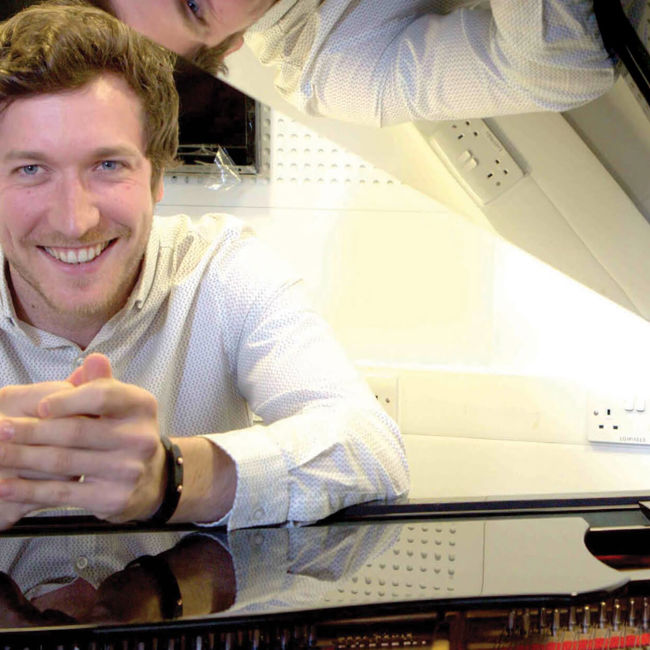 Don't take our word for it
The programme was broad which allowed me to choose an area of specialisation, so I decided to select software development. Another benefit was that the University had a tie-in with Microsoft which allowed me to access free development environments.
Chris Burns, MSc Information Technology graduate, working as a Graduate Software Developer with Aggreko
Implementing Europe's 5G mobile network
Remote surgery, driverless cars and smooth mobile HD streaming could all become a reality thanks to pioneering research taking place at UWS.
UWS computing researchers Jose Alcaraz-Calero and Qi Wang are the technical leads on the SELFNET project, which is developing a 'self-healing' mobile network. The new network is 1,000 times faster than 4G, delivering dramatic improvements to quality of user experience, reliability and security – and unlocking a wealth of new online opportunities.
"SELFNET will allow 5G networks to make possible things that would have been considered science fiction just a few years ago."
DR ALCARAZ-CALERO
International
As part of our internationalisation activities, the School of Computing, Engineering & Physical Sciences students spent time at partner institution, University of South China (USC) in Hengyang, Hunan Province, China, on a two-week field course in summer 2016. Students had an invaluable opportunity to take part in Chinese lessons and cultural shows, visited construction projects and software companies, and got involved in a range of recreational activities with USC students. Our long-standing partnership work in China also includes collaboration on programme delivery with Changchun Institute of Technology.
Information for International Students
Contact Us
If you have any enquiries relating to our School, please contact us as CEPS@uws.ac.uk. Alternatively, you can call us on +44(0)141 848 3101