What we offer
Our innovative integrated health and social care programme is linked to the International Centre for Integrated Care and our pre-registration nursing and midwifery programmes are 50% work-based learning, where you'll put theory into practice in a real-life environment. When you are on-campus with us, you will have access to state-of-the-art facilities that will prepare you well for your future career. We offer the following undergraduate programmes: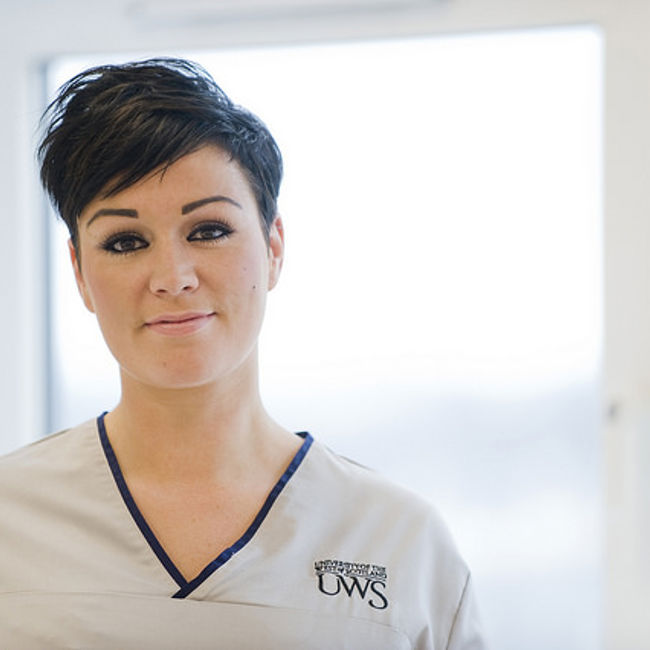 Professional recognition
On completion of the BSc Mental Health Nursing programme you'll be able to register as a Registered Nurse in Mental Health with the Nursing and Midwifery Council (NMC).
Practical experience
BSc Mental Health Nursing
Complementing the theory you study in class, our practice-led learning placements provide exciting opportunities to develop the skills to practise safely and effectively within diverse healthcare environments. Hands-on experience is a key component of your degree, with 50% of our pre-registration nursing programmes delivered in practice settings in hospital, community, and care home environments.
Placement opportunities will be available with NHS Greater Glasgow & Clyde, NHS Lanarkshire, NHS Highland, NHS Dumfries & Galloway, NHS Ayrshire & Arran and NHS The State Hospital.
BA (Hons) Integrated Health and Social Care
There is a clear work-related element to this programme which recognises the value and importance of linking theory and practice within an integrated service. For students currently in relevant employment, either in a paid or a voluntary role, the work-related element will be undertaken in the student's own workplace. Students who are not employed will have a responsibility to gain employment or voluntary work within the health and social care sector prior to commencement. This will not only provide you with work-related experience but will also enhance your employability skills on completion of your degree.
First-class facilities
All four Scottish campuses are equipped with state-of-the-art clinical skills and simulation facilities, replicating hospital, primary care and domestic environments, supported by contemporary healthcare technologies. These spaces enable our students to learn authentically in a safe, supportive environment so that they can develop their knowledge and skills in direct preparation for practice.
Investment in the Domus Initiative – a simulated home life environment – provides students with experience of caring for older people living with dementia.
The blended learning nature of the course at UWS allowed me to continue working while I studied.
David Brady, BA (Hons) Integrated Health and Social Care graduate
This degree programme has placed me well to pursue my chosen career path. It had me involved in research even at an undergraduate level. It has prepared me for postgraduate study to further my career and encouraged appropriate choices for available courses.
Richard McKean, BSc Mental Health Nursing graduate