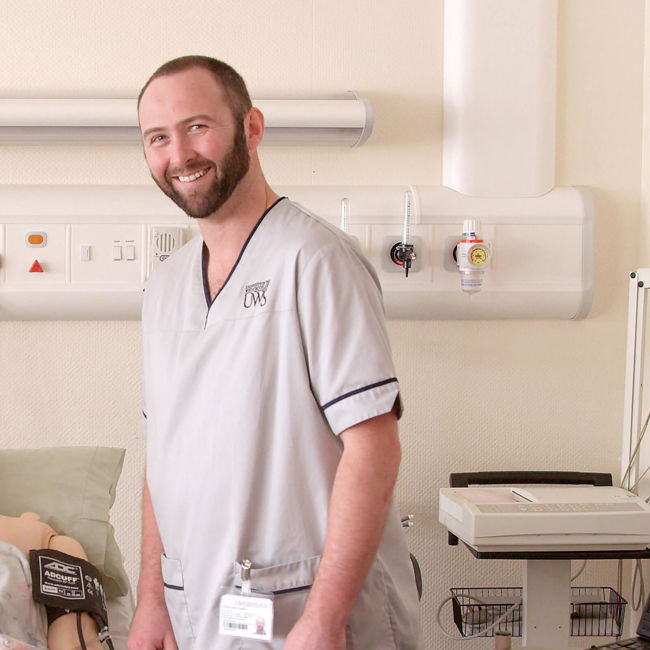 Facilities
Our campuses are home to artificial simulated environments and contemporary healthcare technology, with patient symptoms mimicked using sophisticated software in clinical ward settings ranging from low to high-dependency beds.
We've invested in the Domus Initiative – an artificial older adult home environment – to provide students with experience in caring for older people and in dementia care. And in a first for the Scottish university sector, we have established A Community Orientated Resource for Nursing (ACORN) where students can practise within a simulated primary care environment.
Our Lanarkshire Campus also provides midwifery students with excellent learning and teaching environments with facilities and equipment that includes a birthing room with maternal simulator and a birthing pool for simulated water births.
These learning environments are designed to help develop the attributes and skillsets required to respond quickly and effectively in real-life situations.