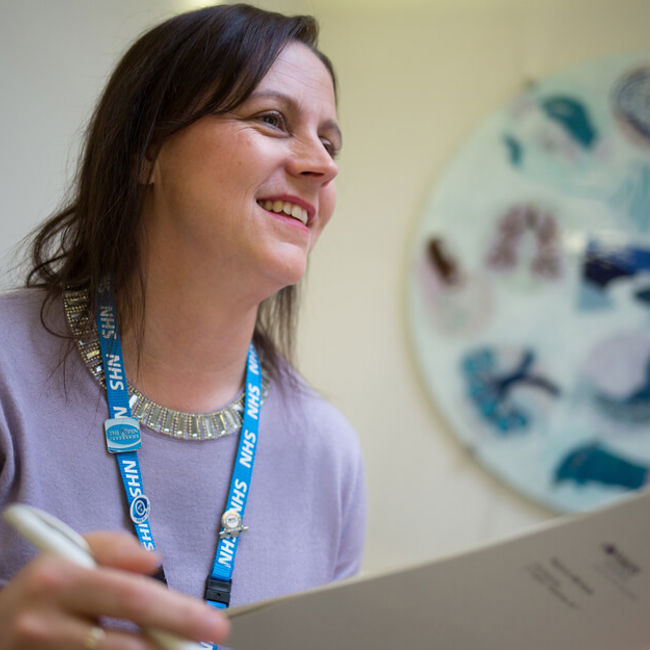 Research
Evidence-based practice underpins our profession. This is evidenced in our Learning and Teaching methodologies in all programmes. Midwifery & Specialist Nursing academic teams are involved in a wide range of research-related activities including the following examples only: supporting sustainability of rural midwifery, update of Scottish Government Pathways of Maternity Care, contribute to NHS Education for Scotland Mental Health Framework for Children and Young People and the Scottish Funding Council Global Reach research to protect and support breastfeeding in developing countries. Our research is often collaborative in nature within across the University or with other HEIs national and international, and NHS organisations.  
The Professor and six doctoral academics promote an inclusive research culture across the Division, School and University.  The research ethos is to support vibrant research opportunities contributing to improvements in professional practice and development of our health profession.  This related work includes supporting academics and health professionals to progress through postgraduate studies to doctoral level. We remain enthusiastic in our quest to encourage our clinical colleagues in the NHS and other caring contexts to engage in research degrees. We will assist and supervise suitably qualified and experienced colleagues to engage in a programme of part-time research activity with the following exit points:
Postgraduate Certificate in Research Methodology – 1 year
Master of Philosophy (MPhil) – 3-4 years
Doctor of Philosophy (PhD) – 4-6 years
Doctor of Professional Studies (DProf) – 4 – 6 years
See www.uws.ac.uk/study/research--degrees for more info.