Facilities
We have excellent facilities at our new £110 million Lanarkshire Campus which opened in 2018 and our Ayr Campus which opened in 2011. Students studying at our Lanarkshire Campus will have access to the Emirates Arena as part of their studies as well.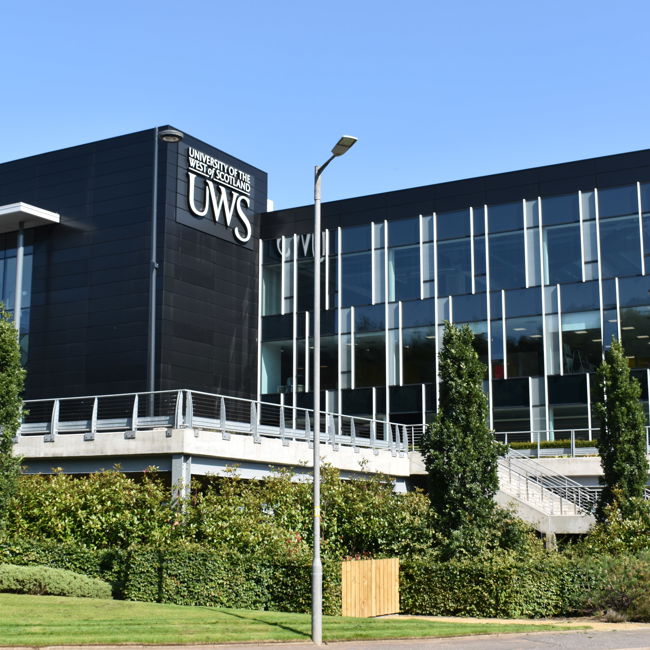 Lanarkshire Campus
Labs and learning areas include an exercise physiology laboratory, extreme environments laboratory, exercise biochemistry laboratory, cardiovascular imaging laboratory, biomechanics laboratory and physiotherapy suite. Learning areas also encompass computer suites and a gym.  Elements of our Lanarkshire Campus programmes are delivered from the Emirates International Arena, a world-class sports facility that plays host to a number of major international sporting events.  Students undertake practical sessions at the athletics track, the indoor arena, the Sir Chris Hoy Velodrome, and in well-equipped strength and conditioning facilities.
BASES ACCREDITATION
In summer 2022 our state-of-the-art sports science laboratories at Lanarkshire became the first in Scotland to receive BASES Accreditation.

The British Association of Sports and Exercise Science (BASES) is the professional body for sport and exercise sciences in the UK and the accreditation provides a mark of quality assurance to clients, research funders and the wider community, illustrating that a laboratory has undergone meticulous inspection by BASES, and that high professional standards of practice have been achieved.

Amongst some of the state-of-the-art laboratories at UWS to receive this seal of approval is the environmental chamber, which is one of only two in Scotland and the only one in the West of Scotland. It replicates environmental extremes, from walking in the desert to standing on one of the world's highest mountains and can be used by athletes to improve physical performance in the run up to large sporting events.

There is also our biomechanics laboratory, which allows students and researchers to explore how our bodies work, through the analysis of exercise.

World-class equipment within our new BASES-Accredited laboratories has been used by elite athletes and sporting organisations.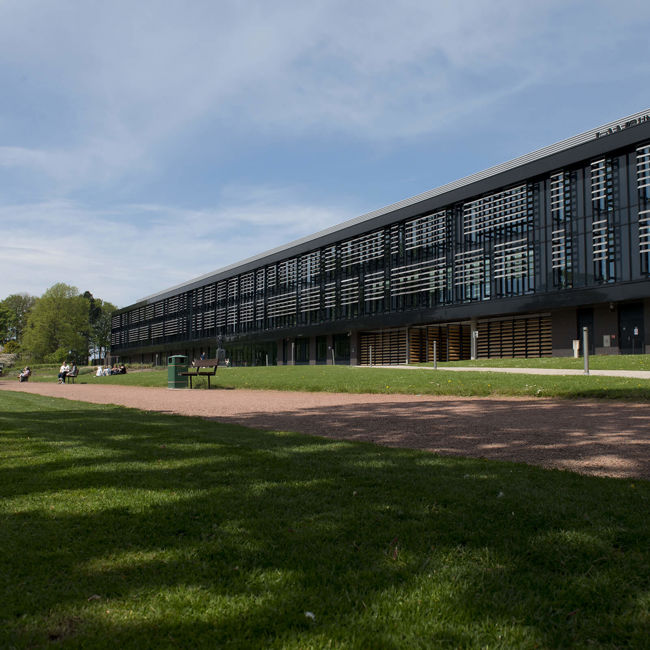 Ayr Campus
Ayr Campus features a small multi-purpose sports hall, which was designed specifically for use as a learning space. In addition, there is a fitness suite which features a range of equipment to suit varied training needs.
Commercial work
We are very active in helping support athletic performance. As a result of the world-class facilities available at our new Lanarkshire Campus we have seen an increased demand from athletes and sports teams to help prepare them for competition. Recent examples include:
Scotland women's football team prior to the World Cup in France in 2019
Scottish men's rugby sevens team
Callum Hawkins in advance of the World Championships in Doha in 2019
Performance testing with the GB Para Nordic skiers 
Helping prepare Corinne Hutton to become the first female quadruple amputee to ascend Mount Kilimanjaro
If you are interested in using our facilities for these purposes, please visit here
Last updated: 19/05/2020