What we offer
We collaborate with industrial, professional and educational partners to design programmes based on practical skills which allow graduates to make a real world impact in the health, fitness, leisure and sports industries. We offer the following postgraduate programme:
MSc Sport Coaching
EXCELLENT EMPLOYMENT OPPORTUNITIES
Due to our extensive links with industry and contributions from industry experts, you will graduate with excellent employment opportunities. With an emphasis on research and a focus on practical experience, we offer the right balance; ensuring that you are work-ready upon graduation.
UWS provided the flexibility to work and study at the same time and offered a flexible approach to teaching, learning and assessment to accommodate my area of expertise.
 - Kevin Watson, MSc Sport Coaching student and Head of Strength and Conditioning at the Glasgow School of Sport
Research degrees
We would be interested to hear from anyone who might be interested in pursuing postgraduate studies linked to any aspect of our research work. We have a large and vibrant community of postgraduate research students, who benefit from expert supervision based on our proven research strengths. Students interested in research degrees at MRes and PhD level may apply direct with their own research proposal. See www.uws.ac.uk/study/research-degrees for more info.
Some recent examples of research projects led by our PhD students centre around examining nitrate-rich vegetables, such as spinach, in improving exercise performance. You can read more about this work which was featured as part of the University's Student Showcase in 2020 here.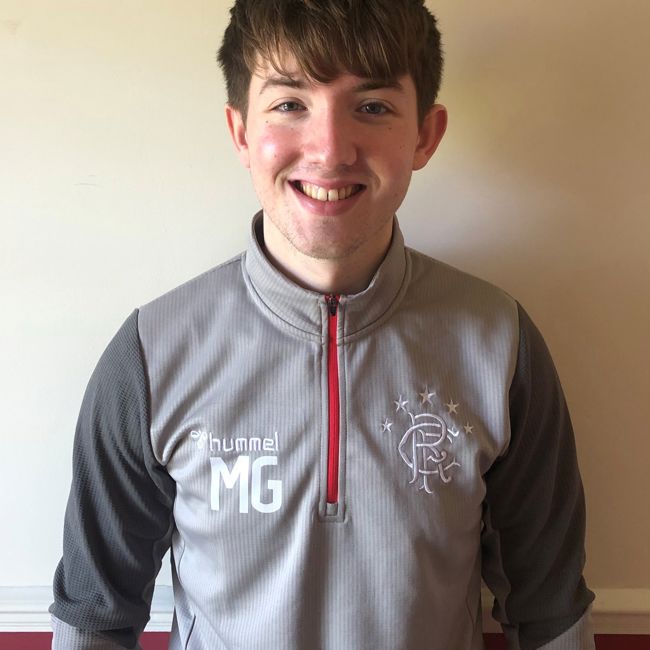 DON'T TAKE OUR WORD FOR IT
Why study sport at UWS? Michael Gallacher is the perfect person to ask that question – he's done it twice! After completing his BSc (Hons) Sport Coaching degree with UWS, Michael says it was a no-brainer to develop his knowledge and practice even further on the University's MSc Sport Coaching programme. And that decision is looking like a masterstroke for his career having just been appointed as Women and Girls' Performance Analyst at Rangers Football Club.
Read more about Michael's story