At UWS we are an inclusive university and are committed to equality and diversity in all that we do. Keep an eye on this page to read the latest equality and diversity blogs and news from UWS.
Please contact equality@uws.ac.uk if you have any suggestions or comments that you would like to see added to the equality and diversity blog.
EDI Calendar
Our Equality, Diversity & Inclusion (EDI) Calendar is a useful resource and includes a mixture of religious festivals as well as EDI-related events and key dates. The 2021-2022 Calendar will be published soon.
Equality, Diversity & Inclusion Calendar
UWS Voices
Our #UWSVoices Campaign uses the power of stories and storytelling to disrupt current stereotypes and narratives in order to further promote, equality, diversity and inclusion. It recognises UWS as a diverse institution and offers a space for those many diverse voices to be heard.
UWS Voices feature either a member of UWS staff, student, alumni or an individual from a partner organisation who wishes to highlight the importance of an awareness month and share their perspective. #ManyVoicesOneUWS
Black History Month 2021
Continuing the #UWSVoices series using the power of storytelling to disrupt current narratives and stereotypes to advance equality. Throughout October, you can hear from UWS students, staff and Renfrewshire community members via our UWS Podcast series, discussing their cultural heritage, what Black History Month means to them and gain insight into who inspires them and why, plus a focus on overcoming discrimination, change and the future!
Click this link to hear UWS student Karen Alcantara talking with Marla Baird, explaining her cultural heritage, what brings her to UWS and what Black History Month means to her.
Black History Month - Karen Alcantara
Click this link to hear Kevin Miguim, SAUWS VP Education talking with Marla Baird.  Kevin is supporting our Black History Month podcast series.
Black History Month - Kevin Miguim
Black History Month 2020
Black History Month message from Principal and Vice Chancellor Prof Craig Mahoney
Click this link to hear Matt Hickman talk about what Black History Month means to him.
Black History Month - Matt Hickman
Dr Mohammed Ishaq, Reader: School of Business & Creative Industries, Depute-Chair, BAME Staff Network gives us his thoughts on Black History Month
I think that Black History Month is very important – if anybody questions the significance of it, they should look at what is happening in the UK and globally, particularly with respect to racism across the world, individually and in the workplace.  I believe that everyone has a role in tackling racism including governments and institutions, wherever and whenever it surfaces.
Personally, I've been aware of BHM for a good number of years – I've been less involved because October is a very busy month for academics!  I would say I've been more aware in the last few years because of the promotion that takes place within UWS – and I think that's a credit to the institution, for its effort in raising awareness: it's good to see the University becoming a platform for information and promotion.
Black History Month is an opportunity to not only remind ourselves that Black rights and lives matter it is also an occasion for everyone to reflect on the challenges that face Black people and reflect on their own biases.
In terms of Black History and its impact on me, it would be difficult to identify, and isolate, one person – so many people have done so much in this area.
But I would like to mention a quotation which has had great impact on me – often, this message from my own religion gets left behind, but, over a thousand years ago, the Prophet Muhammed (pbuh) said the following:
All mankind is from Adam and Eve…….
An Arab has no superiority over a non-Arab; the
 non-Arab has no superiority over an  Arab;
a  White has no superiority over  a Black nor a Black has any superiority over a White
This message really resonates with me – and I've very proud of this message of equality, from my religion.  Not many people are aware of it – and it dates back many centuries.  So we tend to think of Nelson Mandela and Martin Luther King, in terms of inspiration and their actions, and they are important – but it's important to highlight that this struggle has continued over a long time and is enshrined within Islam.
I feel that this demonstrates that religion can play a key role and be a  useful reference point  in the fight for racial equality and justice
Black History Month provides a platform to publicise the achievements of non-white people but I also think it's a very poignant moment to take stock – of where we currently are AND where we ought to be, to ensure racial equality and justice.
And within the UWS context, I'd like to say I'm certainly proud to be a member of the UWS community – I've worked here for over 20 years and I can say that I have never experienced any obvious discrimination because of my colour.  We're certainly not perfect but my experience has been very positive.  I do believe that UWS has a very strong track record in promoting equality, inclusivity and diversity – I can't speak for all BAME staff and students but my experience here has been very positive.
Gypsy, Roma and Traveller History Month, 2021
Gypsy, Roma and Traveller History Month (GRTHM) celebrates the diverse ways in which these communities add to the vibrancy of life in the UK, recognising the varied contributions they have made to British society historically and today. 
Since 2008, GRTHM has been celebrated throughout the UK in June, sharing the history, culture and language of Gypsy, Traveller and Roma communities, as well as other Travelling communities including Showmen and Boaters, to tackle prejudices in wider society through celebration, education and raising awareness.  
Why do we need to know about Gypsy/Travellers?
 It is a fact that Gypsy/Travellers face many disadvantages as a minority ethnic group. Members of the community:
still experience racism on a daily basis, and derogatory terms and language are still used against the community
are among the poorest in society, falling far behind in every area including education, health and housing.
will often hide their ethnicity because of the racism towards them
are part of the history of Scotland and have contributed to it over many years and indeed still do
suffer a lack of understanding about the Gypsy/Traveller culture and the need for proper provision in terms of dedicated seasonal and stopover sites
This year's theme is 'make some space'. For our UWS community, this might mean making space and time to focus on the histories, cultures or present realities of Gypsy, Roma and Traveller people. Please see the range of articles and resources below to learn more about the Gypsy, Roma and Traveller culture and history.

Articles, websites and blogs
Friends Families and Travellers – marking Gypsy Roma Traveller History Month using the theme, #MakeSomeSpace.
Till Doomsday in the afternoon – a Gypsy/Traveller perspective on the history, culture and traditions of the community in Scotland
Traveller is in the Blood – stories and poems
Gypsy/Traveller History in Scotland – by Shamus McPhee
The Traveller Movement – a website exploring the history and culture of the community
Improving the Lives of Gypsy/Travellers 2019-2021 – The Scottish Government's Action Plan
Videos
Ballad Lands: Jonny O' the Brine - Sam Lee discovers the roots of this ancient Traveller song – by Tony Robertson, local Traveller
The Oldest Show on the Road – a short film by Rural Media
Damian Le Bas – Seven things you need to know before speaking about Gypsies
Roads from The Past - Short Film - Travellers' Times Online
The Social: Robert Burns – a short video looking at the Bard's connections with the Gypsy/Traveller community
Appleby Horse Fair. The Golden Year
He didn't want the likes of us around – Travellers Remember – Travellers Times Online
There will also be a range of resources on GRTHM Scotland
To find out more please follow us on Twitter @UWSequality or email us on equality@uws.ac.uk
UWS Pride Month June 2021
Every year, during the month of June, the LGBT+ community and allies celebrate in a number of different ways, with events held to recognise the influence, and impact, of LGBT+ people.  The month of June was chosen to commemorate the Stonewall Riots of 1969. The protests that changed gay rights across the world.
Pride month is also an opportunity to peacefully protest and raise political awareness of current issues facing the community. It is a time for the LGBT+ community to connect with others and to show pride in their LGBT+ identity.  At a time when we are not able to physically connect, it is even more important for us to reach out virtually to our LGBT+ community as friends and allies.
Pride is about people coming together in love and friendship, to show how far gay rights have come, even if in some places there's still some work to be done.
Pride month is about teaching tolerance, education in pride history and continuing to move forward in equality.
It calls for people to remember how damaging homophobia, transphobia, biphobia was and still can be.
It's all about being proud of who you are no matter who you love.
Pride is usually celebrated with lots of parades and marches but with coronavirus and social distancing still in place, things will be a little different this year again. A lot of events have been postponed or cancelled, but the celebrations will continue on zoom, tiktok and other social media, keeping people connected and celebrating.
If you would be interest in joining a UWS group in support of the LGBT+ community, please contact either of the following:
UWS Liberty, the UWS LGBT+ staff network: liberty@uws.ac.uk
UWS Allies, comprised of colleagues who support the LGBT+ community: equality@uws.ac.uk
The UWS Liberty Twitter handle is @UwsLiberty
UWS Pride Month June 2020
Every year, during the month of June, the LGBT+ community and allies celebrate in a number of different ways, with events held to recognise the influence, and impact, of LGBT+ people. The month of June was chosen to commemorate the Stonewall Riots of 1969.
Normally a month-long celebration, Pride month is also an opportunity to peacefully protest and raise political awareness of current issues facing the community. It is a time for the LGBT+ community to connect with others and to show pride in their LGBT+ identity. At a time when we are not able to physically connect, it is even more important for us to reach out virtually to our LGBT+ community as friends and allies.
However, what a difference a year makes! This time last year, members of UWS Liberty, our LGBT+ staff network, represented the university at Pride in Glasgow for the first time.
Marla Baird, the UWS Equality, Diversity and Inclusivity consultant said:
"It is really important to us and our community that we actively take part in our local Pride events, this demonstrates not only our support for our LGBT+ colleagues but also highlights the diverse nature of the UWS community, we might not be able to colour the streets this year but we can colour our social media in support'
Richard Jefferies, Chair of UWS Liberty added:
"It was a pleasure to represent the university at this high profile event – it's always an enjoyable day and we were able to reach out to others there, even some alumni."
Due to the COVID19 restrictions, though, all events have been cancelled – but there are other online opportunities to raise awareness of the LGBT community and its representatives.
So watch this space and, over Pride Month, we'll be bringing interesting features to this page!
If you would be interest in joining a UWS group in support of the LGBT+ community, please contact either of the following:
UWS Liberty, the UWS LGBT+ staff network: liberty@uws.ac.uk
UWS Allies, comprised of colleagues who support the LGBT+ community: equality@uws.ac.uk
The UWS Liberty Twitter handle is @UwsLiberty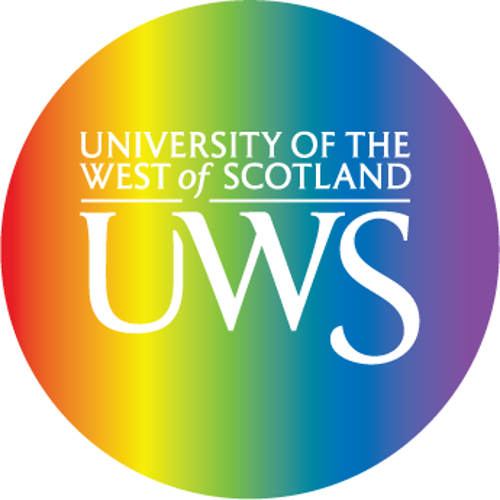 Menopause Awareness Month - #M1: 'How Can People Help If They Don't Know?'
#M1: 'How Can People Help If They Don't Know?'
Given the impact that it can have on health, generally, and working lives specifically, UWS recognises that staff should be aware of the impact of menopause as a significant life-stage – a high proportion of UWS staff, i.e. between 53% and 79%, depending on campus, are aged 46+, which is the age where menopause can start so are likely to be impacted.
However, that age is a general rule – and, for many, and increasing numbers, the menopause can commence at an earlier age, either because of illness or treatment for illness.
Here's what one of our colleagues explained about an early menopause, having experienced this at age 40:
I had treatment for illness twice in my late 30s and the treatment I received induced an early menopause.  At the time, I worked in industry and the age profile of the staff was wide: from 16 and 17 year olds through to those in their 80s.  But I can't say that I was aware of anybody who experiencing the menopause – this was nearly 20 years ago and it was just never mentioned.  I do remember, though, when I first started working, in a male-dominated industry, that one of the Directors of the firm made a joke about a colleague who was at that life-stage because her face had flushed red – so I was aware that older women could attract that attention.
My main symptoms were sweats that made me feel physically sick and dizzy.  I sometimes felt as if I was going to faint – and, whatever I was doing, I had to stop and remove my jacket or top layer.  If I was in a shop, I'd have to put my basket down and leave – I just felt as if I really wanted to get inside a freezer to cool down!
One of the symptoms of my illness could be night sweats so when the consultant asked did I get these my reply would always be yes BUT they were due to the early menopause. And I did have an occasion where I was extremely emotional at my appointment, probably feeling a bit sorry for myself – but I did feel anxious, not only because of my illness but also because of the menopause symptoms.  I was advised to see my own doctor for depression and anxiety medication – but I didn't: I just pulled myself together and got on with it.
My firm looked after me exceptionally well all through both my bouts of illness – but they never had a chance to support me with the menopause, because I never told them!  I was too busy trying to find a solution without taking medication so my focus was on that.  I had a friend at the company – she was a bit older and going through the menopause at that time – she never spoke to our employer either.  She did share, later, that the reason was she didn't want to be seen as too old to do her job.
We're all living longer now – my family has a history of premature death so health is important to me – I want to survive longer than my parents did.  But when I had my second illness, my menopause symptoms were more severe.  That was when HRT was being heavily criticised in the press - I didn't think that was the solution for me so I just got on with it.  I put things in place so I could cope – like having a fan on my desk – but, by then, I was confident enough to be able to mention that I was having a flush in meetings or when others were around. I think the reason I thought that was because the menopause was brought on by my treatment – not old age!
I was never aware of anybody commenting – although you did hear the odd throw-away 'is that her on the HRT' – and it was never in a positive way!
I can't criticise my then employer for their approach to staff experiencing the menopause – how could they help if they didn't know?  I'd like to think it's different now – and taking a holistic approach to it, as a life-stage, will help.  And it has to be what the individual wants – some will ask for help but, for me, just having somebody to speak to would have been enough.  Or to be able to access an area with information – my time was before wide Internet access, where things are now readily available.
But I do think that training for managers is 100% needed – so that they are aware of the main symptoms and their implications.  'Reasonable adjustments' is a term that gets used – for me, a manager who demonstrate awareness and a willingness to help would have been a great help, if I'd felt able to bring the subject up.  Hopefully it's different now.
Menopause Awareness Month - #M2: Menopause @ 50 years old
#M2: Menopause @ 50 years old
I originally went to the GP 5 years ago but, after a blood test, that I was not menopausal.  However I can now see that this was the beginning of the process but I put up with my symptoms and life went on. 
I eventually went back to the GP about 3 years later when my period became irregular.  I had started to flush at night and then the heavy bleeding really started to be problematic – on one occasion, at work, I got up from a chair and it had flooded through my clothes - I had to try to get out the class without students seeing!  My then manager (not UWS) advised me to wear maternity pads – that was not helpful and I do think that there is work to do to help managers understand menopause and its symptoms.
I don't remember my mum going through the menopause but I did ask her about it recently and she said she was very similar to me, experiencing sleeplessness, hot flushes and mood swings, describing it as 'a hard time'.  But she said that you didn't speak about it then - you just got on with it. 
It is only on reflection now that I can make the connection between my emotional and psychological state - I really didn't feel like myself.  I started making some really big changes in my life - changing jobs, trekking in Peru, buying a sports car!
I do often wonder if I was trying to make sense of how I was feeling – but I didn't associate any of this with symptoms of the menopause: I thought it was job-related stress affecting my concentration and disturbing my sleep pattern.  Because, suddenly, I couldn't sleep, and even when I did, I felt I wasn't properly rested. 
I also put on weight – that's related to hormonal eating and craving certain foods that are not good for you, particularly when you are tired. 
I am coping with these physical symptoms but I find the psychological ones more difficult to manage and address.
I don't feel old enough, or ready, to go through menopause and just accepting that I am menopausal is A. Big. Thing!
I think there is so much pressure for women to look and stay young and, unfortunately, society does not always value older women: I can remember my granny at 50 in a head scarf - I thought she was old!  And I wonder if that's what I look like to people on the outside…..
And my body has changed shape - I find that hard.   I am a huge advocate for body positivity, but, as women, we are particularly hard on ourselves – it's fine for men to go grey have a beer belly but women wearing a bikini over the age of 40 is frowned on - with or without the menopause! 
So – where am I now?
I am trying to improve my diet but I still tend to comfort eat. I love walking but I find my energy can be low. I try and have a good bedtime routine - a bath with magnesium flakes helps and I use the Calm app and sleep stories, which really work!  I get to sleep – but staying asleep is the problem and I can waken at 4am, with no chance of falling back asleep.
I also went for some coaching, which helped me focus on my priorities in life and work.  I would recommend it to anyone going through this – we can be so busy taking care of others that our own needs come last.
I now realise that there needs to be more self-care – and we cannot do everything!
I feel that the menopause can affect your confidence but I do believe it's a journey - and I will come out the other side: Dr Brene Brown talks about midlife being an 'unravelling' but I am sure this will lead to the building up of something new!  
Menopause Awareness Month - #M3: Post-Menopause
#M3: Post-Menopause
So I'm #3M: in previous posts, #1M experienced an early menopause, #2M is currently menopausal and #3M, that would be me, is post-menopausal.  Does that mean it's all finished and I'm back to normal, then? 
Well, yes – if we define 'normal' in a post-COVID, fluid manner!
Like M1 & M2, my symptoms were archetypal menopause: hot flushes, sweats, disturbed sleep pattern and tiredness.  Everybody knows about them and we describe them, endearingly, to those 'in the know' – having a tropical moment, for example.  And 'brain fog' – you have not lived until you forget a common-or-garden word, like carpet or stage, in front of a large class……..  Cue a hot flush on the spot!
But what I did not anticipate was the psychological aspect I experienced – in fact, it was only later, like M2, when I sought some counselling, that I realised this was menopause-related.
It was anxiety – but I could not have described it as that at the time.  For a period of about 18 months, I started to have a feeling of dread about an hour before I lectured.  That was confusing – because I loved that part of my job!!  It seemed free-floating in the beginning but then I worked out the problem – I was convinced, each week, that somebody was going to ask me something I didn't know!  I had a lot of experience in my subject – both academic and practical – but I truly believed that a 1st year would come up with the killer question………….  My stomach would churn and, even typing this, my mouth is drying up, just recalling how I felt. 
Irrational – but VERY real.
As with other symptoms, it passed in time – and I just got on with it until it did.
So to get back to where I started – back to normal?  Sure – the new normal!!
Because this is me now – I've accepted that my sleep pattern will never return to what it was 20 years ago but then, neither will my husband's and he didn't go through the menopause!
I still get hot flushes – not as frequently but maybe a few times a day. And for those of you who wonder what that's like – you know that feeling when you make a joke in an e-mail to your friend – then 'reply all'…….. or sign-off on a print run, only to THEN notice a typo?  That instant rush of blood to the head is JUST like a hot flush – so multiply that over the course of a day and you'll realise how distracting it can be!
But there are positives – it's still in my nature to care for people, which included students.
But, like 2M, I now take time to look after myself – and I don't feel guilty about that. 
I'm ultra-vigilant about new products for post-menopausal skin – and if I see something new, or that I fancy, I buy it – and I don't feel guilty about that either.
And if something doesn't sit well with me, I'll say something.  I was always like that to an extent - but I had a tendency to 'go along to get along', to keep the peace.  Not now – injustices infuriate me and I've become quite the effective complainer – I measure my 'personal best' to get a reply in minutes, not days!
But let's confront 1M & 2M's comment head on – let's NOT just get on with it!
And let's NOT hope things are different now: let's MAKE things different! 
My advice to everybody who is either about to, or is experiencing, symptoms is to get support, whether that is medical, alternative therapies, counselling or just a chat: do not suffer in silence and take the help that works for you.                       
And, at UWS, in COVID-parlance, let's be kind: sometimes the only support you need is somebody to say 'I know' – because they do.
And let's challenge the taboo surrounding menopause – and make a change!
Trans Day of Remembrance
Watch a message about Trans Day of Remembrance from Ellie Gomersall.
Show Racism the Red Card
Show Racism the Red card
Watch our series of Show Racism the Red card messages.
Pride Month - UWS Academics' groundbreaking work in inclusive education
June is the month, each year, when the LGBT+ community and its allies celebrate in a number of different ways, with events held to recognise the influence, and impact, of LGBT+ people. Continuing with our Pride Series of articles, we'd like to introduce the work of a team of academics, from the School of Education and Social Sciences
In 2018, Scotland became the first country in the world to mandate that lesbian, gay, bisexual, transgender and intersex (LGBTI) inclusive education should be embedded in the curriculum, with all state schools being supported to teach LGBTI equality and inclusion across different age groups and subjects, grouped under various themes – you can read more here and UWS is extremely proud to be involved in this ground-breaking work.
The Early Years team within the School of Education and Social Sciences has been working on one such project for the Scottish Government, led by Nancy Allan, which has involved developing modules for the National Online Continuous Professional Learning Resource for the Early Years' workforce across Scotland.
One module, 'Understanding the Social Factors which may Impact on Children's Outcomes in the Early Years', seeks to encourage practitioners across Scotland to explore and begin to recognise the strengths and needs of diverse families in Early Years. LGBT children and families bring strengths and opportunities to enrich our early years' environment and practitioners are encouraged to ensure all are welcomed in a context of equal value and respect.
In the following podcast. Robert McGill, a lecturer at The University of the West of Scotland and researcher in LGBT and faith inclusion, discusses issues of LGBT and early years' education with Andrew James Spence, an Early Years Practitioner who researches LGBT family engagement – you can access it here.
In another of the modules, 'Supporting Parents to Further Engage in their Child's Development', input is included from David Dick, the Excellence and Equity Lead in South Lanarkshire Council. David has been leading a project at Cathkin Community Nursery to raise staff awareness of the need to address conscious or unconscious bias when working with LGBT+ families. He highlights that, to allow us to support parents from diverse backgrounds, we must recognise that preconceptions and misconceptions should be addressed on both sides, to ensure full engagement. We need to understand the specific needs of all parents, without making assumptions and that can only be achieved where service providers and members of diverse groups work closely together, informing the process of mutual understanding and adjustment, recognising that one size does not fit all.
You can hear more about this project here.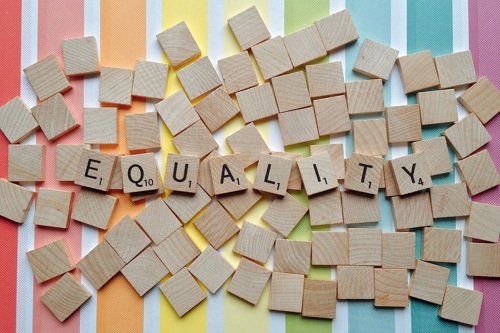 Pride Month - UWS Shaddai Tembo, PhD Student: LGBT+ Inequalities in Early Childhood
Each week, UWS will highlight our support for Pride Month & the LGBT+ community and, in week 2, we'd like to introduce the work of one of our PhD students, Shaddai Tembo, from the School of Education and Social Sciences. His thesis follows from Shaddai's successful completion of an MSc with Merit in Social Science Research Methods (Sociology) from the University of Bristol, after achieving a First Class BA (Hons) Education: Early Years with Bath Spa University.
His topic area is LGBT+ inequalities in early childhood, titled Heteronormativity in Early Childhood Practice: Identifying how LGBT+ inequalities are maintained, constrained, and can be disrupted within early childhood settings, examining the role of gender and sexuality in young children's developing identities.
Shaddai explains that heteronormativity is a concept used to critique the status of heterosexuality as a taken for granted, 'natural', and unquestionable norm that continues to perpetuate inequalities toward LGBT+ people. His research builds on existing feminist and queer works to consider how spaces and materials within the nursery can affect gendered and heteronormative power relations.
To provide access to his ongoing work, Shaddai has created a blog, which can be accessed here.
Outside of this, Shaddai has an interest in the role of race and racism in the early childhood context (https://criticalearlyyears.org/2019/10/01/talking-about-race-in-the-early-years/), with two forthcoming journal articles on this topic building on his Masters research, the first titled 'Black Educators in (White) Settings: Making racial identity visible in Early Childhood Education and Care in England, UK'.
Finally, Shaddai is an advocate for the engagement of more men working in early childhood and has written about this here, a topic on which he regularly speaks.
Please visit Shaddai's site – there are some very interesting and thought-provoking aspects to his research. He also regularly tweets on @CriticalEYears . (https://twitter.com/CriticalEYears)
Pride Month - Steven Thomson, Creative Director of Outspoken Arts Scotland shares his personal reflections for Pride Month
Continuing with our Pride Series of articles, we'd like to introduce the observations of Steven Thomson, Creative Director of Outspoken Arts Scotland and a UWS LGBT+ partner, both being members of the DEAR network (Diversity Equality Alliance Renfrewshire), a network of local groups and organisations which work together to ensure that all diversity and equality activities are supported in Renfrewshire.
Outspoken Arts Scotland features year-round and seasonal work by artists and communities with protected characteristics, focusing on work which references social issues such as creative learning for young and vulnerable people, stories of migration and asylum, issues affecting LGBT people, disability, ethnicity, creative ageing and social health and well-being. Outspoken Arts encourages the development of new voices and emergent talent and explores stereotypes in the contemporary arts, creating professional opportunities for the work of artists and communities to be enjoyed by wider audiences across Scotland. You can find out more about Outspoken Arts here.
When asked to provide some observations, to reflect Pride Month in 2020, Steven said:
I grew up in the 70s and 80's and lived through another worldwide pandemic - AIDS/HIV. 
I watched friends & colleagues become sick and die, followed by hundreds of thousands of gay men across the world.  At that time, governments tended to use messages of fear, telling us not to die of ignorance. 
And at home in our streets, neighbourhoods and workplaces you could not speak its name for fear of prejudice or a beating. 
So when Coronavirus hit us this year, I was harshly reminded of those times in the 80's when it seemed like the world did not care.  I felt a huge dose of fear.  Would people shun you if you became ill?  Would governments, health services and local businesses turn you away?  I felt angry, alone and incredibly paranoid about the future. 
However, what was different in this time was the massive outpouring of care and of love for those in the front line and for those most affected. 
As a gay man with a black American partner, both with underlying health conditions, we experienced agonies each time we went out shopping and touched things. 
And when my partner became ill recently and was hospitalised, due to a severe diabetic collapse, we were both terrified, separated and alone for the first time in many years. 
But the NHS were marvellous and instantly recognised our need for regular contact and reassurance during the week he was hospitalised.  Visiting was not allowed but we could not have received better care. 
And it struck me, in retrospect, that if only that recognition and care had been there right at the start of the AIDS/HIV pandemic, then perhaps we would have saved more lives with earlier intervention. 
So, for many in the gay community who lived through this, it brings back painful memories - and the fear, loneliness and isolation is all too familiar. 
And you'll excuse me if I don't feel like being too happy-clappy, or painting my windows with love hearts, or dancing about my living room on a Zoom-ba-thon. 
No - I shall endure this quietly and hope and pray that we all come out the other side, to hug and kiss our partners, friends and family - and just live!
If you would like to contact Steven, his e-mail is steventhomson@outspokenarts.org
Pride Month - Iain Campbell, Service Manager of Dumfries and Galloway LGBT+ on providing support during Covid-19
In the final article to recognise June as the month, each year, when the LGBT+ community and its allies celebrate the impact and influence of its members, we end our Pride Series with the thoughts of Iain Campbell, the Service Manager of Dumfries & Galloway LGBT+, which is a partner of UWS in EDWG, the Dumfries and Galloway Equality partnership, i.e. the Equality, Diversity, Working Group.
Dumfries and Galloway LGBT+ is a support group based in Dumfries & Stranraer, providing 1- 2-1 sessions in both locations, along with social activities such as lunches, health walks, film nights and group workshops, most of which are led by volunteers from the local area. If you would like more information on this organisation, you can find it here.
When asked to consider Pride Month in 2020, Iain reflected on the difficulties and challenges that lockdown represented.
"We have faced issues over the last few months, engaging with the LGBTQI community, but there have also been positives. As an organisation, we are relativity small, with a team of 2 support workers and a service manager, based in Dumfries, with a satellite office space in the west at Stranraer.
With isolation / lockdown looking likely, we took the decision to work remotely and suspended all face-to-face activities, preparing to move to the virtual world.
The question was how could we continue to support our community remotely?
After initial conversations by telephone with those receiving support, we moved to online interactions, ZOOM, Skype , email, text and phone chats.
But, on the support side, we found this could be problematic at times: not all of our clients were able to use online platforms safely – some did not have the devices to do so.
For others, the issue was that they did not have a safe place, in their home, to where they could retreat for a secure and private support session. Some may not have been "out" to family or those with whom they are isolating, or those in the room were not accepting of their choices.
These online sessions took longer than normal – so a pre-planned 1 hour support session could run for 2 hours, due to not only the complexity of interaction but also sometimes a reluctance to open up.
We did notice an increase in demand for support and requests for help and were concerned that capacity levels would result in waiting lists forming.
Face-to-face activities and events, as well as group sessions, have been postponed so we have set up online workgroups for each localised community, where we engaged with those who had attended previously to our locations – we've done this across the region, setting up group quiz events, chat rooms and Mindfulness sessions.
We also run a telephone service, where volunteers call members of the LGBTQI community and just check in with them, to see if they need anything, such as food, medication or support. This has been difficult at times, for the reasons previously stated – and, as a result, some conversations are held via text or email, which then take a lot longer to complete.
On a positive note, we did seek additional funding, which allowed us to move part-time staff to full-time, meaning we were better placed to meet demand. With this, and offering longer sessions, we have dealt with requests more quickly, reducing projected waiting times and avoiding waiting lists.
We have also sought funding to purchase tablets for the community – these can be used by those without a device or those who are unable to access a secure private device in an isolated home environment.
Over time, we have developed a more robust virtual world for the organisation and as each day and week passes, we are adapting more quickly - we feel, as an organisation, we were able to turn a negative situation into a positive one, not only for us but also for the community."
If you would like to contact Ian, you can do so at iain@lgbtplus.org.uk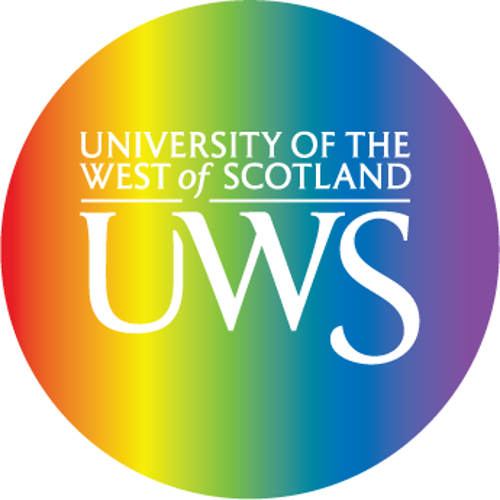 Gypsy, Roma and Traveller History Month, 2020
Professor Colin Clark discusses the importance of celebrating Gypsy, Roma, Traveller Month
Traditionally, June is a very important month for many Gypsy and Traveller families and communities across Britain. For example, the first week has always been about the famous horse fair at Appleby, just over the border in Cumbria. This year things are a little different, due to the COVID-19 pandemic. For just the second time in a 250-year history Appleby is closed. The only other closure was in 2001 due to the Foot and Mouth outbreak. The cancellation of the fair this year is unfortunate, of course, but it is sensible and the right thing to do in the current circumstances.
More recently, since 2008, the month of June has also been a time to celebrate the rich and vibrant contributions that the diverse Gypsy, Roma and Traveller communities across the UK bring to our society. Although reliable statistics are hard to locate, the communities, when combined, number at least 300,000 people. This figure tends to include other families and communities, such as Showmen (Fairground Travellers) and boaters. This is a presence, across all of the UK, that is sometimes valued but is not always respected or appreciated.
Indeed, Gypsy, Roma and Traveller History Month exists - and is important to engage with - as it can help address and correct historical myths and stereotypes, as well as challenge contemporary prejudice and discrimination. The acts of celebration we witness in June involves education, awareness raising and hearing from the communities themselves about how culture, identity and belonging matter. This is where, in more usual circumstances, outreach visits to schools, museums, libraries, community centres and Traveller sites can help to build bridges and bring people - both Travellers and settled people - together.
This June, a range of events and shows are still happening but just not face-to-face and physically. However, thanks to advances in modern technology, 'social distancing' is not preventing Gypsy, Roma and Traveller History Month from offering a small flavour of what the cultures, identities, languages and lives and livelihoods are all about.
For example, in Scotland, several exciting events are being organised by Scottish Traveller families and individuals, Nawkens, via Article 12 and MECOPP. This includes storytelling and poetry readings, online photography exhibitions, lectures and talks, podcasts about crafts and objects, and award-winning plays, such as Crystal's Vardo.
We hope that in June this year, despite the great global and local challenges we all face, that the insights, knowledges and voices of Travellers are heard clearer than ever before and will go some way to counteract the anti-Gypsy prejudice that still exists.
To know your history is to able to change your future. This is why Gypsy, Roma and Traveller History Month is so vital. Younger generations from the communities are now speaking out about their lives and realities more than ever before and this has been a joy to witness. Long may it continue.
And remember - it's kushti to rokker! (it's good to talk!).
Find out more about Gypsy, Roma and Traveller History Month in Scotland by clicking here. You can also follow the hashtag #GRTHM2020 on Twitter.
Colin Clark is Professor of Sociology and Social Policy at UWS and from a Scottish Traveller family.
@profcolinclark
Last updated: 05/10/2021