SCHOOL OF BUSINESS & CREATIVE INDUSTRIES
The School offers professionally-focussed teaching and research opportunities, focussing on the modern-day challenges facing the business, finance and creative industries sectors. The School has programmes and researchers in all of UWS's five campuses.
Number one in the UK for Knowledge Transfer Partnerships (KTPs)
UWS and the School became one of only two universities to be awarded a Management KTP (MKTP) from Innovate UK in 2020
In Research Excellence Framework 2014 (REF2014), 100% of impact case studies in communication, cultural and media studies were judged to be world-class/internationally excellent
State-of-the-art facilities available across all of our campuses
Business and Arts & Media programmes accredited by leading professional bodies, including: Association of Chartered Certified Accountants (ACCA), Chartered Institute of Personnel and Development (CIPD), Chartered Management Institute (CMI), Creative Skillset, Avid and JAMES (Joint Audio Media Educational Support)
School of Business & Creative Industries is proud to have the highest proportion of international students on our programmes; as well as academics working as consultants and researchers on projects taking place across the globe
WE HAVE BIG AMBITIONS. DO YOU?
UWS School of Business & Creative Industries is a dynamic, vibrant community of scholars delivering innovative learning and teaching alongside our rapidly developing research and enterprise profile. We aim over the coming years to build on our achievements and to further develop the School, focussing on our ambitions of:
Rapidly growing our reputation for impactful research
Aspiring to be the partner of choice for enterprise and our many communities of practice
Pioneering the development of a blended portfolio of programmes which provide flexible, student-centred learning experiences
For our team of dynamic and skilled academic staff, we offer a supportive and challenging environment, with growing opportunities.
JOIN THE TEAM
We deliver modern, professionally-focussed education opportunties (Bachelor, Master's and Doctoral degrees) in business, finance and the creative industries all influenced by our multi-facetted applied research activities. We aim to make a difference, through getting our graduates into employment, our research into impact and through our staff, the lifeblood of the School. 
As we take the School forward in the next stage of its exciting development, we are continuing to make a significant investment in academic posts to support our strategic development and to help further position the School as a key player locally, nationally and internationally.
We look to recruit highly motivated academic professionals across our campuses.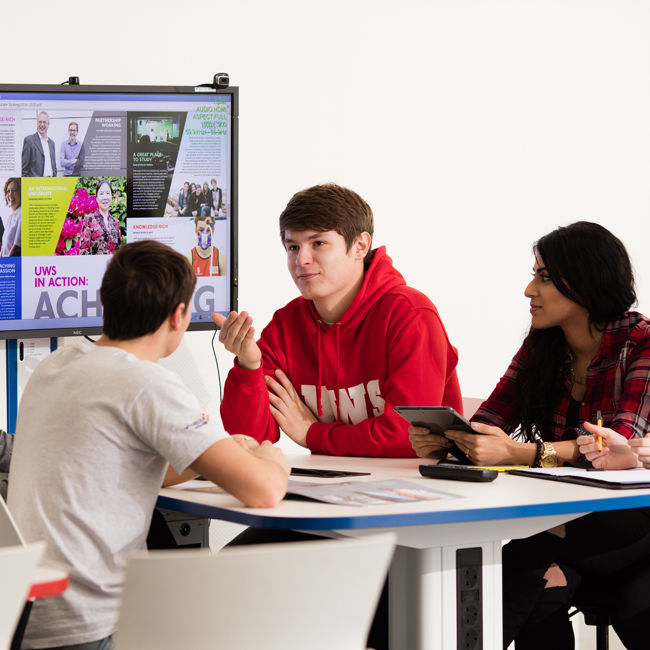 JOIN OUR INNOVATIVE APPROACH TO LEARNING & TEACHING
UWS students benefit from our innovative approach to learning and teaching, an approach that has served us well during the current pandemic, but as a School and a University, we aspire to be better.
The online and physical learning environments are dynamic, technology-rich and support world-class pedagogy. Our students also benefit from a wide range of professionally-focussed programmes across business, management and the creative industries.
The School of Business & Creative Industries boasts strong links with employers, professional bodies and industry – all of which are pivotal to our identity in research and in developing world and work-ready graduates.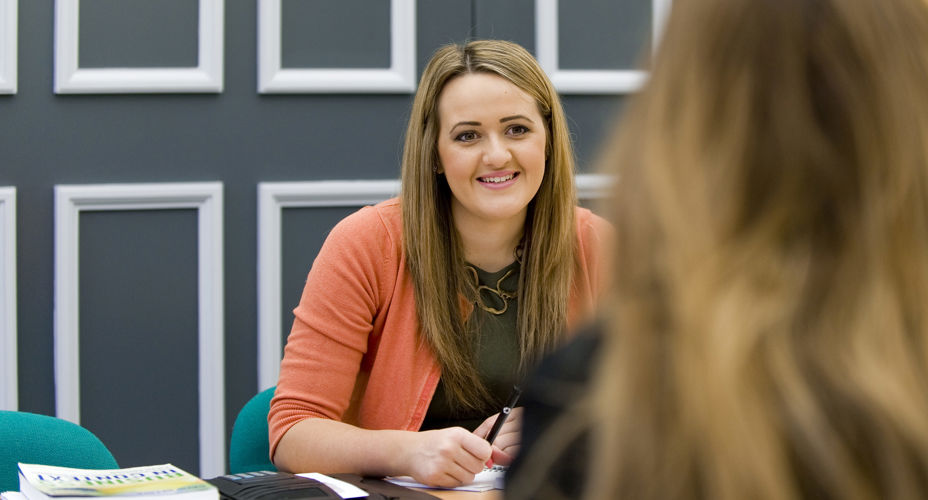 CONTRIBUTE TO MORE THAN A CLASSROOM
Contribution to society lies at the heart of University of West of Scotland's values.
UWS is no.1 in the UK for widening access to students from disadvantaged backgrounds; and our School procurement policies promote working with local suppliers, supporting business and sustainability.
The Business & Creative Industries School is also no.1 in the UK for Management-focussed Knowledge Transfer Partnerships (KTPs), where our academics partner with business to enhance competitiveness and productivity. Our work with KTPs has also supported the school in generating impactful research.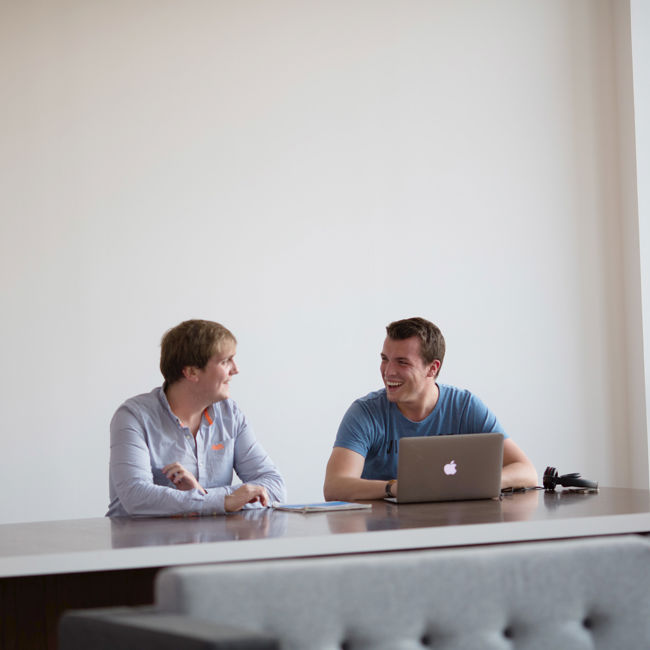 SUPPORTIVE PROFESSIONAL NETWORK
Joining us, you will be joining a growing School with a collegial, can do attitude - one that has served us well in recent times. 
We are ambitious and take great pride in the successes of our staff, from award winning accountancy programmes to the United Nations recently showcasing the "Colours of the Alphabet" film, exploring the consequences of not teaching children in their mother tongue.
From our impactful work in shaping policy around fair and decent work to our work in place-focused cultural regeneration and diplomacy.
TACKLING GLOBAL CHALLENGES
In our research we engage with the long-term problems brought about by large scale global challenges - of displacement, ecological breakdown, conflict, poverty, poor health, gender-based violence and lack of access to food, shelter and economic opportunities.
Mumbia-based Research Project
This project, funded by GCRF through the British Academy, aims to provide an in-depth analysis of formal/informal infrastructural collisions in Mumbai.
Find out more on the Protracted Crisis Research Centre (PCRC).
Economic & Enterprise Development in Africa
The School is at the forefront of academic research focusing on African economic and entrepreneurial development.
Find out more on our Centre for African Research on Enterprise & Economic Development (CAREED).
Well-being through Music
Colleagues in the Arts & Media division of the School are working in partnership with the School of Health & Life Sciences and Alzheimer Scotland to promote well-being for dementia sufferers through music.
THE SCHOOL'S FOOTPRINT
The School delivers programmes and undertakes research in all of UWS's five campuses.
Paisley Campus
The Paisley Campus offers excellent research and development opportunities, and is the home to the widest range of our Business School's programmes, across postgraduate and undergraduate level.
Lanarkshire Campus
Our Lanarkshire campus offers first-class research and development opportunities, all within advanced and technologically enabled teaching and learning spaces. Postgraduate and undergraduate programmes are offered from the campus, as well as ample research opportunities.
Ayr Campus
Ayr is home to the Arts & Media portfolio of programmes. With state-of-the-art, industry-standard facilities – including broadcast studios and performance suites – it is a hub of creativity amongst our students, academics and researchers.
Dumfries Campus
UWS's smallest campus in the heart of Dumfries & Galloway offers a modern and career-focussed approach to teaching through our BA Management programme.
London Campus
Our dynamic and new London campus boasts professionally-focussed programmes in the heart of the city's Docklands. Teaching from our London campus included our four newly designed MBA Pathways and MSc Accounting & Finance. There's no better place to teach our business leaders of the future, than in the centre of one of world's business and financial capitals.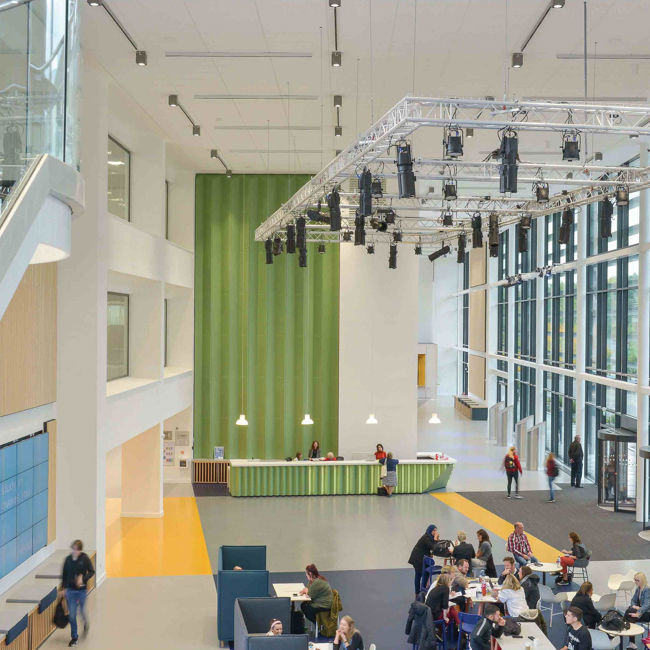 EXPLORE UWS
University of the West of Scotland is a large, modern, multi-campus University with its origins dating back to 1897. We have four campuses across the west and southwest of Scotland and one campus in central London.
We are here for our students
At UWS, we invest in our students' future. Our graduates go out into the world ready to succeed thanks to our industry-relevant courses, cutting-edge facilities and innovative approach to teaching.
Last updated: 17/03/2022