Our work with employers helps us equip our students to become Universal, Work ready, Successful graduates whilst informing our teaching and learning to align with industry needs.

'I am UWS' reflects a breadth of graduate attributes that students develop during their time at UWS to become work-ready and able to successfully contribute both locally and globally.
jobs, internships, work placements
Give your organisation valuable extra capacity, a fresh perspective and new ideas. Take on a talented UWS student or graduate. 
With over 15,000 students, UWS has a stream of fresh talent that can help to boost your business.
We can help you to: 
find a graduate recruit or a student placement, or intern with the specialist skills you need
advertise your vacancies for free
raise your organisation's profile within our student community by delivering workshops, having a stand on campus, or deliver presentations
develop your own skills by becoming a student mentor and transfer your skills and knowledge to the next generation of students
Contact us to discuss your needs. 
The UWS undergraduates in our team are not only professional in everything they do, but also have superb transferable skills that they apply on a daily basis. They have worked well under pressure, which is testament to the training they have received.
Anne-Marie Wallace, Performance and People Manager, DXC Technology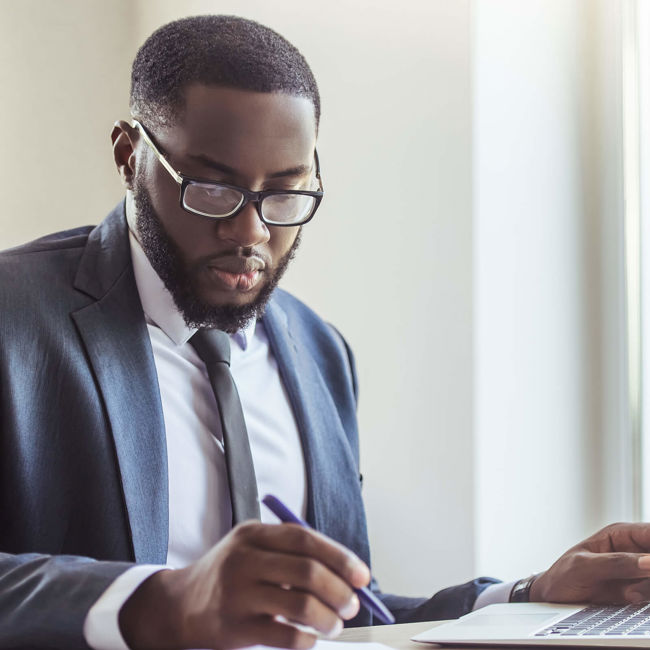 Ready for work 
Employability is the foundation of our teaching. Employers are closely involved in course development, so you can be sure our students are equipped for today's workplace. 
Our focus on entrepreneurship helps too – producing graduates with commercial nous as well as imaginative thinking.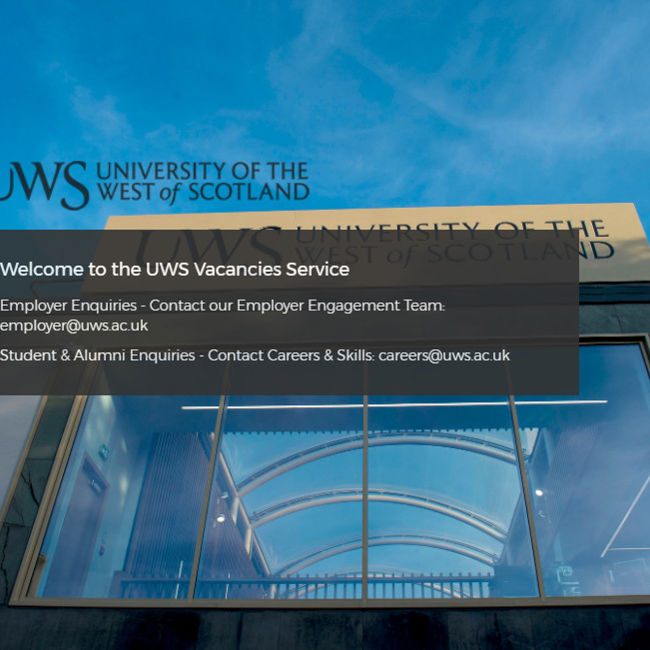 Advertise your vacancies 
Reach student and graduates directly through our online vacancies site. This service is free of charge and you can advertise the following: 
graduate vacancies and traineeships 
work experience opportunities, including internships and placements 
part-time, temporary and seasonal opportunities 
volunteering opportunities. 
You can read our Terms of Use to find out more on how to use this platform. Registering for the service takes just a few minutes.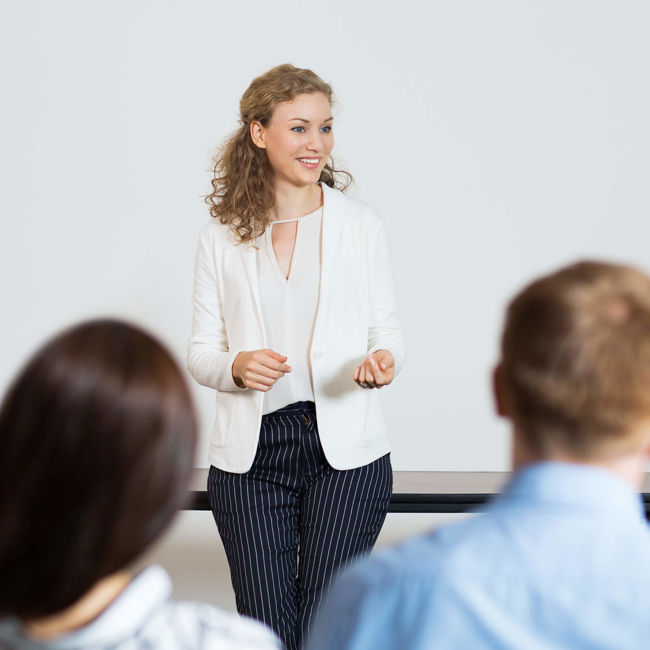 Raise your organisation's profile
We're happy to help you raise the profile of your organisation with our students. 
You can: 
promote opportunities through our weekly student newsletter 
introduce your organisation to students through presentations and events  
deliver workshops on employability topics 
have an employer stand to promote opportunities to students at busy times 
Contact us to see how we can help.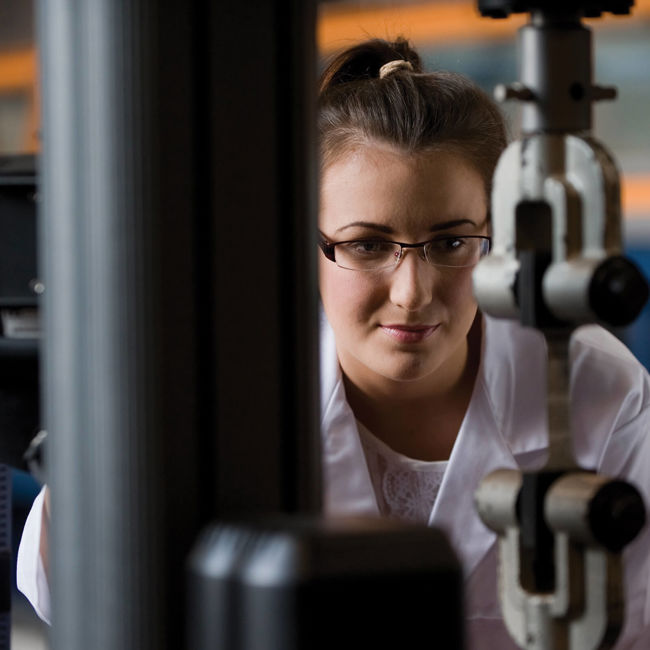 Internships and placements
Gain extra support and fresh ideas by offering a student an internship or placement. 
Download the Chartered Institute of Personnel and Development publication, Internships that Work – a guide to help employers start an internship scheme or improve their existing programme. 
If you're considering advertising an unpaid internship, check out the latest government legislation on the National Minimum Wage. 
UWS has always placed a strong emphasis on industry links and I think it is an invaluable resource for students. I got involved in the mentoring programme to offer students an understanding of recruitment processes and what it's like to apply their knowledge to the practical day to day expectations within typical roles. The insight they gain helps both students and businesses.
Fiona Macintyre, Marketing Manager, Pulsion Technology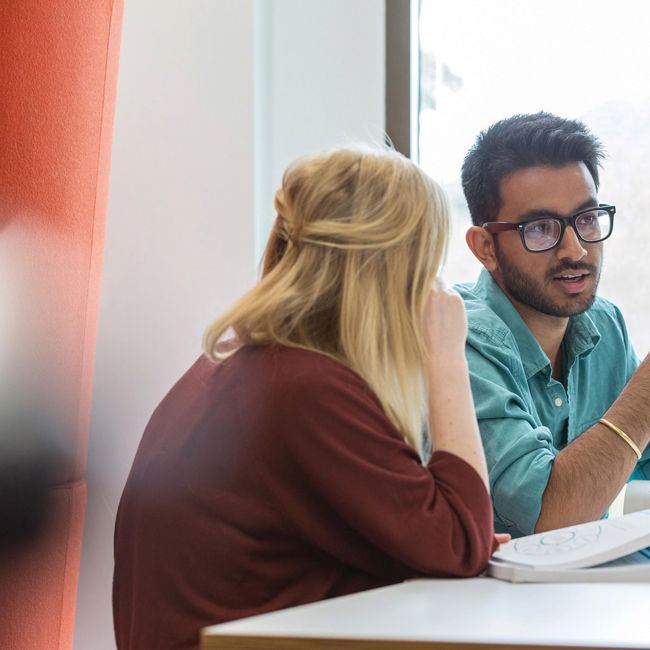 Become a mentor
Our employer mentoring programme is a way for you to share your skills and expertise with a student. You'll help them improve their confidence and employability skills, while also adding to your own CV. 
Getting involved in employer mentoring: 
develops key mentoring skills, increasingly valued by employers 
helps build employee morale, motivation and job satisfaction 
increases the exposure of your organisation 
is an opportunity for alumni of the university to give something back
For more information about becoming a mentor please email employermentoring@uws.ac.uk 
Last updated: 16/02/2022