inspiring future generations of uws students
Lend your company name to a prize that will inspire successive generations of students and boost their educational and career opportunities. 
Talk to us about establishing an endowment or scholarship.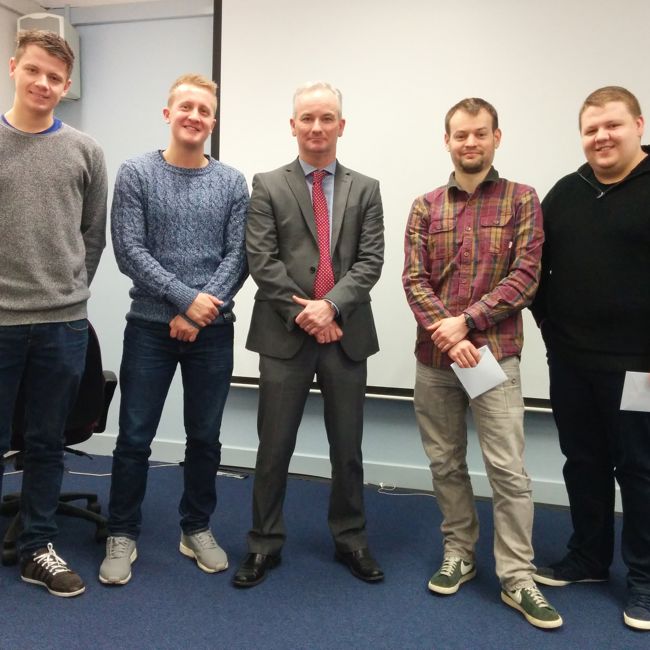 Raynesway Balfour Beatty Prize
John Chambers, Director of Operations at Raynesway Construction, presents the Raynesway Balfour Beatty Prize to five final year Civil Engineering students. 
This prize was awarded for the best Group Project Report and Presentation as part of the Group Project module, which saw students prepare the initial design for a new building at UWS.
Last updated: 23/07/2017