Study Spaces
Each campus offers study spaces in the library, which include quiet areas for individual study and group study areas.
Catering
UWS catering outlets deliver the kind of relaxing environments on campus that are normally found on the high street. Our facilities across the campuses have become a hub where our customers can socialise and relax. Delivering exceptional value for money, our outlets offer hot and cold items, and a range of confectionery products.
Ayr Campus
The catering service on campus operates from two outlets in the Atrium area. These outlets offer a comprehensive range of speciality coffees, snacks, hot meals and refreshments during the following times:
Atrium Café
Monday to Friday, 08:00 - 14:00
COFFEE SHOP
Monday to Friday, 08:00 - 16:00
Dumfries Campus
The coffee bar sells a range of sandwiches, confectionery and hot and cold beverages.
COFFEE BAR, RUTHERFORD MCCOWAN BUILDING
Monday to Friday, 08.30 – 13.30
Costa Coffee
There is a Costa Coffee Café, food court and shop located in the Dumfries & Galloway College building which can be used by UWS students.
Lanarkshire Campus
Lanarkshire Campus has three catering options:
RESTAURANT @ UWS lanarkshire
Located on the ground floor of Building One offering a modern, relaxed space with a range of small and larger group seating to suit all. Fresh hot meals, delicious healthy snacks, hot and cold refreshments, confectionery items and tea/coffee are served during the following times:
Monday to Friday: 08.00 - 14.00
THE STREET CAFE @ UWS LANARKSHIRE
Take a seat and some time out to relax and people watch, just as the Italians do, with a coffee in The Street. Our Baristas will roast a variety of blends in-house – coffee simply doesn't get any fresher than this! A range of speciality hot drinks, snacks, refreshments, cakes and bakes are also available between these times:
Monday to Friday: 08.00 - 16.00
London Campus
A range of catering outlets can be found in close proximity to our London Campus.
Paisley Campus
Paisley Campus has two catering outlets:
HUB café
This newly refurbished area is on the ground floor of the Paisley Campus library and offers a range of hot and cold snacks, refreshments, cakes and coffee during the following times:
Monday to Friday, 08:00 - 14:30
COFFEE @ UWS
This coffee bar is located at the main entrance of Paisley Campus and offers a range of hot and cold snacks, refreshments, cakes and coffees during the following times:
Monday to Thursday, 08:00 - 17:00
Friday, 08:00 - 16:00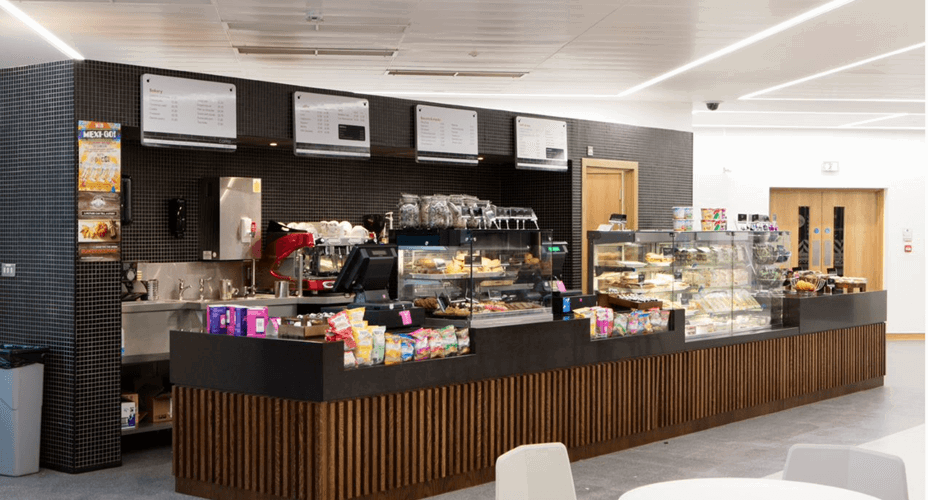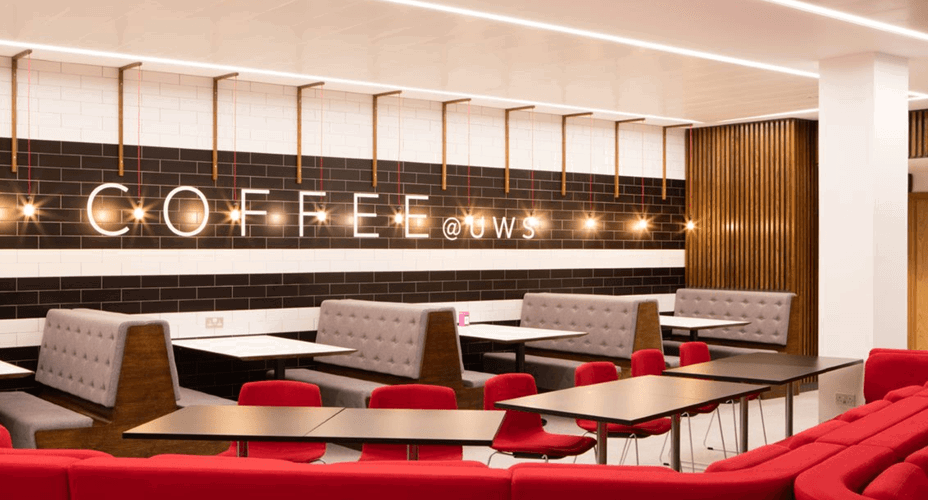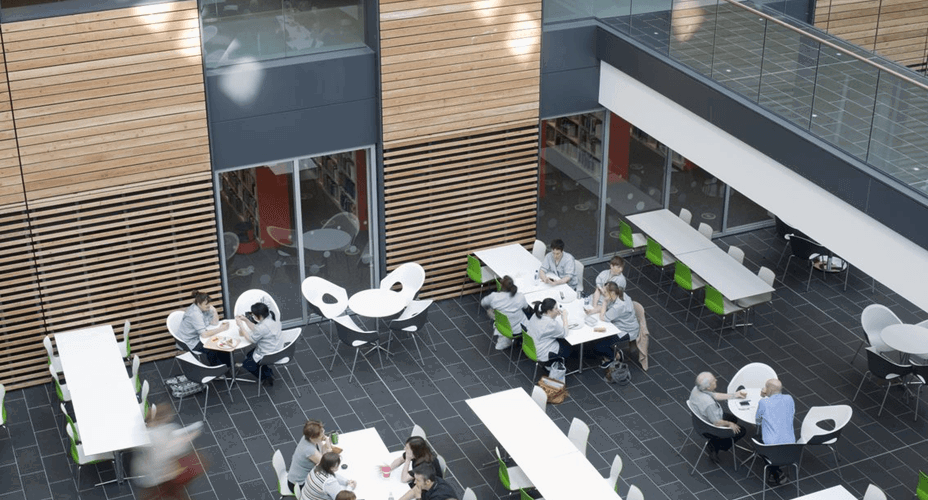 Last updated: 07/09/2017