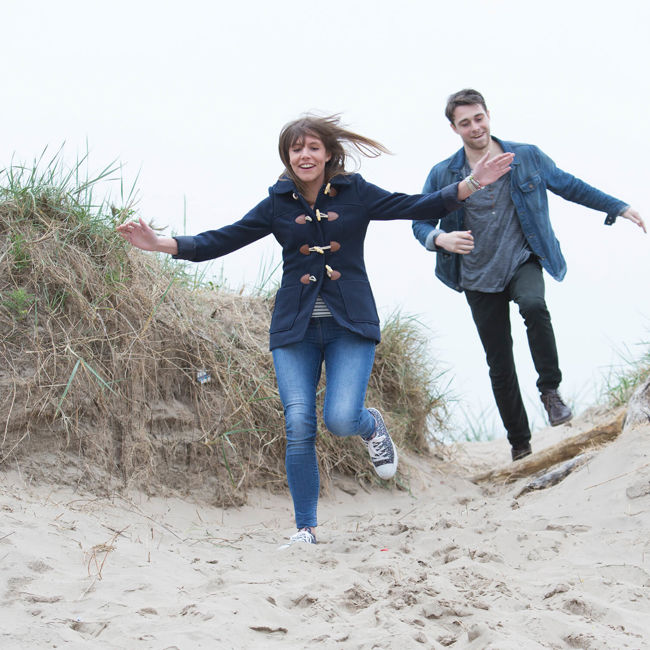 Health & Wellbeing
Making sure that your mind and body are healthy is important to ensure that you get the most out of your time studying at the University of the West of Scotland.
The information below relates to accessing healthcare services in the UK as an international student and advice on student wellbeing.
The National Health Service
The National Health Service (NHS) provides healthcare services in the UK and international students can access this free of charge provided that:
You are studying in the UK for more than 6 months and you hold a valid student visa, or
You are a national of a European Economic area country, or
You are a national of a country that has a reciprocal health agreement with the UK
The UKCISA website provides more information about access to healthcare services and private health insurance for international students.
Registering with a doctor
You should register with a General Practitioner (GP) as soon as possible after arriving in the UK. 
Medical emergencies
The emergency telephone number in the UK is 999. This number is free to call from any public telephone and is for immediate and urgent help. The operator will ask you which service you need – police, ambulance or fire brigade. Stay calm, describe the emergency and give the exact address if possible. 
If you need emergency hospital treatment go to the Accident and Emergency Department of the nearest hospital.
If you are unsure whether you should attend hospital, call NHS 24 on 08454 242424 for medical advice.
Non-urgent medical matters
For non-emergency medical help and advice contact your local GP. It is important that you register with a local doctor as soon as possible - don't wait until you need medical treatment. 
First aid
If you require non-emergency first aid on campus, call 2222 from any internal phone or 0141 848 3505 from your mobile. If you live in University accommodation, make sure you check local arrangements for first aid.
Health checks
It is advisable to have a health check before you leave your home country. When you arrive in the UK, you may be asked to provide health certificates detailing your vaccinations, so carry these documents in your hand luggage in case you need to show them at UK immigration.
Personal welfare
If anything untoward happens to you, such as a personal attack or theft of personal belongings, please inform UWS staff as soon as possible. The University takes these incidents very seriously and information will be treated in the strictest confidence. 
If you need immediate help, call the police on 999. 
If you experience or witness an incident that you perceive to be motivated by prejudice, you are strongly encouraged to report it to the police. No matter how trivial or unimportant you may think it is, the police will take your complaint seriously. 
You can report a non-emergency incident to the police by calling Police Scotland on their non-emergency telephone number: 101.
Student support and wellbeing
We are committed to ensuring that all of our students get the most out of their university experience. That's why we offer a comprehensive range of student services to provide advice, support and guidance when you need it. 
Our campus-based student service teams provide:
Careers and employability guidance
Study skills
Disability services
Counselling
Funding and money advice
International student support
Places of worship 
There are many churches in close proximity to UWS campuses, representing the different branches of Christianity. Other places of worship such as the Buddhist Centre, Jewish Synagogues, Muslim Mosques and Hindu and Sikh Temples are located mostly in Glasgow.
The University's Multifaith Chaplaincy provides further information on local places of worship and UWS student worship groups.
Disability support 
If you have a disability and require assistance, please contact the University as soon as possible so that the appropriate support can be put in place.
Advice for fasting whilst studying
Ramadan may coincide with exam timetables or intensive study periods at UWS.  Make sure you know when your exams will be scheduled; check out our Exams, Assessments & Appeals webpages for more information. Preparation and time management will be of key importance for the exam period.
The British Nutrition Foundation has the following advice on a Healthy Ramadan

Prior to Ramadan, a Muslim should always consult with a doctor about the safety of fasting in individual health circumstances.  It is important to plan ahead to make sure you are well hydrated and rested prior to the day ahead.  If there are any health concerns at all, then please seek appropriate advice with regards to fasting
Have a look at the following website on Student.com for some tips on how to prepare for exams during Ramadan.
Last updated: 10/01/2018