Your Responsibility

If you are a self-financing student, it is your responsibility to meet the cost of your tuition, so we recommend planning ahead for your studies, and budgeting effectively for both your tuition fee payment(s) and your living costs.
You can find useful guidance to help you prepare for your studies on our Budgeting & Planning webpages.
When you are setting up a payment plan, you own bank may apply charges for this and for each transaction. It is your responsibility to cover these local charges yourself as they are not part of your tuition fees.
Our Options Regarding Your Non-Payment
To re-iterate, it is your responsibility to ensure that your tuition fees are paid in full. This is also true of sponsored students where tuition fees payment will remain your responsibility until your account is settled, in full, by your sponsor.
In the unfortunate event where you are unable to pay your tuition fees, the University reserves the right to the following:
withhold examination results
withhold the issue of degree, diploma and course completion parchments and letters
prevent you from registrating for continuation of studies
prevent you from registrating for end-of-term examinations
initiate legal action against you - this will result in additional costs to you
removal of access to all IT facilities, including MyDay, StudentPortal, Banner, Aula, Moodle and MyPGR
eviction from residencies/flat (this only applies if you have accrued and not paid, in full, student accommodation rental)
refuse credit facilities to you if you have, in previous years, defaulted on your instalment dates
If your account is passed to the University's approved debt collection agency or for legal action, all outstanding balances will become due immediately.*
* The University utilises the employment of professional and reputable debt collection agents, together with any interaction with government agencies as required.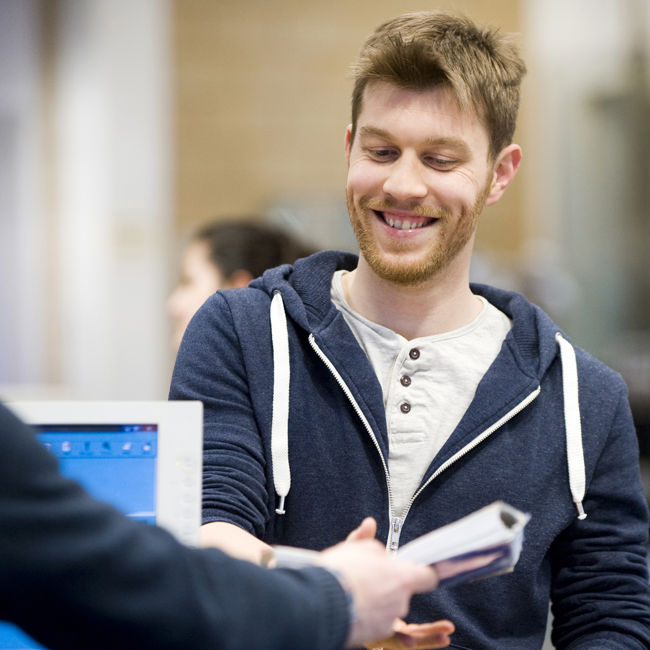 Contact Us
If you are unsure about any of the information above, unsure what you might owe, or would like to set up a payment plan as you anticipate any difficulties in making payments, you should contact our Finance Team directly; we're here to help.
Email: ar@uws.ac.uk
Telephone: 0141 848 3271
The Team are available from 8:45am – 4:45pm (GMT), Monday to Friday, excluding any public or university holidays.
Last updated: 01/02/2022