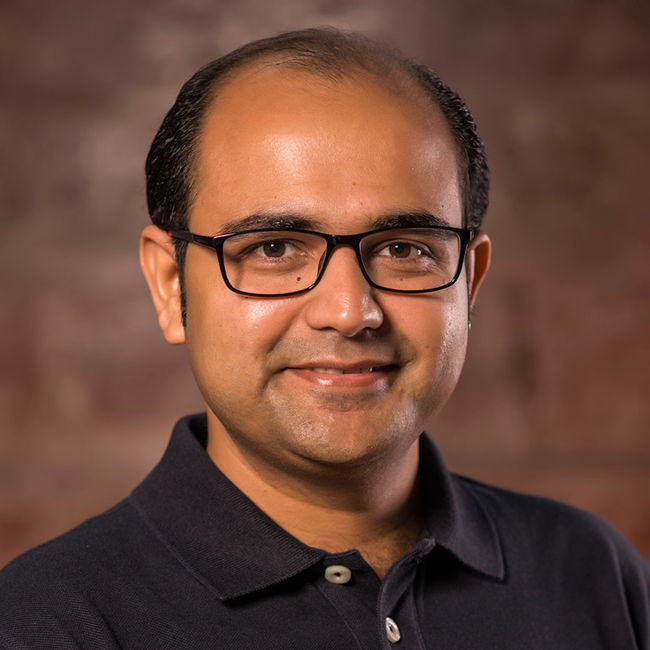 Access, Fronthaul and Backhaul Networks for 5G & Beyond
A new book co-edited by Dr Muhammad Zeeshan Shakir of UWS focuses on the technical challenges required to be overcome for the successfully deployment of 5G networks.
The book, Access, Fronthaul and Backhaul Networks for 5G & Beyond, is edited by Dr Shakir along with Professor Muhammad Ali Imran of the University of Glasgow and Dr Syed Ali Raza Zaidi of the University of Leeds.
The widespread use of mobile internet and smart applications has led to an explosive growth in mobile data traffic, which will continue due to the emerging need of connecting people, machines, and applications through the mobile infrastructure.
Densely deployed small-cells are considered as one of the key architectural enablers to the challenging demands of the 5G access networks, but efficient and satisfactory operation of these densely deployed small cells strictly hinges on a suitable backhaul and fronthaul which are smart wireless links between small cells and the core network.
This new publication provides an overview from both an academic and industrial perspective of innovative access, backhaul and fronthaul solutions. It is essential reading for engineers, researchers, designers, architects, technicians, students and service providers in the field of networking, mobile and wireless and computing technologies working towards the deployment of 5G networks.
Dr Muhammad Zeeshan Shakir of the UWS School of Engineering and Computing is a Senior Member of the Institute of Electrical and Electronics Engineers (IEEE). He is Chair of Emerging Technical subcommittee on Backhaul/Fronthaul Networking and Communications (TCBNC) of the IEEE Communications Society.
We are delighted by the response we have already had about our book. This book is particularly timely given that the research community is working hard to provide innovative technologies which enable a fully deployed 5G network by 2020 and beyond.
Find more information about the book on the Institution of Engineering and Technology website