This January a number of career-focused postgraduate courses are on offer from University of the West of Scotland (UWS).
Postgraduate study is the ideal choice for any prospective students keen to enhance their employability in the marketplace. UWS has full-time, part-time and distance learning opportunities for January 2018 entry in a number of subject areas including Business and Enterprise; Engineering and Computing; Health; Media, Culture and Society; and Science. The University's courses are designed in partnership with business, industry and the professions.
The University is committed to ensuring the best possible student experience and recent figures show that 96% of UWS postgraduate students are in work or further study six months after graduating. Also according to the Postgraduate Taught Experience Survey 2017, 93% of postgraduate students at UWS would recommend the University.
UWS is committed to providing student-centred, personalised and distinctive learning and teaching experiences underpinned by professionally relevant research, knowledge exchange and enterprise. The University is officially recognised in the top 3% of universities worldwide, recently being featured in the Times Higher Education (THE) World University Rankings. UWS also features in the world's top 200 universities under 50 years of age in the recent Times Higher Education (THE) Young University Rankings.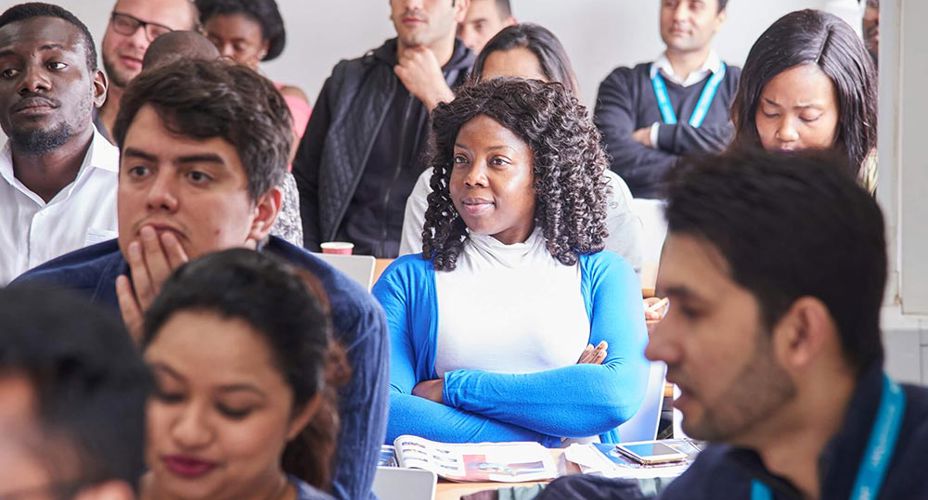 MSc Mobile Web Development and MSc Smart Networks
For start this January the University's MSc Mobile Web Development and MSc Smart Networks both have a limited number of scholarships (Key Skills Funded scholarships from the Scottish Funding Council), issued on a first-come-first-served basis, for eligible applicants amounting to 100% of the tuition fees.
The University's MSc Mobile Web Development is designed to meet the demands of the increasing use of mobile devices, which are being coupled with cloud computing to provide applications and services to users and enterprises.
The MSc is a practically-focused course and students spend a large proportion of class time in the computing laboratories engaging with the appropriate tools and acquiring practical knowledge. Students learn how to develop applications for mobile devices and software that adapt to various platforms on which they run, especially on smartphones.
Graduates of this course have excellent career opportunities as a mobile web developer in the media, finance and retail industries, in software/ technology companies that develop and maintain mobile application ecosystems, or as IT consultants offering their expertise to the broader market.
New technologies and capabilities present new challenges and opportunities to application developers and this course has been developed to meet these growing needs.
Graeme McRobbie, MSc Mobile Web Development Course Leader
Graeme McRobbie, MSc Mobile Web Development Programme Leader, commented: "As a result of the change in usage patterns, the design and development skills required by application developers are significantly different from those required for applications targeted at desktop platforms.
The University's MSc Smart Networks has been designed to meet the increasing business requirements of modern enterprises. The course will build upon students' networking and computing expertise and focus on the latest and emerging smart networking technologies, which are creating new opportunities for business, education, research and many other aspects of our daily lives. These include Cloud Computing, Virtual Networking, Data Centre Management, Internet of Things (IoT), 4G/5G Mobile Networks, Mobile App Development, Unmanned Aerial Vehicles (UAVs), and Data & Network Security..
In addition to Mobile Web Development and Smart Networks postgraduate courses running this January include MSc International Management; Master of Business Administration (MBA); Doctor of Business Administration (DBA); MSc Advanced Computer Systems Development; MSc Big Data; MSc E-Health; MSc Information & Network Security; MSc Information Technology; MSc Internet of Things; MSc Advance Computing; MSc Chemical Engineering; MSc Civil Engineering; MSc Mechanical Engineering; MSc Engineering Management; MSc Health Studies; MSc Advancing Practice; MSc Global Primary Care Management; MSc Formulation Science; MSc Advanced Biomedical Science; MSc Biotechnology; MSc Product Management; MSc Quality Management; MSc Waste & Resource Management; MA Creative Media Practice; MA Music; MSc Career Guidance & Development; Master of Public Administration (MPA); and MSc Policy Analysis & Global Governance.
SAAS tuition fee loans may be available for selected courses. Also UWS administer a range of discretionary and childcare funds. These are designed to support students who are experiencing financial difficulty or struggling to meet the costs of childcare.
For further information regarding any of the University's postgraduate course vacancies or available funding visit our dedicated page, call 0800 027 1000 or email ask@uws.ac.uk