UWS Principal Professor Craig Mahoney has been officially appointed as Chair elect of British Universities and Colleges Sport (BUCS), the national governing body for Higher Education sport and physical activity in the UK, at its AGM in Nottingham.
Succeeding Professor Sir Ian Diamond, former Principal of the University of Aberdeen and BUCS Chair for the past five years, Professor Mahoney will lead the Board in driving forward BUCS' ambitious new strategy.
Professor Mahoney's role will see him support BUCS in ushering in a new era of university sport, at a time when the organisation plans to create a world-class competition programme for the sector, as well as making sport more accessible and increasing participation levels.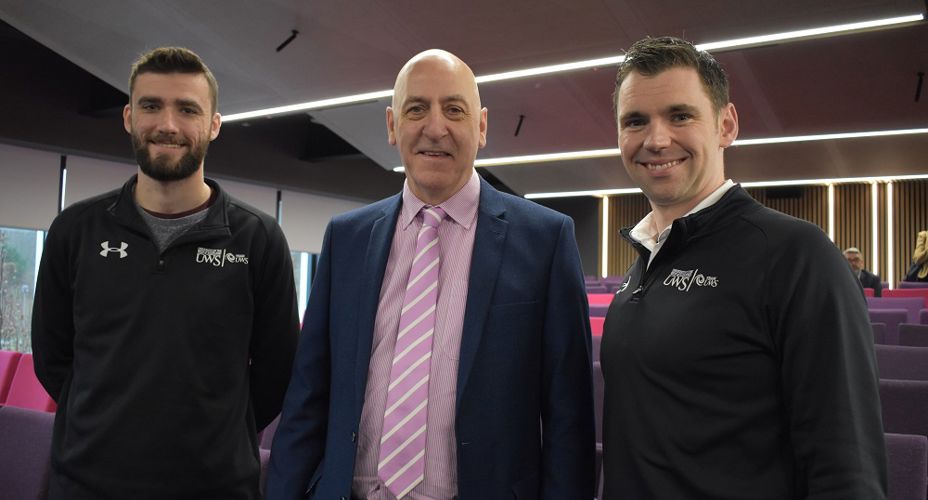 Since joining UWS as Principal & Vice-Chancellor in 2013, Professor Mahoney has had a transformational impact on the University, taking a pioneering approach to student experience and wellbeing, including in the field of sport.
Under his leadership, UWS' sports and exercise science programme achieved a 100 per cent student satisfaction rating in the 2019 National Student Survey and, in a sector-first for Scotland, the University introduced free memberships to UWS gyms for all students in a move to improve wellbeing and ensure students have the opportunity to get more active.
As an internationally-recognised sports psychologist, Professor Craig Mahoney champions university sport on the world stage. He is passionate about inclusivity in activity and the connection between sport and mental wellbeing.
Professor Mahoney has published widely in the areas of children's fitness, health, sport, exercise, performance and education, and as well as his role as Principal & Vice-Chancellor of UWS, he is also a Board member of SportScotland and a former leading international squash player, having coached and managed squash teams across the globe.
His selection as Chair of BUCS further demonstrates Professor Mahoney's commitment to promoting the importance of sport in higher education.
Professor Mahoney said: "It is a fantastic honour to be chosen to become Chair of BUCS – an organisation I have both admired and supported throughout my career. It is an exceptionally exciting time for university sport, and sport in general in the UK, as Britain continues to grow its presence and impact on the world stage.
"Ensuring more students have access to the endless opportunities sport can present is a vision I share wholeheartedly with BUCS. Sport, indeed any form of physical activity, has significant benefits throughout a student's time in education, not only by having a positive impact on their mental wellbeing, but also in promoting inclusivity, helping them strive to achieve their goals, become a team player and engage with fellow students and coaches.
"I am passionate about both sport and higher education, and as Chair I will strive to shine a light on the UK's amazing university sport provision and the impact it is having on a global scale. I hope to inspire students to participate in sport during their studies, to realise the benefits it can bring and most importantly, encourage them to make the most of their educational journeys having enjoyed a dynamic, well-rounded and inclusive university experience."
UWS Principal Prof Craig Mahoney
Vince Mayne, BUCS CEO, said: "On behalf of the BUCS office and the entire membership, I would like to thank Sir Ian Diamond for time and dedication to BUCS. During his tenure he has overseen the roll-out of the new strategy and led not only the board, but the entire sector, ensuring that sport sits at the heart of the student experience and enhances overall employability and wellbeing of the next generation.
"I am delighted to be welcoming Professor Mahoney to the BUCS family. His extensive experience in sport and his passion for higher education combined, will aid BUCS in continuing to be at the forefront of university sport globally."
Professor Sir Ian Diamond, said: "It has been both an enormous privilege and a pleasure to have Chaired BUCS for the past five years. I have worked with so many talented people, dedicated to maximising the many contributions that sport makes to higher education.
"I am thrilled that this pleasure will now pass to Craig Mahoney. Craig is a very distinguished and visionary member of the UK higher education community and I know that under his leadership, BUCS will rise to ever greater heights."​