It might seem like a big leap from the world of computer games to banking, but it was a natural step for UWS Computer Games Technology graduate William Taylor. Now a Technology Associate with banking giant Morgan Stanley, William is using his coding skills to improve and streamline the bank's in-house and customer facing apps and online processes.
Transferrable skills William said: "I was always a gamer, and then became fascinated with the technology that powered them. When it came to choosing a university, UWS had a great reputation for teaching and developing the key technologies that would make me employable in a variety of industries – and you'd be surprised at the crossover between gaming and business tech.
"The transferable skills I learned at UWS set me on a new career course."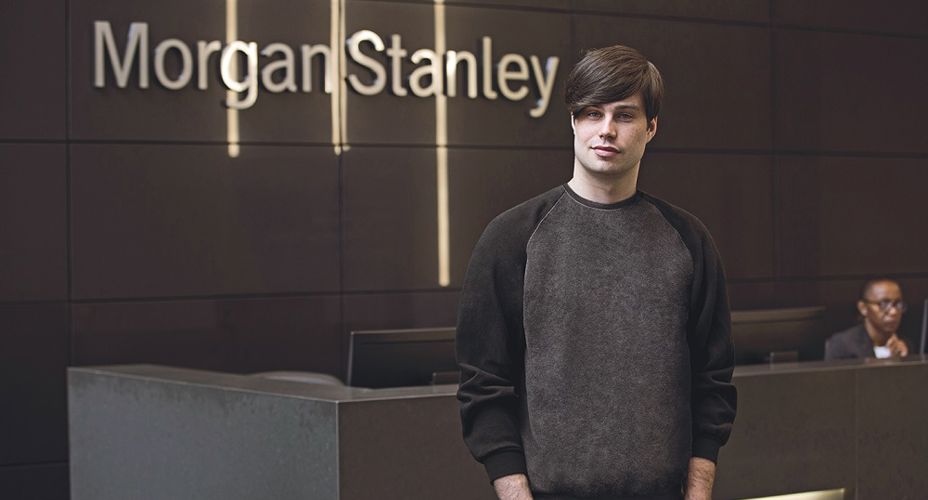 Another bonus, for William, was the flexibility of his course, and UWS's encouragement to seek work placements while he was studying.
William said: "I didn't want to graduate with just a degree, and no hands-on industry experience. Taking a placement with Morgan Stanley – one of the world's biggest banks – was a win-win situation; they allowed me to continue with my studies, while paying me a competitive salary.
"Morgan Stanley sent me on courses, in London, and New York, where I was learning from the best. That kind of experience is invaluable. I was 22, in New York, and being taught by the best – what's not to like?"
"The transferable skills I learned at UWS set me on a new career course."
William Taylor
After graduation, William decided to stay with Morgan Stanley, now one of the biggest tech employers in Scotland. Now, William is using the coding skills he learned at UWS, working on big data and cloud-based solutions to meet the bank's operational needs in terms of their regulatory requirements.
William said: "What I learned at UWS allowed me to work on interesting, global projects, and to try to solve key problems. The skills I have mean I can work anywhere in the world. My options are limitless."
To find out more about our about the University's BSc Computer Games Technology degree click here or for more information on any of our other undergraduate options visit undergraduate page.