University of the West of Scotland (UWS) has launched the UK's first Summer STEM Academy in partnership with the Royal Society of Chemistry, which brings together academics, secondary school pupils and student primary teachers from more than 11 different Scottish local authorities to take part in a jam-packed two-day STEM (science, technology, engineering and mathematics) training event.  
Hosted at UWS' Paisley campus on the 10th and 11th of July, the fully-booked programme aims to give student primary teachers and secondary school pupils the opportunity to learn from STEM academics and industry specialists to develop their own projects which they can deliver to primary school children.
Speaking at the event is Paisley-born Scottish inventor and UWS honorary graduate, James Goodfellow OBE, who in 1966 patented the first ATM machine and created the personal identification number (PIN).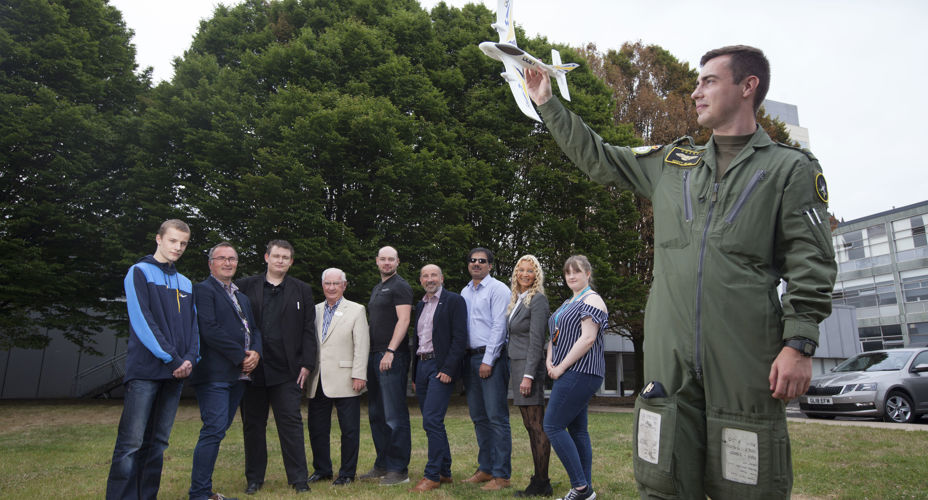 Following the two-day programme, the secondary school pupils will also be equipped to run STEM activities within their own schools, and will be eligible to be put forward for a newly-created UWS Scotland 'PRIDE' Award (Personal Recognition in Development of Academic and Community Engagement), which recognizes the work they've carried out to promote STEM in their local communities.
The initiative, which was developed by academics within UWS' School of Education, is a training model which other organisations within the higher education sector across the UK are now looking to replicate.   
Also in attendance and presenting at the event is the winning team from this year's UWS Mission Discovery programme, which saw around 200 pupils and students take part in a week-long STEM event at the Paisley campus, competing for the opportunity to have their science experiments sent to space and tested by astronauts on the International Space Station.
"The UWS Summer STEM Academy is further evidence of the University's commitment to encouraging the training, promotion and adoption of STEM subjects at all levels, from primary, right through to higher education and beyond. The initiative's aim is to raise the aspirations of pupils to consider STEM subjects, and to widen the access they have to higher education, highlighting that university can be accessible to all.
UWS Principal Prof Craig Mahoney
Professor Craig Mahoney, Principal and Vice-Chancellor of UWS, added: "The Summer STEM Academy is an exciting and unique opportunity for a mix of students from all stages of education to learn and share in their experiences of STEM together, listen to inspiring speakers such as James Goodfellow, and build vital skills and connections that will greatly benefit them later in life. I'm really proud of the University for hosting such a forward-thinking event, creating a first for the UK, and a model which can now be adapted to allow more organisations within higher education to offer such a beneficial training programme."
Stephen Scholes, Acting Deputy Head Teacher at Auchenharvie Academy, said: "The UWS Summer STEM Academy is an exciting and truly collaborative initiative between schools, university staff, students and industry partners which will support our learners to deepen their understanding of STEM subjects and to return with the skills and confidence to be STEM ambassadors in the school and wider community.
"The STEM Academy model allows for all involved to become increasingly confident in the STEM arena, beginning a chain reaction that will see STEM education flourish in and beyond schools. For Auchenharvie Academy pupils to be part of this from the beginning is both exciting and important, as we recognise that STEM education fosters the skills of problem solving and creativity that are vital for our young people in our fast-paced and ever-changing world."
Stuart Naismith, Primary School Teacher at Greenhill Primary School in North Lanarkshire, said: "The UWS Summer STEM Academy will bring huge benefits to the student primary teachers in attendance, and will provide them with a deeper insight into using STEM activities in the classroom, and how to contextualise learning with the many career opportunities STEM presents.
"In my experience, my confidence in STEM grew through working in partnership with university lecturers, just as the students have been able to during this event.
"STEM is an area that student teachers often don't feel as comfortable engaging with, but the STEM Academy will provide students with not only the knowledge and context, but also contacts they can use if they need help developing STEM in their own classrooms."
The UWS Summer STEM Academy is hosted in partnership with University of St Andrews, The University of Edinburgh, F1 in Schools, Denford, Royal Society of Chemistry, Science@Cwaben, Data Harvest, Timstar, The Solar Spark, Highland Council and Balnain Primary School.