Teachers across Scotland will be given the opportunity to learn more about the Holocaust thanks to new funding for Vision Schools Scotland, the organisation set up by UWS in partnership with the Holocaust Educational Trust to promote excellence in teaching the Holocaust in schools. 
The funding, which was granted by The Gordon Cook Foundation and the Association of Jewish Refugees, will help Vision Schools Scotland develop its accreditation process and the continued professional development (CPD) courses it offers teachers in primary and secondary schools across the country.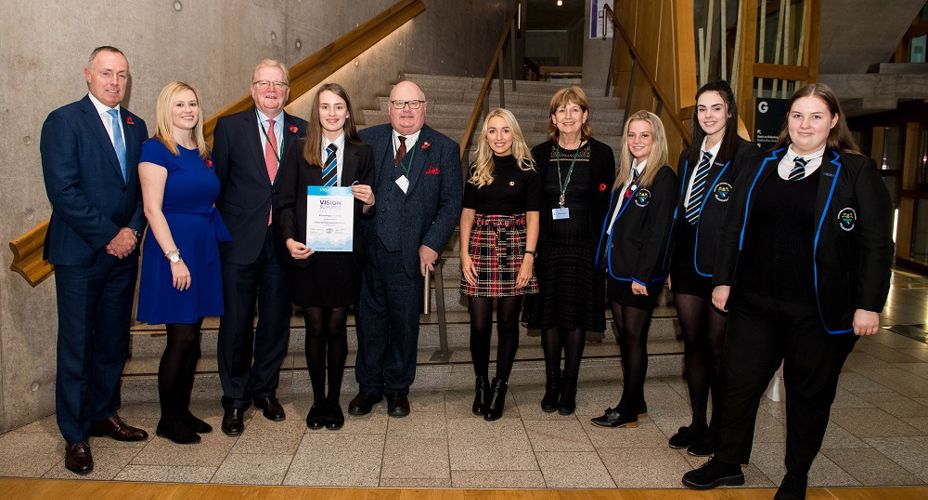 Vision Schools Scotland was first established in 2017 to create a schools' network of good practice in Holocaust education. It acknowledges schools who embed Holocaust education in their school and who can demonstrate how Holocaust education contributes to responsible citizenship in their school.
Dr Paula Cowan, Reader in Education at the University of the West of Scotland and Director of Vision Schools Scotland, said: "We want to support every school applying to our programme and develop our network of teachers who can share good practice with their peers. Since our launch in 2017, five secondary and two primary schools have received the Vision Schools Scotland Award, which recognises excellence in Holocaust teaching. Teacher evaluation of our programme demonstrates that Vision Schools Scotland is making a valuable contribution to both their own and their colleagues' reflective practice.
"We look forward to working with these schools, as well as new schools who want to become a Vision School, and to working more closely with our partners, The Holocaust Educational Trust and our funders to the engagement of greater numbers of teachers in high quality CPD in Holocaust education."
Dr Paula Cowan, Reader in Education at UWS and Director of Vision Schools Scotland
Karen Pollock MBE, Chief Executive of the Holocaust Educational Trust, said: "Vision Schools Scotland has been working effectively with schools and teachers to promote excellence in Holocaust teaching. This funding means that their work can expand further in the coming years and we look forward to continuing to work in partnership with them on this."
Jim Anderson, Trustee of the Gordon Cook Foundation, said: "The Gordon Cook Foundation is looking forward to working with Vision Schools Scotland to raise awareness of the Holocaust in schools across Scotland. We believe the mission of Vision Schools is an important one in today's society."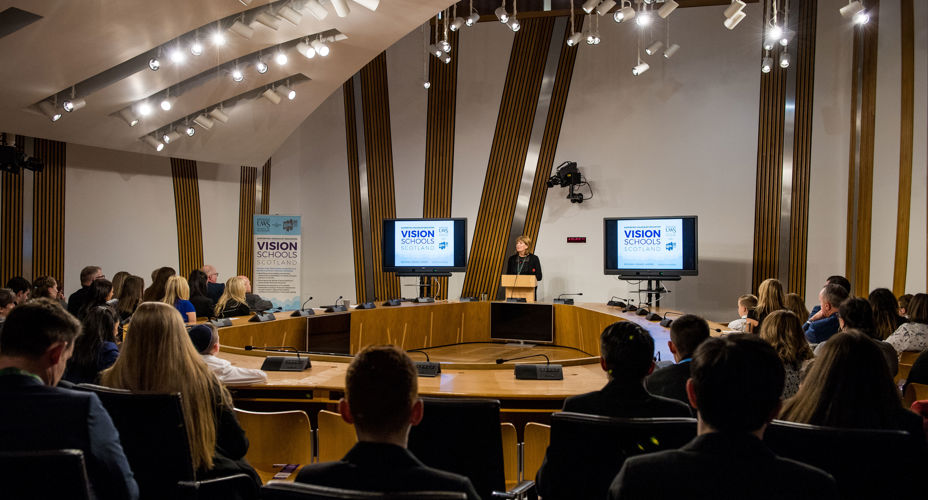 Michael Newman, Chief Executive of the Association of Jewish Refugees, said: "The most important step we can take to ensure that the Holocaust is taught successfully in schools is to provide opportunities for continuing professional development for teachers. The Association of Jewish Refugees (AJR) is pleased to support the ground-breaking Vision Schools Scotland programme to create a network of expert practitioners across Scotland."
Further information on Vision Schools Scotland can be found on the Vision Schools Scotland website, and the Vision Schools blog.