Students and staff from UWS were given the opportunity to sharpen their digital skills alongside experts from Google as part of an exciting new training initiative rolled out by the University.
Over 340 members of staff and MA and BA students in UWS' Music, Commercial Music and Journalism courses got involved in a range of workshops which took place in February as part of Google's 'Digital Garage' training programmes.
Held at the University's Ayr campus, attendees of the interactive sessions learned how to craft digital marketing strategies, build a personal brand online, write for social media and how to use the internet to boost their businesses and careers.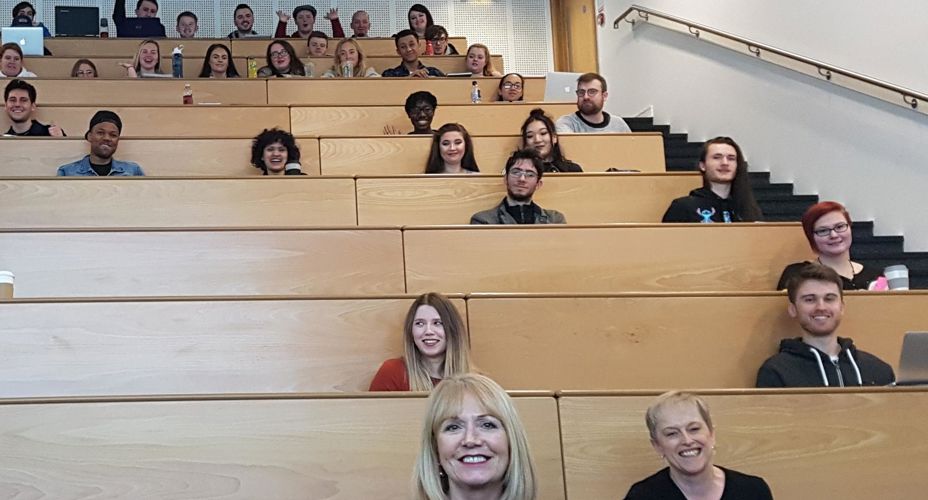 Clare Duffin, Lecturer in Commercial Music at UWS, said: "The Google Digital Garage sessions were a fantastic opportunity for staff and students to hone their expertise at a time when digital literacy is more important than ever. In a world where technology and connectivity is ever-increasing, learning important digital skills in an engaging way and delivered by experts from a blue-chip company such as Google is hugely advantageous."
Florian Gruber, MSc BSc (Marie Curie PhD Fellow at University of the West of Scotland) attended the event. He said: "Globalisation makes the world move faster therefore it is crucial to expand personal horizons and develop a good level of multi-disciplinary knowledge and expertise to keep up with the pace of change."
"As a scientist with industrial career aspirations, the Google Digital Garage Sessions provided me with fantastic insight into digital marketing. I am thoroughly looking forward to taking part in similar workshops in the future."
Florian Gruber, Marie Curie PhD Fellow, UWS