UWS is to provide 95 Graduate Apprenticeships, the university's biggest ever offering, as part of its partnership with Skills Development Scotland (SDS).
This positive development comes as Scotland focuses on the important role of apprentices during Scottish Apprenticeship Week 2019 (4 to 8 March).
Four types of Graduate Apprenticeships will commence in September 2019 in Business Management, IT: Software Development, Engineering Design & Manufacture and Civil Engineering and will be delivered by UWS' School of Business & Enterprise and School of Computing, Engineering & Physical Sciences.
This is the third consecutive year that UWS will run Graduate Apprenticeships which have been developed by SDS in partnership with employers, universities, colleges and professional bodies to create stronger links between education and industry, upskilling the workforce of the future. The growth of Graduate Apprenticeships supports the Scottish Government's ambition to create 30,000 apprenticeship jobs a year by 2020.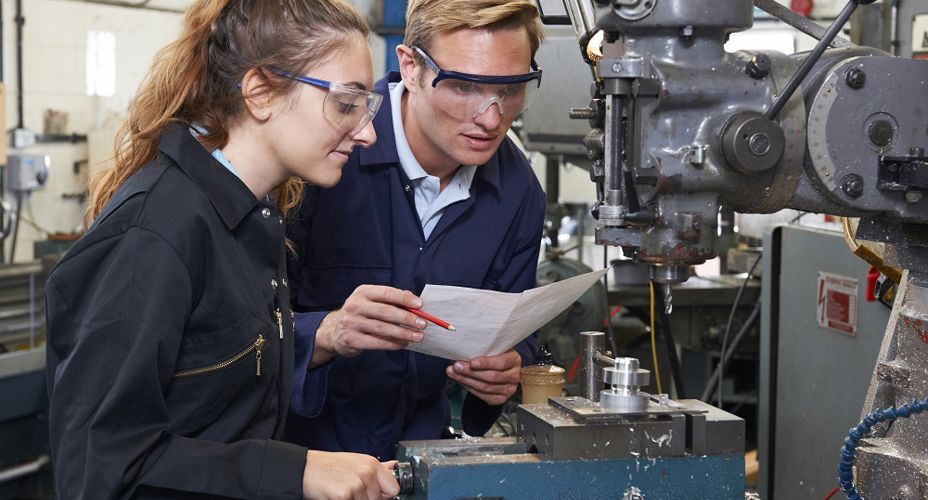 UWS works closely with SDS to ensure the delivery of Graduate Apprenticeships, which offer students the chance to work with leading employers whilst studying for their Honours Degree, combining academic learning with professional practice in the workplace. November 2018 saw UWS graduate, Kade McArthur, become the first Graduate Apprentice to gain a university honours degree in Scotland, completing his BSc Hons IT: Software Development with first-class honours whilst working with South Ayrshire Council.
With three out of four employers in Scotland reporting critical skill shortages affecting productivity and growth, Graduate Apprenticeships have never been more vital. Added to that, employers have the flexibility to customise the Graduate Apprentice's learning to best fit their business needs, contributing to productivity at a much earlier stage.
Professor Craig Mahoney, Principal and Vice-Chancellor of UWS, said: "Thanks to our close links with industry we understand the challenges faced by businesses to attract and retain talent and we work hard to ensure our students are equipped with both the qualifications and practical skills necessary to have a real and immediate impact within the world of work."
"Our students have access to cutting-edge technology, great learning facilities and academic staff who are taking part in leading research, providing them with an excellent foundation on which to build. By incorporating work-based learning through Graduate Apprenticeships, our graduates enter the workplace equipped with a whole host of vital skills to enhance their career development."
UWS Principal Prof Craig Mahoney
"It is therefore fantastic to be in a position to once again deliver Graduate Apprenticeships across a number of disciplines."
Skills Development Scotland, Director of Service Design and Innovation, Jonathan Clark, said: "The success and growth of Graduate Apprenticeships demonstrates that they are supporting employers to upskill their workforce and giving individuals more opportunities to learn and develop their career whilst in employment.
"Universities and colleges across the country are widening their choice of Graduate Apprenticeships and Skills Development Scotland will continue to develop subjects that focus on a range of sectors where there is a need for highly skilled jobs."
Newsprinters (Eurocentral) Ltd currently has two employees undertaking a Graduate Apprenticeship in Engineering Design & Manufacture at UWS. Offering the apprenticeships is already realising benefits for both the business and their employees and demonstrates the company's commitment to investing in developing its workforce.
Willie Ogilvie, Assistant Technical Manager at Newsprinters (Eurocentral) Ltd said: "I know how difficult it can be to fit in study time around working a shift pattern so this route is ideal. The Graduate Apprenticeship programme at UWS allows the flexibility of studying on your days off, with the company supporting some work-based modules during working hours. I would recommend other businesses to participate in Graduate Apprenticeships through the university."