Recent UWS graduates are reaping rewards from the hands-on, industry-relevant nature of the University's degrees in computing, engineering and physical sciences.
UWS offers a distinctive range of career-focused and vocationally-relevant programmes in computing, engineering and physical sciences giving graduates a competitive edge as they embark on their chosen career paths.
With over 100 years' experience in training engineers, the University's engineering courses are designed to take into account and anticipate industry needs. The engineering courses are aligned to industry, professional bodies and other institutions ensuring it is an excellent springboard for students.
UWS graduate Jack Sloss (25) benefited from undertaking the University's BSc Civil Engineering course, landing a post at SYSTRA Ltd, one of the top transport planning companies in the UK.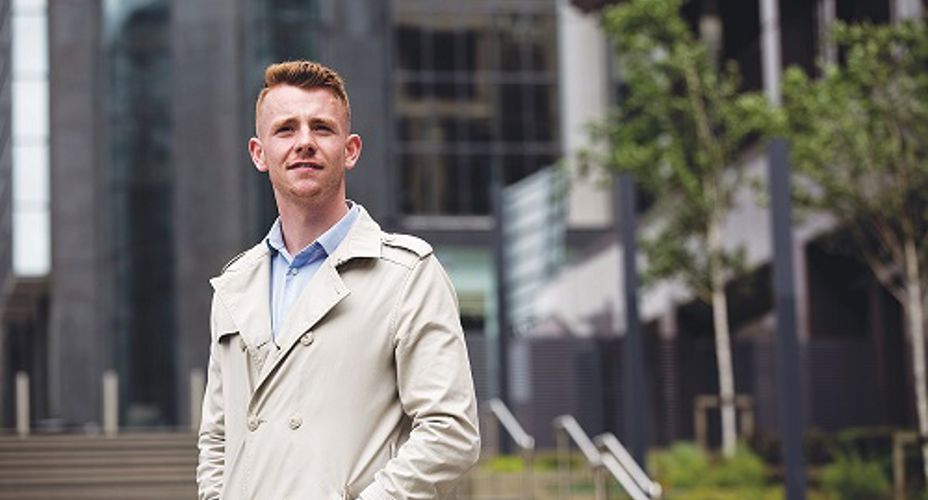 After completing an HND in Civil Engineering, Jack chose UWS to study for his Honours degree singling out the unique 'sandwich' nature of the UWS course – which allowed him to both work and study – as the deciding factor.
Jack, who graduated UWS in 2017, said: "Over the four years, I got the chance to work for 36 weeks within the industry, while also getting paid. The insights, mentoring and advice I got from those already working on major projects was invaluable, and helped inform my coursework and final year dissertation."
Jack, is now using the skills he learned to help model and test designs for footbridges, carry out infrastructure inspection work ahead of the installation of new wind farms, and has even helped with the design work on a new café.
He said: "During my course, I worked with Glasgow-based JMP Consultants and when they were taken over by SYSTRA, they kept me on."
"The experience I'd gained during my placement – learning how to use their computer programmes and software systems – meant I could start working on projects right away. Not only did the work experience count for course credits, I was paid, and I was offered a job as soon as I graduated."
Jack Sloss, UWS Civil Engineering graduate
As computing and technology are ever-evolving, UWS' Computing courses are agile to give students a platform to launch or progress their career in this industry. The University offers access to high-quality computing and state-of-the-art software systems as well as tried and tested in-demand technologies such as Oracle, CIW, Adobe, CISCO, SAP and Microsoft.
BSc Computer Games Technology graduate William Taylor (24) is now a Technology Associate with banking giant Morgan Stanley and is using his coding skills to improve and streamline the bank's in-house and customer facing apps and online processes.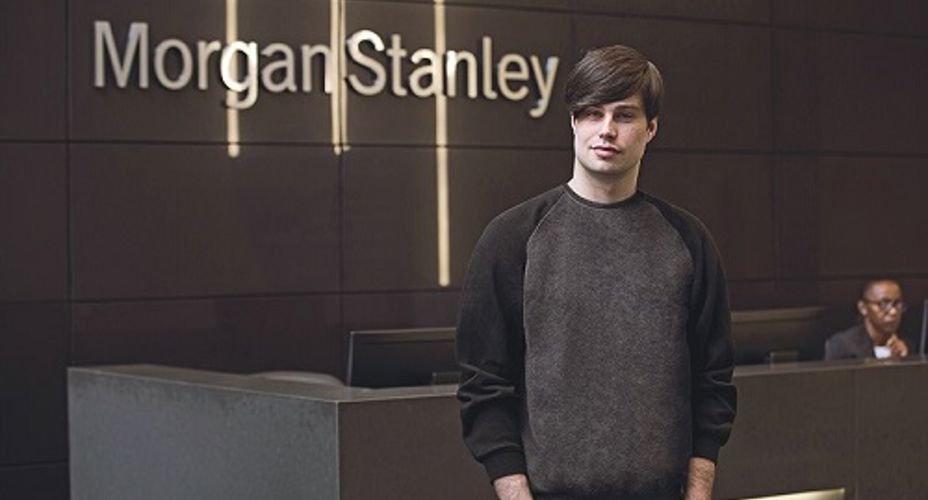 William, who graduated from UWS in 2017, said: "I was always a gamer, and then became fascinated with the technology that powered them. When it came to choosing a university, UWS had a great reputation for teaching and developing the key technologies that would make me employable in a variety of industries – and you'd be surprised at the crossover between gaming and business tech. The transferable skills I learned at UWS set me on a new career path."
Another bonus, for William, was the flexibility of his course, and UWS' encouragement to seek work placements while he was studying.
"I didn't want to graduate with just a degree, and no hands-on industry experience. Taking a placement with Morgan Stanley – one of the world's biggest banks – was a win-win situation; they allowed me to continue with my studies, while paying me a competitive salary."
William Taylor - UWS BSc Computer Games Technology graduate
"Morgan Stanley sent me on courses in London and New York where I was learning from the best. That kind of experience is invaluable. I was 22, in New York, and being taught by the best – what's not to like?"
After graduation, William decided to stay with Morgan Stanley, one of the biggest tech employers in Scotland. Now, William is using the coding skills he learned at UWS, working on big data and cloud-based solutions to meet the bank's operational needs and regulatory requirements.
William added: "What I learned at UWS allowed me to work on interesting, global projects to try to solve key problems. The skills I have mean I can work anywhere in the world.  My options are limitless."
Whilst the University's physical and chemical sciences programmes also have a strong industry focus and are designed around industry needs. UWS graduates can be found in leading positions in companies such as BAE Systems, Fujitsu, Motorola, Nikon, GSK, Sellafield Ltd and Scottish Biomedical.
UWS Chemistry graduate Andrew Fraser (30) works in medicinal chemistry at LGC-Link, researching cures for neglected diseases.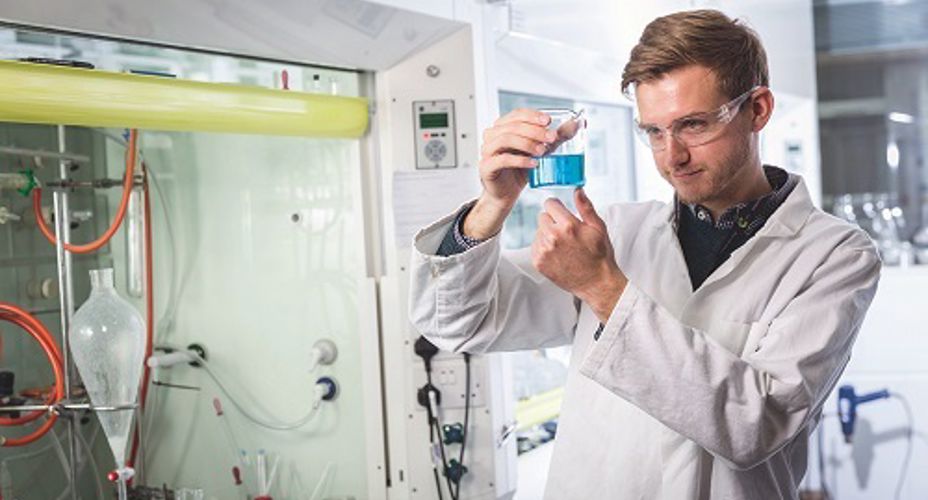 Andrew who also successfully completed a PhD at St Andrews University, said:
"The lecturers at UWS were really helpful and supportive. The core staff would bend over backwards to help you out."
"Some concepts in chemistry are difficult to get your head around, and sometimes it takes a one-to-one conversation to understand them. With small class sizes at UWS, it was always easy to talk to the lecturers - even during busy term time."
Andrew Fraser - UWS Chemistry graduate
Students are central to everything that UWS does and the School of Computing, Engineering and Physical Sciences courses are top-rated in Scotland for teaching quality and student experience.
UWS is top in the UK for overall student satisfaction for Civil Engineering and Aircraft Engineering in the National Student Survey 2018; top in Scotland for student satisfaction in Aeronautical and Manufacturing, Chemical, Civil and General Engineering in the Complete University Guide 2018; and number one in Scotland for student experience in the Computer Science category in the Times Good University Guide 2017.
To apply ahead of the UCAS deadline on Tuesday 15 January 2019, please visit www.ucas.com and use the UWS institution code U40. For more information on the University's computing, engineering and physical sciences courses visit www.uws.ac.uk/ug