University of the West of Scotland (UWS) has jumped eight places in The Guardian University Guide rankings for 2020, one of the most-trusted and independent rankings for UK universities.
UWS climbs to 106th from 114th in the UK out of 121 universities, with the rankings judged on a variety of measures including student satisfaction and career prospects. 
UWS ranks as one of the most notable climbers this year, and the improved performance was largely driven by satisfaction with feedback, improved continuation and graduate prospects.
Notably, the University's rankings by subject also increased - improving in 13 out of 24 subjects, with education becoming UWS' highest ranked subject, coming in first place overall in the UK, and civil engineering ranking third place.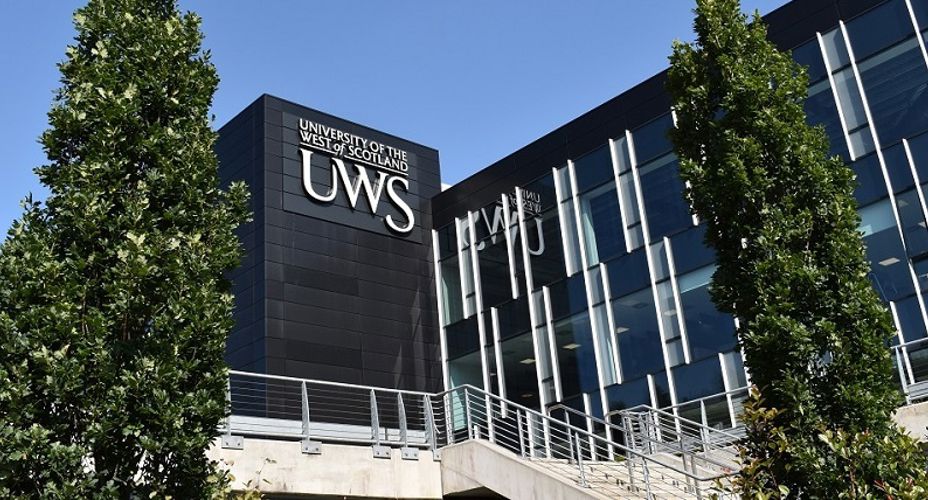 Professor Craig Mahoney, Principal and Vice-Chancellor at UWS, said: "The Guardian University Guide is widely recognised for being authoritative, independent and influential in deciding which university to attend or engage with."
"We've taken significant positive steps to act on valued feedback from students, as well as placing a priority on ensuring every student is supported to realise their full potential upon graduation - which has been displayed in the recent rankings and is fantastic recognition for the whole of the university."
"I'd like to take this opportunity to thank staff at UWS for their vital contribution in making the University the very best it can be, and for their part in the recognition we have received in these highly regarded UK-wide university rankings."
UWS Principal Prof Craig Mahoney
The percentage of students continuing their studies after their first year at UWS has significantly increased in recent years.
UWS has exceeded its target for positive student outcomes three years ahead of schedule with 85.7 per cent of graduates securing professional employment or further study in 2016/17 against a target of 85 per cent by 2019/20.
In April UWS became one of the top ten universities in the UK for knowledge transfer partnership activity – structured programmes with businesses which help inform meaningful research and create graduate employment opportunities.
The Guardian University Guide ranking comes off the back of UWS being acknowledged for having one of the most sustainable and inspiring higher education buildings in the UK at the Guardian's University Awards. The award recognised a £110m investment in the University's new Lanarkshire campus, which opened in summer 2018.