It was a day full of science and inspiration at UWS Paisley campus on Wednesday 13 February, as the Chief Scientific Adviser for Scotland visited to deliver a lecture and drop in on the Super Science Festival taking place at the University.
Professor Sheila Rowan MBE, who is also Director of the Institute for Gravitational Research at the University of Glasgow, spoke to an audience of around 170 students, staff and members of the public about championing the use of science to inform policy development and Scotland's world-leading science base.
Sheila's recent work was an integral part of one of the most significant scientific breakthroughs of the century, resulting in the announcement that gravitational waves had been detected in space. Sheila spoke about her experience and how she continues to champion the huge potential Scotland's science industry has to make a positive contribution to the country's economy, people and environment.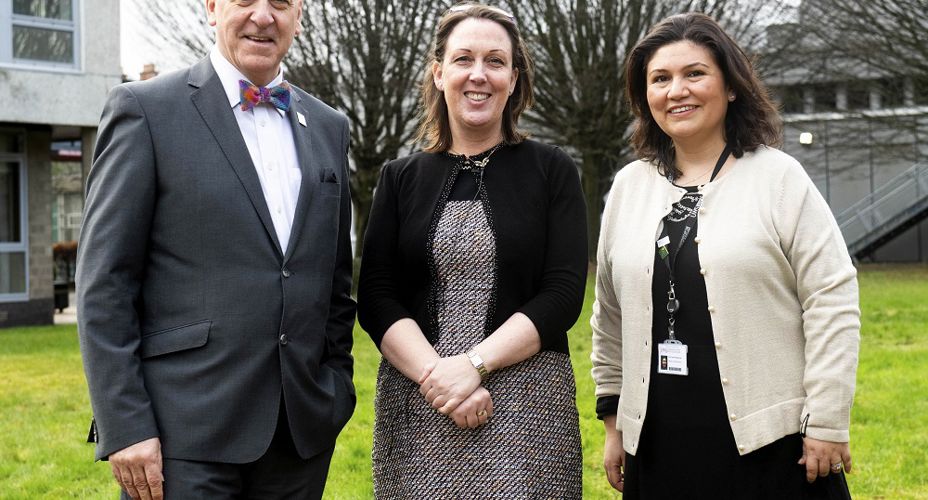 Her talk, part of a series of lectures sponsored by AKP Scotland, was the latest in the University's Inspiring Women Lecture Series, which was created by the University's Principal and Vice Chancellor, Professor Craig Mahoney, to provide a platform to inspire attendees to be bold, ambitious and break boundaries after listening to an exciting mix of speakers with a broad range of backgrounds.
Elsewhere on campus, the University welcomed school children and families to its Super Science Festival event, with input from Glasgow Science Centre, The R&A, The Engine Shed and Merck. Attendees had the chance to take part in a fun-filled programme of exhibits, workshops, experiments and games, including handling marine creatures to learn about the affects micro plastics can have in aquatic environments, having a shot on UWS' own flight simulator, viewing the parasite and amoeba world under a microscope, and learning about the magical properties of everyday liquids such as toothpaste.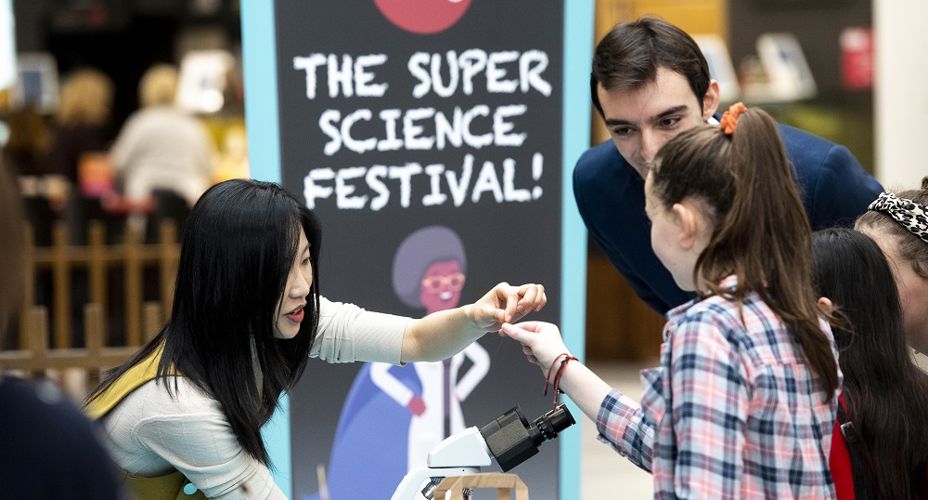 Professor Craig Mahoney, said: "The campus was filled with all things science yesterday as we greeted school pupils and families to our Super Science Festival and, of course, welcomed the Chief Scientific Adviser for Scotland to deliver an impactful talk as part of our Inspiring Women lecture series.
"Engaging people of all ages in conversations surrounding science is extremely important and yesterday's events highlighted our commitment to ensuring insights into STEM are accessible to all. The campus was bustling with amazing science experiments and workshops, and I'd like to thank all partners involved for offering such an exciting programme of events."
UWS Principal Prof Craig Mahoney