Actor James Cosmo MBE has received an Honorary Doctorate from UWS at its London Campus graduation ceremony held at St. Marylebone Parish Church.
The acclaimed Scottish actor has a huge range of film and television appearances to his name but is best known for roles in blockbusters Braveheart and Trainspotting as well as the hit television series Game of Thrones.
With a career spanning over 50 years, the 71 year old actor was awarded an MBE for services to drama in the New Year Honours list in 2017.
He has also been recognised with a BAFTA Scotland Award for Best Actor for his portrayal of Alfred in Donkeys in 2011, directed by Morag McKinnon, which also won the Scottish BAFTA for Best Film. He was named Best Actor in a British Feature Film for his performance in The Pyramid Texts at the Edinburgh International Film Festival in 2015.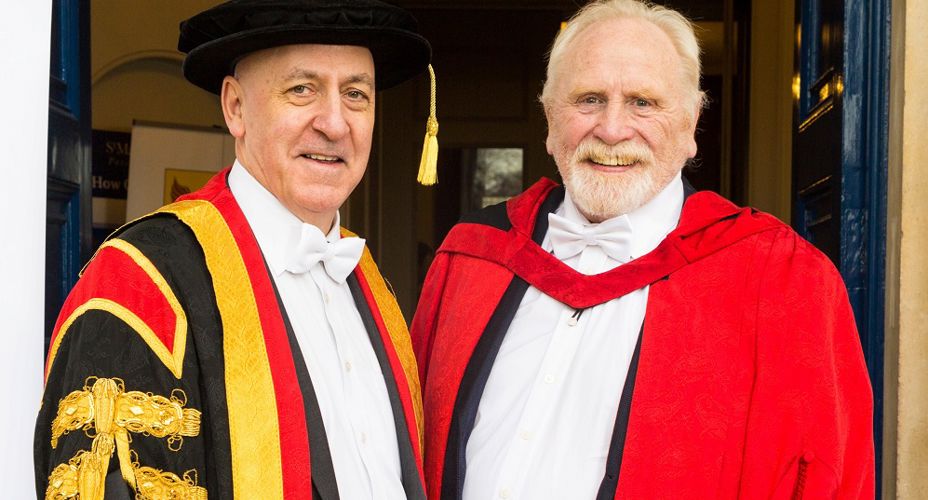 Commenting on his Honorary Doctorate from UWS, James Cosmo said: "I am thrilled to have received an Honorary Doctorate from the University of the West of Scotland."
"I feel proud and humbled to have been recognised in this way by an institution which offers so much to its students."
James Cosmo MBE
Professor Craig Mahoney, Principal and Vice Chancellor of UWS said: "It is a real privilege to have presented James Cosmo with an Honorary Doctorate. His back catalogue of films and television shows, as well as the industry recognition he has had to date speaks for itself. We are thrilled to be recognising James with this award, he is an inspiration to all our students but particularly those looking to follow their dreams in the world of performing arts."
James received his Honorary Doctorate at a ceremony alongside 140 graduates of UWS' School of Business and Enterprise.