UWS Commercial Music student Bethany Ferrie has used her time away from campus during lockdown productively – bagging a publishing contract with EMI Music.
Bethany, from Glasgow, has been working hard at home to launch her music career alongside her studies during the coronavirus pandemic – resulting in one of her songs being picked up by the music industry giants.
Third-year student Bethany explained: "I'd just released my single, Stayed, on 27 March as an artist myself, but I also used it for a uni project.
"We had to look at new and different ways of promoting ourselves, because we can't go out and gig and perform like we would normally. So I was sending it round to blogs and playlists, trying to get it out there."
Bethany came across a website, SYNCR, which matches songwriters, producers and musicians, giving her the chance to collaborate with artists and technicians around the world. She sent her track onto a producer, who was keen to do more with her.
"He sent me over some songs, some really basic tracks, and said to me to let him know if there was anything I could write on top of them," she explained. "There were about seven or eight tracks, and he told me to write what I wanted over them. I sent over a couple, he really liked one of them."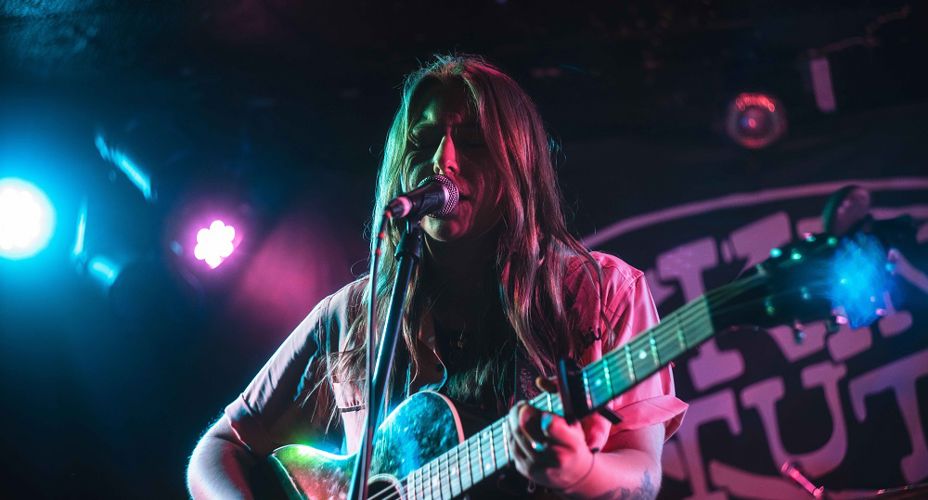 "He did all the instrumentation and all the background things – then he told me that EMI Publishing were interested in taking the song and using it in their repertoire. They took it – and I got a little bit of advance from them, and 25% of the royalties! It's my first professional job – and I did it all from home."
The professionally-accredited Commercial Music course at UWS is designed to give students the skills they need to thrive in the modern music industry. The course is constructed around key professional music skills, which allow students to select modules suited to their own interests and career aspirations – whether that's performance, production or business – whilst accessing industry-quality facilities.
Bethany, a self-taught guitarist who was shortlisted for BBC Radio Scotland's Singer-Songwriter Award last year, says that the course has given her the confidence to start promoting herself and her indie-pop inspired songs.
"The course has given me the chance to be the musician I want to be, but also taught me how to navigate the industry. It gives me the business knowledge and the recording side too. So I can now sit at home, record myself, and work with other people miles away – I can undertake opportunities like this. It's given me all the skills I need and helped me decide where I want to go."
Bethany Ferrie, UWS Commercial Music student
UWS was the first university in Scotland to switch to remote learning ahead of lockdown in March. Classes have moved online, with assignments being adapted to match the current climate.
Course leader Allan Dumbreck said: "We've been trying to encourage the students to engage in activity through the lockdown. The whole of the music industry is trying to do the same thing – we're all trying to find ways to progress without gigs and without performing live. A lot of the students have taken that to heart, and Beth's one of them.
"She has always had that ability to put herself forward. She's a great songwriter, a great performer, and a great ambassador for this course."