In another first for University of the West of Scotland (UWS), which is already a leading provider of Knowledge Transfer Partnerships (KTPs), the University is one of only two universities in the UK to be awarded one of the newly released Management KTPs (MKTPs) from Innovate UK (part of a £25m funding package from the Department for Business, Energy & Industrial Strategy).

The Management KTP programme is designed to introduce transformational change within organisations and enhance management capability by partnering them with the UK's world-class business schools.

UWS will work in partnership with Glasgow-based glass specialist, Inspiring Projects Involving Glass (IPIG) to deliver this new MKTP.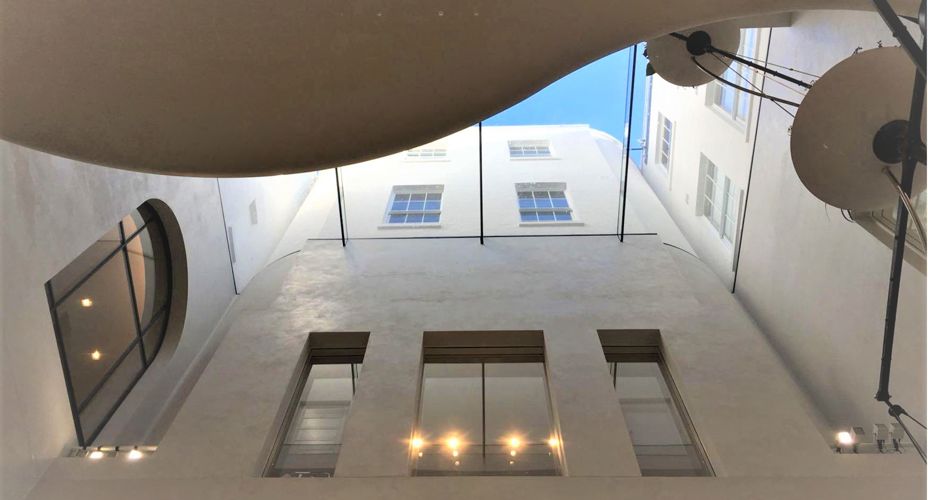 Jim B Johnston, a lecturer in the School of Business and Creative Industries and lead academic on this project, commented: "I welcome the new Management KTP funding and the UK Government's recognition of the need to support management teams in the UK to enhance business productivity."  

The objectives of the IPIG MKTP are to 'undertake a market led strategic change and business development project, underpinned by optimised business processes, management systems, customer-centric culture and strategic agility'.
"We are delighted to have received this funding award and I'm confident UWS will continue to leverage this funding on behalf of our business partners. IPIG's investment in UWS is greatly appreciated and their decision to select UWS is already bearing fruit after just a few months."
UWS KTP Manager, Stuart McKay
Alicia Greated, Chief Executive of the Knowledge Transfer Network, commented: "Embedding the best leadership and management models can hugely impact company performance and initiatives like the MKTP will enable companies to completely transform the way they work."
 
To find out more about MKTPs click here.