Award-winning composer, Patrick Doyle, has launched the University of the West of Scotland's Honorary Doctor masterclass series in an event at its Ayr campus.
Attendees listened and learned from the maestro himself, in the first of a series that will see UWS Honorary Doctors from the creative industries discussing their careers with David Scott, Arts Lead in the School of Business and Creative Industries.
Patrick Doyle, who received an Honorary Doctorate from UWS in 2018, graduated from the Royal Scottish Academy of Music and Drama in 1975 and has since scored over 55 international feature films, including blockbusters Harry Potter and The Goblet of Fire, Brave, Thor and Cinderella. He has also composed for theatre, radio and television and in 1989, won an Ivor Novello Award for his score for Kenneth Branagh's Henry V.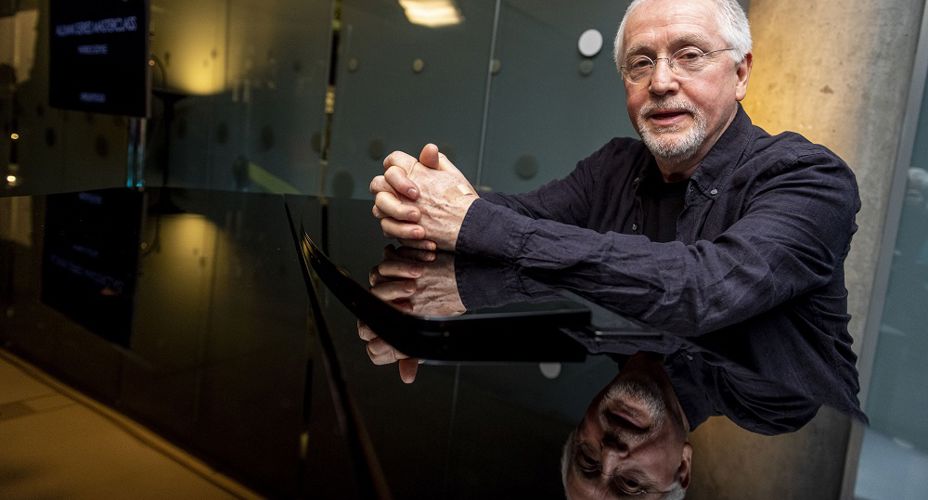 In 2001, Patrick was awarded a Fellowship of the Royal Scottish Academy of Music and Drama.
More recently, his Scottish Overture was given its first performance alongside the first live performance of his score for Brave with the BBC Scottish Symphony Orchestra for Celtic Connections 2019.
David Scott, Event Host and Arts Lead in the School of Business and Creative Industries, said:
"Patrick has a long, varied and highly successful career in the creative industries and it was a real honour to welcome him to our Ayr campus for the first in a series of Honorary Doctor masterclasses.
"Born and raised in Scotland, Patrick is an advocate for nurturing home-grown talent and is an inspiration for those wanting to break into the film industry. Often, the creative industries can seem out of reach to students, but Patrick did a great job of demystifying the industry and encouraging young people to explore opportunities, highlighting you don't have to be an actor to be involved in films."
Professor Craig Mahoney, Principal and Vice-Chancellor at UWS, said: "The first in a series of masterclasses designed to inspire those interested in the creative industries, it was fitting that one of Scotland's greatest contemporary composers launched the events.
"The film industry in Scotland continues to grow, with the likes of 'the Outlander effect' and the expansion of Wardpark Studios creating more opportunities than ever before, and Patrick's invaluable insight and expertise will no doubt encourage people to get involved in this burgeoning industry."