NEW MASTERS SET TO SCORE WITH COACHES
UWS has launched its new MSc in Sport Coaching, which aims to enhance the level of coaching practice across Scotland and beyond.
The postgraduate degree, which gets underway in September 2018 at the University's new £110 million Lanarkshire Campus, is primarily aimed at those who support athletes in sport and want to challenge and innovate their coaching practice. It draws on a range of disciplines including sport psychology, sport conditioning, and performance analysis. The new Masters will give those working in the coaching sector the opportunity to advance their practice through better understanding the science behind sport. Whether students coach children, elite youth performers or talented older athletes, the programme is designed to provide personalised support in the application of scientific principles to enhance their coaching practice.
This new course is particularly relevant, coming at a time when there is an increasing drive for professionalism in coaching and the establishment of a career pathway for coaches.
It is widely recognised that the drive for a world class sporting system in Scotland can be achieved by keeping coaches at the forefront of our sporting landscape. The new MSc in Sport Coaching supports national initiatives to enhance the training and education of the country's workforce of coaches.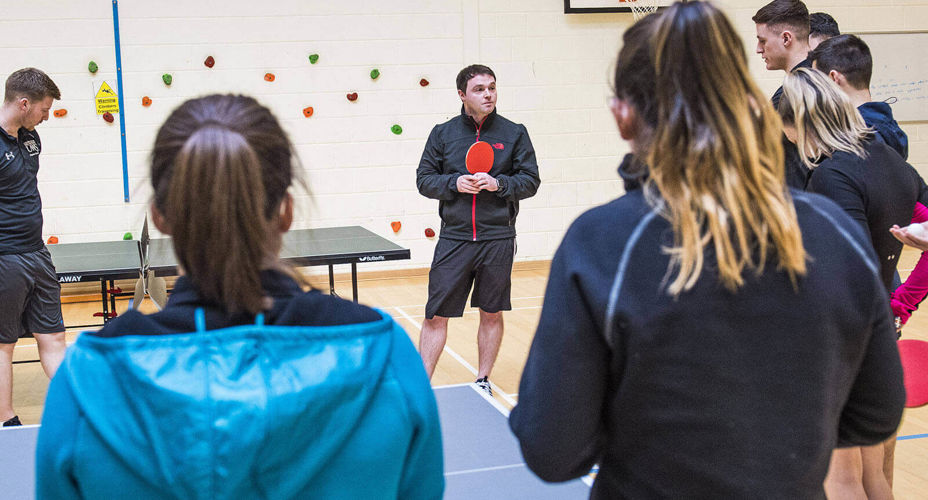 The Masters course is designed as a pathway for career development in the sports coaching profession. Students will be supported by experts with extensive experience in sports practice and research. They will study their own coaching and the coaching of others and be supported by a supervisor who specialises in an area of interest to them such as psychology, performance analysis, and conditioning. They will learn to apply investigative methods to their coaching to improve both their practice and in turn their athlete's performance.
Work-based learning is central to this new MSc programme. All activities and assessments draw upon students' experiences in the coaching environment. Students can benefit from working with one of UWS' sporting partners in professional or sub-elite level sport. There are opportunities to undertake continuous professional development (CPD) and work-based learning throughout the programme to enhance both coaching skills and employability.
MSc Sport Coaching Course Leader, Dr Hayley McEwan is a Sports psychologist and former Team GB triathlete. She has competed at European level and brings true track experience into the classroom.
Having that real-world insight allows me to bring my own experience into my teaching practice. It helps bring theory alive for students in the classroom as I have the perspective as an athlete, researcher and practitioner.
Dr Hayley McEwan, MSc Sports Coaching Course Leader
Commenting on the MSc, Dr McEwan added:
At the heart of this course, which has been developed in response to demand from the coaching sector, is a coach-centred approach to developing reflective, analytical and critical thinking skills to influence the potential of athletes.