University of the West of Scotland (UWS) hosted its flagship annual Learning, Teaching and Research Conference on 26th and 27th of June 2019, at which more than 200 delegates from UWS and across the UK and Europe listened to a wide range of speakers including David Price OBE and Dr Tahir Hanif, who discussed the connections between research and enterprise and learning and teaching.
The two-day event took place at UWS' award-winning Lanarkshire campus, which was formally opened earlier the same week by Rt Hon Nicola Sturgeon MSP, First Minister of Scotland, and included presentations from keynote speakers, masterclasses, student-led events, parallel sessions and a prizegiving to conclude the Conference.
Building on last year's successful event, which for the first-time combined learning, teaching and research in line with UWS' Corporate Strategy, the Conference focused on four key themes: assessment and feedback, digital learning, research-informed teaching and meeting the societal challenges of health, society and sustainability.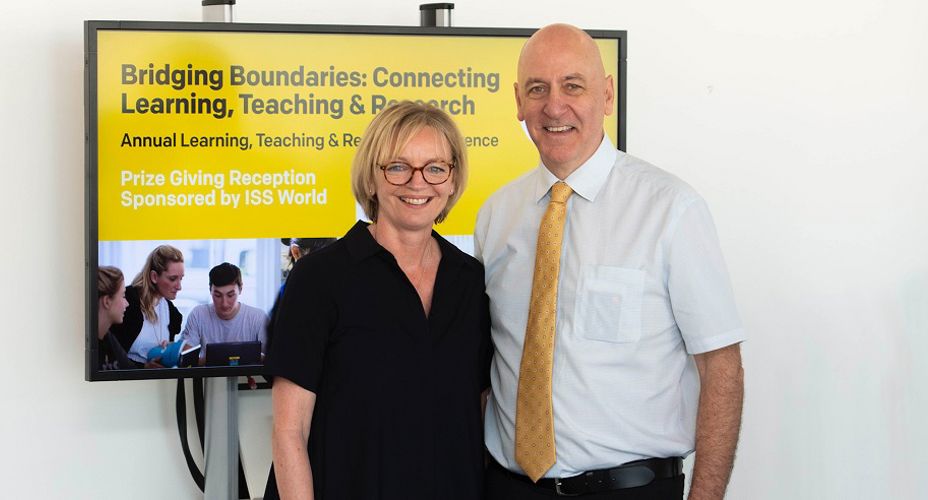 The event, sponsored by Space Solutions (Scotland) Ltd, also showcased some of the initiatives in teaching, learning and research carried out at the University, with the Conference organised by UWS' BA Events students as part of their coursework – a prime example of how UWS focuses on producing successful graduates with a range of value-added skills to transfer into the workplace.
David Price, an expert in organisational learning for a complex future, delivered an inspiring talk on the first day of the Conference, revealing some of the biggest challenges facing business, education and society. Dr Tahir Hanif, a project management consultant, lecture and trainer with over 30 years' professional experience, was the speaker on day two, and delivered an insightful talk, discussing how modern universities must capitalise on their internationally excellent, industry-centred R&D to enrich learning and personal development of students, preparing them to address the global challenges and societal needs of tomorrow.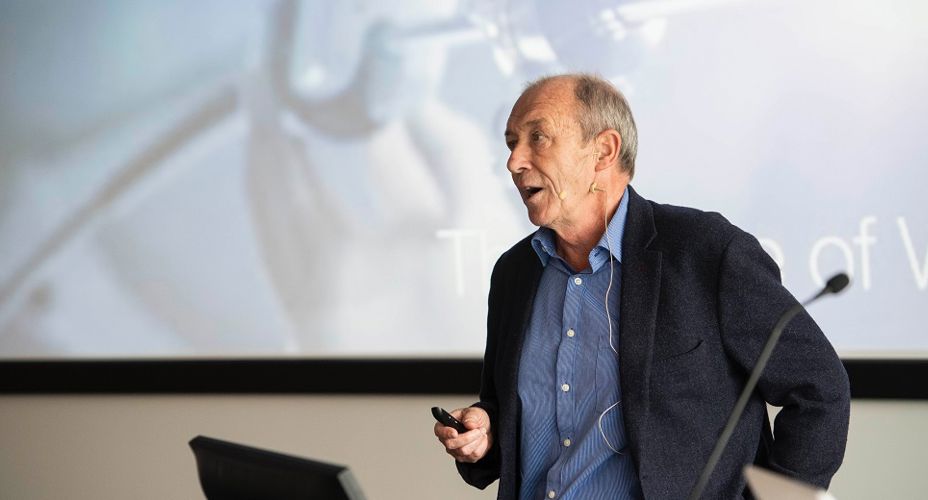 A range of prizes were also awarded at a ceremony sponsored by ISS World, with postgraduate student Guillermo Bardera winning the Three Minute Thesis competition and lecturer Dr Jonathan Cisco winning the staff prize for best presentation integrating research and learning. The staff and student co-presenter prize went to Dr Mhairi Alexander and Professor Kath Sloman with students Ashleigh Fair, Hadyn Murray and Heather Clements.
Dr Claire Carney, Associate Vice-Principal (Education) at UWS, and organiser of the event said: "The recent UWS Learning, Teaching and Research Conference was a resounding success, which saw delegates from across the higher education sector meet to listen to engaging talks from our amazing keynote speakers, as well as presentations from institutions across the UK and Europe and our own doctoral students, who are undertaking ground-breaking research in a wide range of subject areas. We'd like to thank everyone who joined us for the Conference and hope they enjoyed the thought-provoking sessions."
Professor Craig Mahoney, Principal and Vice-Chancellor at UWS, said: "It has been an inspiring couple of days at our Conference, for which our Lanarkshire campus has provided the ideal setting. I am delighted that we have been able to showcase the learning, teaching and research initiatives currently being used here at UWS, and also to give guests the opportunity to take on board the knowledge and viewpoints of subject experts."
"Learning, teaching and research is not only at the very heart of what we do here at UWS, but it's a core part of every business or enterprise spanning all sectors across the globe."
UWS Principal Prof Craig Mahoney
"I am proud that again this year, UWS has hosted such a fantastic and insightful Conference and I hope guests have left with plenty of food for thought."