A scholarship for budding songwriters sponsored by Scots music sensation Paolo Nutini is now open to applications.
The University of the West of Scotland's (UWS) Paolo Nutini Scholarship offers a fully funded place on the institution's acclaimed Masters in Music.
The scholarship will provide a promising songwriter with the funding of £5,500 towards tuition fees.
Paolo, an honorary doctor of UWS and Paisley native, established the scholarship to give the next generation of songwriting talent the opportunity to take their work to the next level.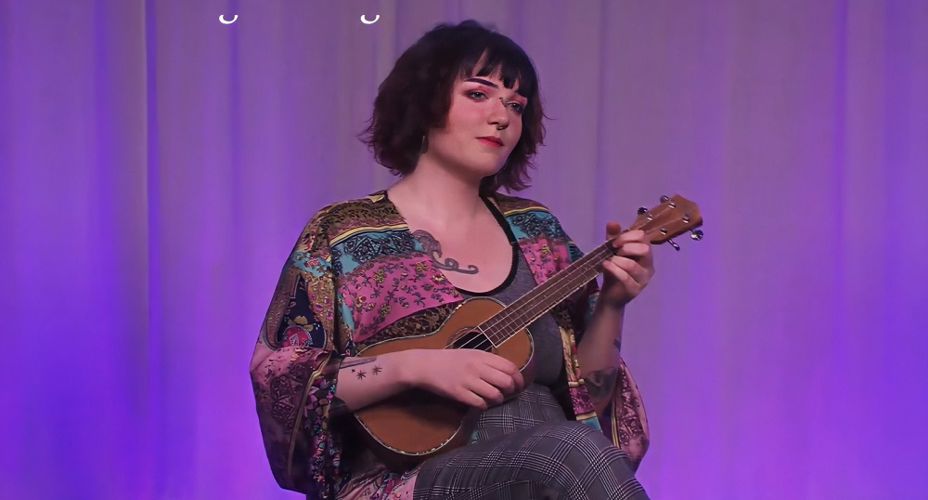 Rachel Jack was the original Paolo Nutini Scholar when the programme launched in 2018, and it's had a huge impact on her music career. She said: "The scholarship really developed my confidence as a songwriter and performer by opening me up to collaborators, mentors and peers that I continue to work with to this day.
"As a big fan of Paolo Nutini, it was a real honour to win the scholarship and it's a year that has had a lasting impact on me both personally and professionally."
This year's scholar, Alix Adair, says that the scholarship opened up many new opportunities. She said: "Having my studies funded meant I was able to invest in other projects, such as furthering my own visual-music content creation company, Ocular Sound, and accepting an internship with a music publishing company – a career path I hope to further explore alongside my own songwriting in the following years."
"Being this year's scholar has also been a huge confidence boost in my writing, and it has encouraged me to continue to experiment with sound, form and concept."
UWS Paolo Nutini scholar, Alix Adair
Now in its third year, the scholarship is open to all on the Masters programme intake for September 2020. Students on the programme have access to industry standard broadcasting and recording facilities, and are taught by academics including members of bands such as Love and Money, Deacon Blue and the Pearlfishers.
The Masters programme has four different pathways – Songwriting, Sound Production, Industries, and Music, for those with a broad interest in the creative, technical and industrial elements of music.
David Scott, Senior Lecturer and tutor on the MA in Music at UWS, said: "We're thrilled with the progress of the Paolo Nutini Scholarship and the huge impact it has already had on our students.
"Our Masters in Music is a vibrant, creative community of musicians, and the scholarship helps a talented songwriter to undertake studies with us at the University, regardless of financial background."
David Scott, Senior Lecturer, MA Music at UWS
"Paolo himself is a huge inspiration to young people in Paisley and beyond – an artist who is as committed to his community as he is to the craft of songwriting. We are opening the doors now to applications from worthy candidates and we're looking forward to a talent search like no other, assessing candidates on their experience or academic qualifications and their portfolio of work."
The Paolo Nutini Songwriting Scholarship is open to all successful applicants to the UWS Masters in Music, which is still accepting applications. Applicants for the course are automatically considered for the scholarship, but are encouraged to set out why they should be considered as the Paolo Nutini Scholar in their application. You can find out more about the course on the UWS website.