As part of a partnership between University of the West of Scotland and Siberian State Transport University (SSTU), Ten Russian students graduated from UWS at its ceremony at Paisley Abbey on Wednesday 4 July 2018.
University of the West of Scotland's popular MSc International Management programme is delivered at SSTU as part of a Transnational Education (TNE) agreement.  Many of those who successfully undertook this course are managers, sponsored and fully supported by Russian Railways.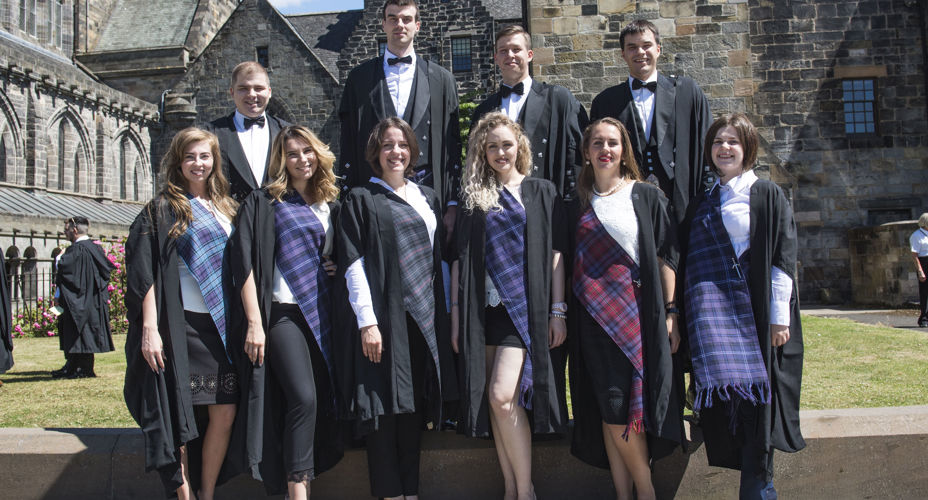 The International Management programme has been designed to build students' international management career and equip them with the theoretical knowledge and conceptual skills to work in environments requiring high levels of international managerial competence.
The programme, which is professionally accredited by the Chartered Institute of Management (CMI), develops global perspectives of business and management, informed by a sound understanding of the wider cultural and national contexts in which organisations exist.
"The University has had partnership links with SSTU for over eleven years and we are delighted to see our third cohort from SSTU to graduate with a Masters degree from UWS."
Ron Livingstone, Interim Dean of the School of Business & Enterprise