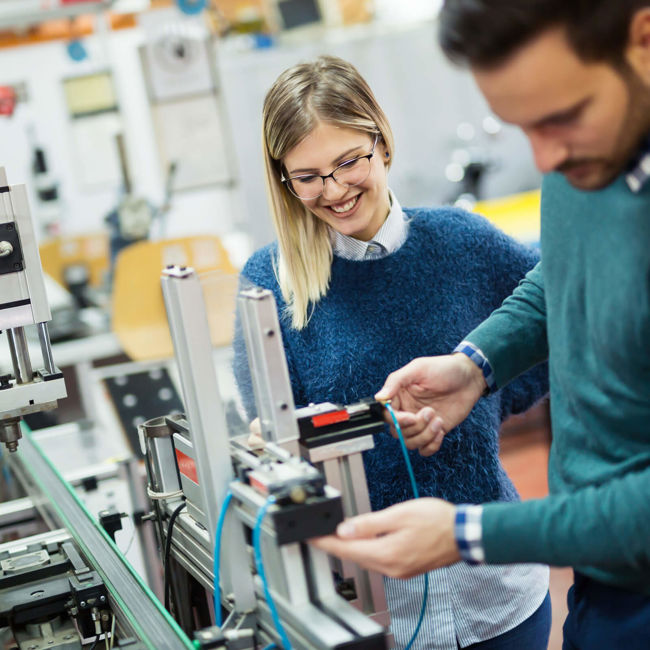 Two fantastic funding opportunities for students of engineering hoping to boost their education and skills at University of the West of Scotland (UWS) are now open to applications.
One successful applicant will receive a scholarship award of £5,000 Dr Les Hutchison Postgraduate Scholarship to support their studies this September, providing the opportunity to develop academically and personally while learning on one of UWS's leading postgraduate engineering programmes.
The scholarship is open to individuals who have held Scottish residency for more than three years and will be studying on one of the University's MSc engineering programmes commencing September 2021. The qualifying programmes are Chemical Engineering, Mechanical Engineering, Civil Engineering, Project Management and Quality Management.
Dr Michele Cano, Head of the Division of Engineering at UWS, said: "UWS is home to a diverse range of respected engineering courses, and our postgraduate programmes give engineers the chance to take their skills and knowledge to the next level."
"Students benefit from top quality teaching, industry-standard facilities and strong links to industry and professional bodies. The Dr Les Hutchison Postgraduate Scholarship will make all of this more accessible for one engineer looking to further their studies this year."
Dr Michele Cano, Head of the Division of Engineering, UWS
Professor Carl Schaschke, Dean of the School of Computing, Engineering and Physical Sciences, added: "The Dr Les Hutchison Postgraduate Scholarship is a tremendous opportunity for students at UWS to enhance their academic, career and personal ambitions to become engineering leaders of the future."
Also available is the Dr Les Hutchison Undergraduate Scholarship, which is a £2,000 grant awarded annually to a UWS student in the Honours year of their undergraduate degree in either Aircraft Engineering, Chemical Engineering, Civil Engineering or Mechanical Engineering. This is open to current UWS students.
To apply for the Postgraduate Scholarship, you must be accepted onto one of the qualifying courses. Find out more about how to apply.
To find out more about the University's postgraduate options visit www.uws.ac.uk/pg.