UWS Alumni Band Release Debut Album
Four-piece band Apples... I'm Home, which comprises University of the West of Scotland (UWS) graduates Abbie Sandison and Andy Thomas, are going to perform at the University's Paisley Campus (the Atrium) on Friday 18 August, 1pm to mark the launch of their debut album on iTunes.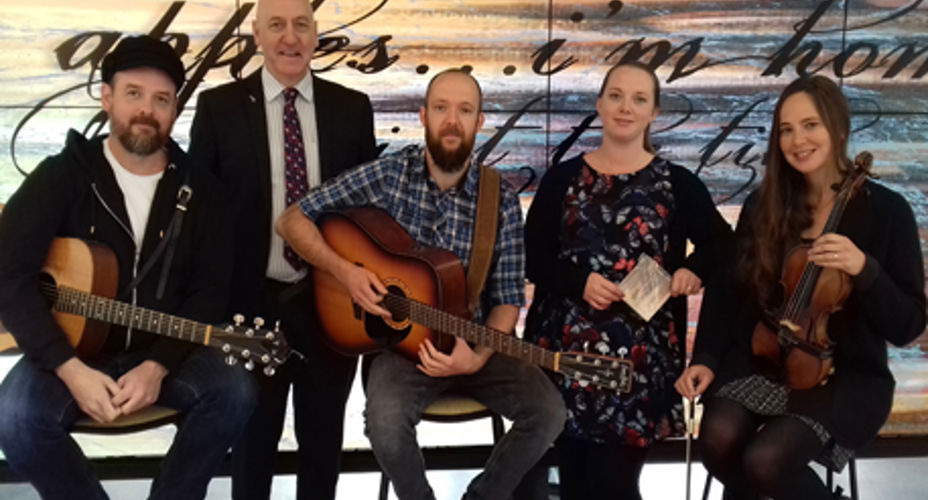 Once described as "The Mamas & The Papas meets Mumford & Sons", Apples... I'm Home are a pop/folk four-piece based in London. They began life in 2007 as a song-writing duo when Abbie and Andy were randomly placed together for a band and song-writing module as part of their degree programme in Commercial Music at UWS Ayr Campus. The pair enjoyed collaborating musically and continued to write songs together before forming the band.
Andy travelled up from Gloucestershire in the South West of England and Abbie came down from Moray on the North East coast of Scotland to study Commercial Music at UWS in 2005. The pair, who got married in August 2016, both graduated with honours degrees in 2009.
After moving to Glasgow, and then London, the duo expanded to a four-piece band, and have been performing their music across the London folk scene, whilst working on their album in the studio. 
UWS is where it all began for us as a band, it's where we met and started writing music together. We've got so many happy memories of our time there and we can't wait to be back to celebrate 10 years of the band and the release of our debut album.
Abbie Sandison, Apples... I'm Home
The band are celebrating the release of their debut album "Against the Tide" on Friday 18 August, with a live-streamed performance at Paisley Campus, before continuing with their UK dates performing at The Box in Glasgow on Friday night.
To listen to some of their music visit https://soundcloud.com/apples-im-home