UWS and Ayr Rugby Club have signed a unique partnership which has been backed by rugby royalty at its launch.
To mark the launch, which was formally announced at the club's annual charity 'Long Lunch' at Ayr Racecourse, former British & Irish Lions captains Gavin Hastings and Brian O'Driscoll and former Scotland captain Andy Nicol were in attendance to throw their weight behind this exciting strategic partnership, the only one of its kind across the West of Scotland.
The announcement comes hot on the heels of Ayr Rugby's tremendous 2018/19 season which saw the club take home the double – sealing their fifth Tennent's Premiership League win and becoming Scottish Cup Champions for the fourth time.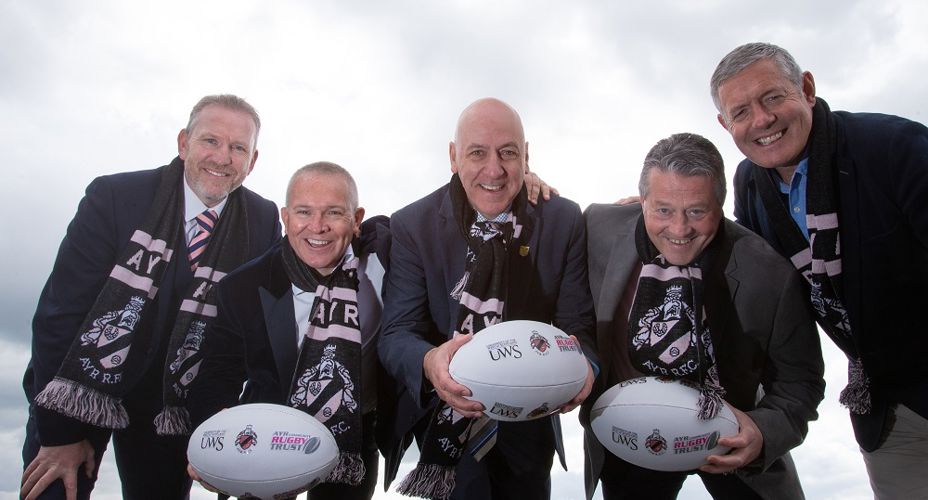 The ambitious collaboration between UWS, Ayr Rugby and the Ayr Community Rugby Trust sees the club further strengthen its relationship with the university enabling both parties to focus resources across a number of high priority areas including education, research, squad development, coaching and community inclusion.
The partnership is a real coup for the university, which has a campus in Ayr, as the club is a major player in the Scottish rugby scene having developed a number of individuals who have gone on to become Scotland internationals including Finn Russell, Ali Price, Gordon Reid, Mark Bennett, Pat MacArthur and Scotland 7s players including Robbie Fergusson (captain) and Gavin Lowe, among others.
Last May, it was announced Ayr Rugby had been selected to represent the West of Scotland in Scottish Rugby's new Super 6 tournament which will kick-off next season. The new league is designed to bridge the gap between the amateur and professional game, acting as a player and coaching pathway to Scotland's two professional clubs, Glasgow Warriors and Edinburgh as well as encouraging the six selected clubs to develop their community profiles and secure partnerships with tertiary education providers across Scotland.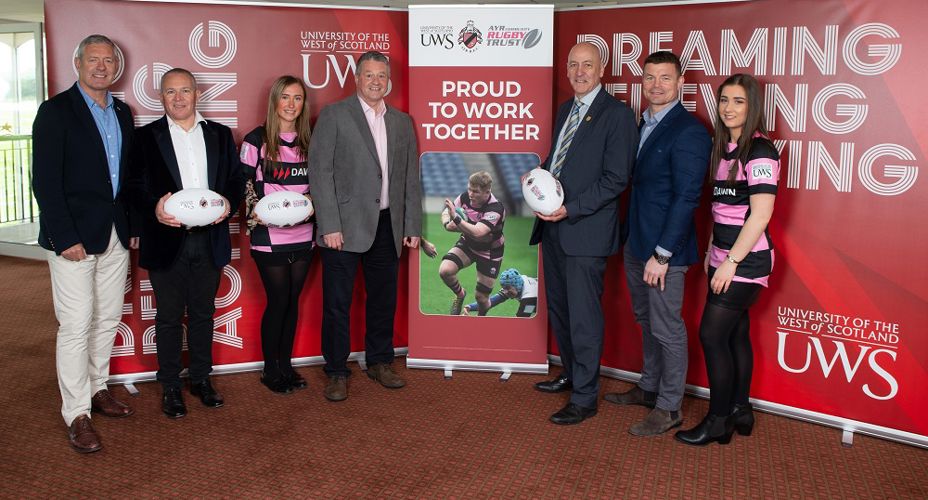 As part of the partnership, four UWS students will benefit from newly created undergraduate internships giving them the opportunity to work closely with Ayr Rugby across a number of areas including strength and conditioning, performance analysis and marketing and promotion. These unique internships will form part of the students' degree programmes at UWS and will allow them to gain experience at all levels within a competitive club, as well as supporting Ayr Rugby in key areas.
The club is also keen to develop learning modules with UWS for youth rugby, adult rugby and Super Six players across a variety of areas including mental health, adopting a growth mind-set and social media training, as well as more classic sporting topics such as nutrition and strength and conditioning.
Ayr Rugby will also benefit from access to UWS' cutting-edge facilities including its Biomechanics Lab and high-spec Environmental Chamber at its Lanarkshire Campus. Added to this, the club will tap into research and expertise from UWS academics in the fields of Sport Coaching & Development and Sport & Exercise Science.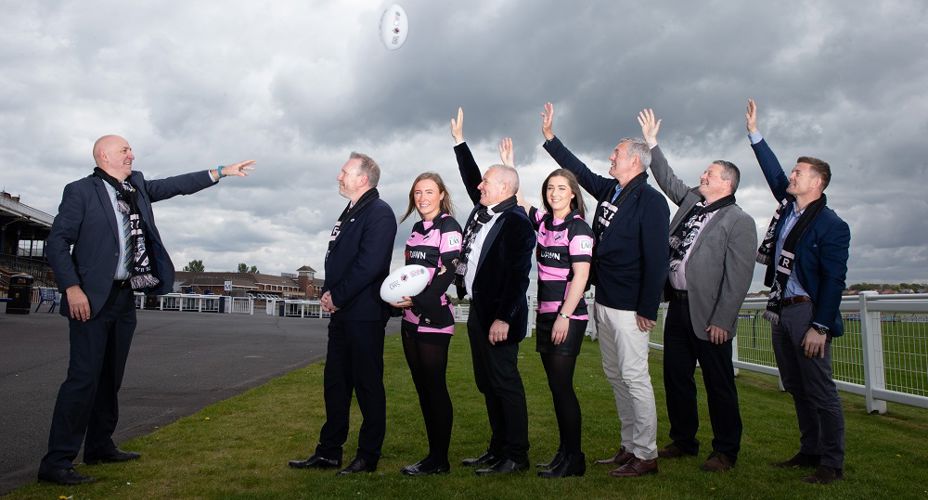 This new partnership is expected to attract interest from current and prospective UWS students who will have the opportunity to try out for Ayr Rugby squads, as well as opportunities for students to volunteer in a number of capacities including refereeing. Whilst the strong links between the club and university will support rugby players of all ages to enter higher education by providing a clear academic pathway.
On hand to launch the collaboration alongside the rugby stars were UWS Principal and Vice-Chancellor Professor Craig Mahoney, Ayr Rugby Club President Billy McHarg and Paul Davidson, Chairman of Ayr Community Rugby Trust. Joining them were two of the four UWS students who will benefit from the newly created internships, third year Sport & Exercise Science students Keira Lindsay and Mairead Slevin.
Professor Craig Mahoney, Principal and Vice Chancellor, UWS said: "We are delighted to be able to announce our partnership with Ayr Rugby.  This is an excellent fit for us as sport plays a key role at UWS and is proven to be extremely beneficial to the physical and psychological health and wellbeing of students.  To be able to work closely with one of Scotland's top rugby clubs is truly exciting.
"The expertise of our academics, combined with access to our fantastic facilities, will ensure Ayr Rugby coaches and players are able to further maximise their already stellar coaching, training and development. Whilst the newly created internships will give selected students the chance to make a real and tangible difference to a highly successful rugby club."
UWS Principal Prof Craig Mahoney
Billy McHarg, Ayr Rugby Club President said: "This is a real honour for Ayr Rugby to be working in partnership with UWS. As Super 6 is a new and exciting competition with the aim of improving playing, coaching and refereeing standards, we see UWS as a perfect partner to work with, so we can learn, improve and take the whole club and surrounding areas to the next level. With UWS being located in the centre of town, there is a real opportunity for Ayr Rugby and the Trust to build on our community work and improve the way we contribute towards health, education and employment through rugby for the whole community. These are very exciting times for Ayr Rugby and with outstanding partners like UWS, who knows what the future holds." 
Scottish Rugby's Sean Lineen, who is leading the on-field delivery of Super 6 said: "This is a significant new strategic partnership which will benefit both Ayr and UWS through shared knowledge and opportunities. One of the ambitions of Super 6 is to encourage the clubs involved to develop mutual partnerships with tertiary education and this agreement between Ayr and UWS is a great example of how this new initiative can open doors and generate a range of business opportunities."
This latest announcement reinforces UWS' commitment to sport and wellbeing as highlighted at the start of the 2018/19 academic year which saw the university roll out free gym memberships to all students across UWS-operated fitness facilities in a sector-leading development.