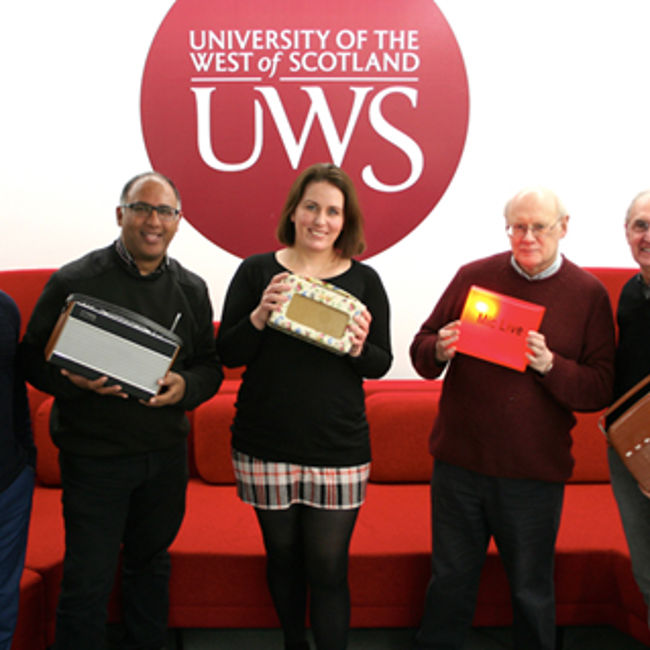 Paisley is back on the airwaves
Paisley FM, which will be based at University of the West of Scotland's Paisley Campus, has been awarded a community radio licence for the Paisley and Renfrewshire area by broadcasting regulator Ofcom.
There were two applicants for the FM licence with Paisley FM being successful. This will bring a service back to the town after an absence of over a decade.
Paisley FM plans to take to the FM airwaves from the summer of 2018, as a legacy of the Paisley 2021 City of Culture bid and - thanks to the support of University of the West of Scotland – will be based within the University's campus in the town, with plans for state-of-the-art studio facilities accessible to the local community.
The licence bid, which was also supported by local politicians, Renfrewshire Council, the church and Paisley artists was submitted in July 2017, with a final decision by Ofcom made today
Paisley FM director Bob McWilliam said:
"This is a really exciting day for Paisley and Renfrewshire and for radio listeners. Our proposal to Ofcom – which will now become a reality – was always about creating a distinctive station for the people of Paisley and Renfrewshire, made by the people of Paisley and Renfrewshire. We can't wait to get started."
Annie McGuire UWS lecturer in the School of Media, Culture & Society and a director of Paisley FM, said:
"It has been 15 years since Paisley had its own radio station, broadcasting from the town. Over the last few years the area has definitely found its voice again, particularly around the 2021 process. We're excited at the prospect of hearing the people of Renfrewshire on the radio again, as well as providing opportunities for UWS creative industries students to gain hands-on experience as part of their studies."
Those interested in getting involved with Paisley FM, either as programme makers or in other areas such as engineering, marketing or events, should keep an eye on the station website.
The aim is to recruit 30 volunteers from a range of backgrounds in the first year with training offered for those keen to take to the airwaves.