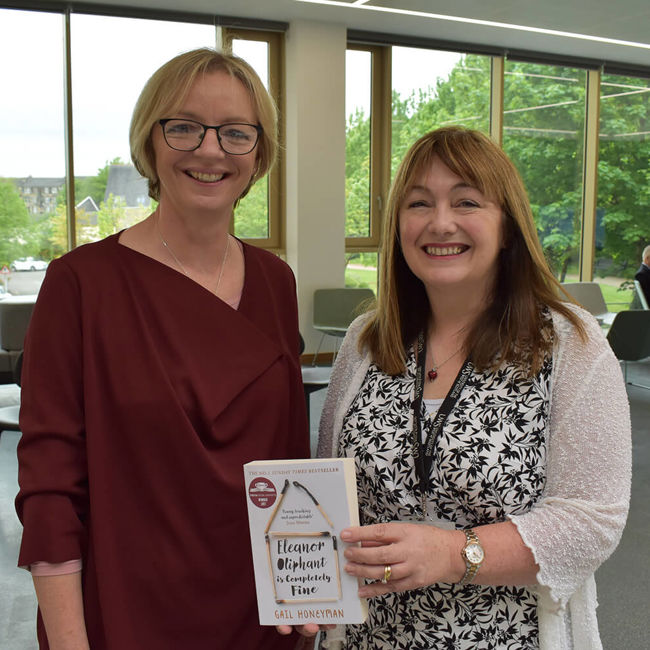 University of the West of Scotland is partnering with Kingston University in an exciting pilot which is designed to engage and welcome new students into the University community through the use of a shared reading experience. The project has been brought together by Dr Claire Carney (Associate Vice-Principal Education) and Jeanette Castle (Library Services Manager).
This innovative pilot project will utilise the shared reading of one book within a pre-arrival cohort of the University's School of Business & Enterprise BA Business students. The project involves partnership with the communities that students come from through branch and school libraries and includes collaborative working with Scottish Book Trust, West College Scotland, Renfrewshire Libraries, Renfrewshire Council School Libraries and East Renfrewshire Libraries.
We are delighted to have been awarded funding of £7,200 from the Scottish Library and Information Council Innovation and Development Fund, which is allowing us to deliver this pilot project.
You can find out more about the Kingston University Big Read project here.
Further details around the UWS pilot project will be shared over the coming months and will be available on the library webpages. More details are available from Jeanette Castle, Library Services Manager Jeanette.Castle@uws.ac.uk