In addition to being the anniversary of the founding of Paisley Technical School, 2017 also marks 25 years since the granting of university status as University of Paisley and 10 years since the University merged with the former Bell College to become University of the West of Scotland.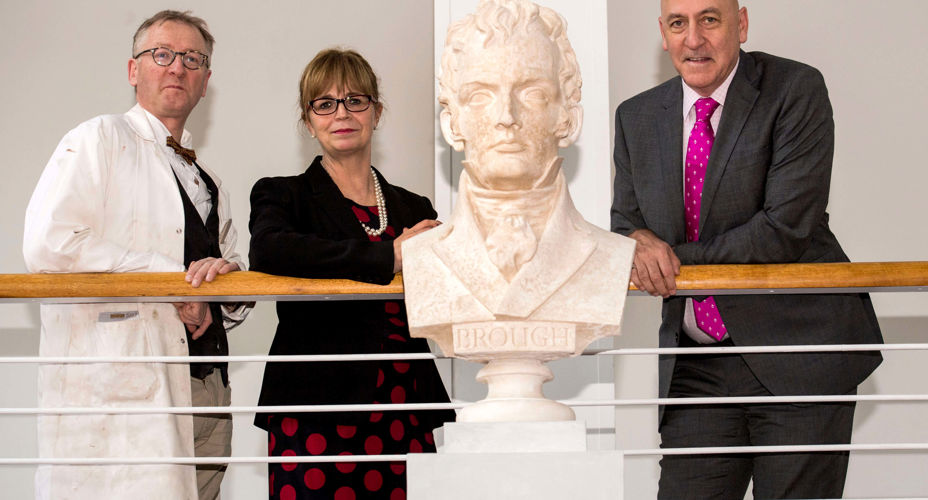 This event is just one of a series of events UWS is hosting this week as part of its anniversary celebrations. From Wednesday 11 October to Friday 13 October 2017 at its Paisley Campus the University is running events which celebrate sport, the arts, the University's students and its alumni.
The events, which are primarily aimed at the University's alumni, get underway with Celebrating Sport, the Inaugural Alumni vs Students Sports Day on Wednesday 11 October. This is followed on Thursday 12 October, with Celebrating Art which will give visitors the chance to undertake a studio tour and hear a talk by celebrated sculptor Sandy Stoddart.
Professor Craig Mahoney is hosting a round table discussion on 12 October. The event will see Professor Mahoney deliver a talk entitled "UWS Past, Present and Future" followed by round table discussions on critical questions facing UWS. Participants will get involved in discussions around expanding global experience for our students, future employability of our graduates, commercialisation of research and marketing & branding of UWS.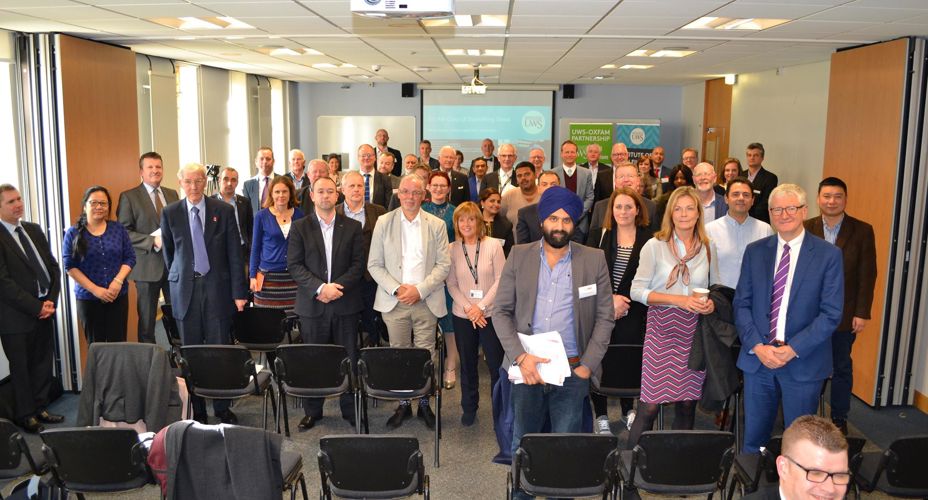 A special exhibition "Celebrating Our Heritage" will be on display at the newly renovated Smiley Rotunda on Thursday and Friday. Visitors will be able to view the evolution of the Paisley Campus including some archive footage of the Campus in the 1960s.
UWS's musical theatre students and alumni will be performing songs from hit musicals in their sold out musical revue "Thru the Decades" on Thursday 12 October on the Paisley Campus.
On Friday 13 October the event, Celebrating our Campuses, will provide an insight into the University's vision for its Paisley Campus and an overview of other exciting developments at the University's other campuses.
On Friday afternoon the University is also hosting an event entitled Celebrating our Alumni and Celebrating Our Students, which will feature a Q&A session with a panel of successful alumni and an opportunity to network and connect with students and graduates. Participants include Dr Akmal Khushi, Director of Glasgow-based outdoor clothing company Tresspass, Laura Casci, Delivery Manager at Certeco in Glasgow, Dr Mansoor Al-Jamri, Editor-in-Chief, Al-Wasat Newspaper in Bahrain, Ian Anderson, Technology Partner at PwC in London, and Eamon Hughes, Software Guru at Apple in the US.
Professor Craig Mahoney added:
"We are delighted by the response we have had to these events, which are an important part of our anniversary celebrations, with alumni from around the world set to attend. Events such as these give us a great opportunity to showcase our talent and provide opportunities for staff and students to engage with our alumni and key stakeholders and to forge new and exciting relationships."
The University, which has campuses in Ayr, Dumfries, Hamilton and Paisley, as well as a campus in London, occupies an integral position within Scotland's proud tradition of excellence in education. Offering career-focused and vocationally-relevant provision, UWS graduates are equipped with relevant skills to make an immediate contribution to industry, business, public and third-sector organisations.
For further information on any these events or the University's year of celebration website.