An award-winning graduate apprentice engineer has been playing his part in the fight against the coronavirus pandemic – by helping to produce ventilators saving lives nationwide.
Lanarkshire-based Aaron McMath is undertaking a Graduate Apprenticeship (GA) with Wishaw-based precision engineering firm Swissmatic, with the learning component provided by University of the West of Scotland (UWS).
Following the coronavirus outbreak, the UK Government invited firms to help with the production of ventilators, vital for the most seriously affected COVID-19 patients. Derbyshire-based Rolls-Royce stepped up to help with the production of 8,000 units, but struggled to find a company to help with the manufacture of two key parts.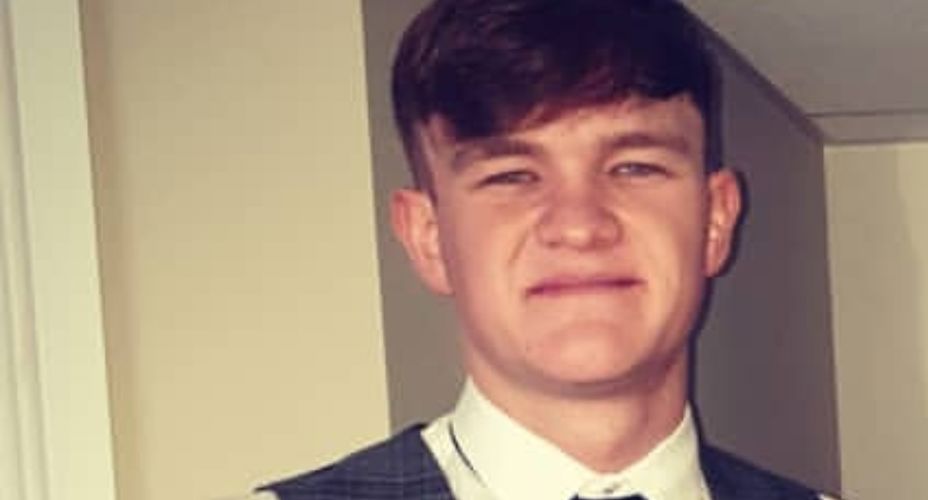 Following a referral from Star Micronics, Swissmatic offered to help with production.
Aaron explained: "We received the drawings on the Monday and we had 8,000 of both components ready for the Friday. It was a lot of pressure – especially when you know what these parts are going to go on to be used for. But it felt great when we got the job done."
Aaron's role involved working on the production of the parts, with colleagues in quality control and other members of the team pitching in to help too, to meet the deadline.
"It was good to be a part of it all. Rolls-Royce sent two emails thanking us, as well as a video with several members of the Rolls-Royce community and members of the NHS thanking us for what we'd done. Knowing that you're making a difference – it makes it all worth it."
UWS graduate apprentice Aaron McMath
The 23-year-old, from Newmains, has just finished the second year of his GA in Engineering: Design and Manufacture at UWS. The apprenticeship sees Aaron working full-time in his role as a CNC engineer, alongside one day a week of study at UWS's Paisley Campus.
This year, he won the prestigious Hammermen Award for Engineering Students and Apprentices, recognising him as one of the most promising young engineers attending university in the Glasgow area.
Having previously completed a Modern Apprenticeship with Swissmatic, the GA has given Aaron the chance to further develop his skills and experience.
Aaron said: "My manager and I were looking for ways to progress my education further. The Graduate Apprenticeship was a really good fit. 
"I want to keep pushing myself forward and keep picking up new knowledge. I've gained a better understanding of the theory behind my job, and seen how it applies to my work. I really enjoy it."
Graduate Apprenticeships have been developed by Skills Development Scotland in partnership with industry and further and higher education sectors.
Graduate Apprenticeships are a new way for individuals to get qualified up to Masters degree level whilst in paid employment.
They are designed by employers and offered in key sectors that need skilled employees.
Fiona Kennedy, Graduate Apprenticeship Manager at UWS, said: "Graduate Apprenticeships are a great way of combining hands-on learning with study, and our apprentices, like Aaron, really see the benefit."
"I'm really pleased to see that Aaron has been able to use his Graduate Apprenticeship to make a real difference in the nationwide fight against coronavirus, and I'm sure he'll use the skills and experience he's gained throughout his career."
Fiona Kennedy, Graduate Apprenticeship Manager at UWS