Members of the public are being given the unique opportunity to celebrate the 50th anniversary of the first manned moon landing with NASA astronaut, Dr Michael Foale at a special event hosted by UWS this summer.
Through a sector-leading partnership with the International Space School Education Trust (ISSET), UWS will be opening the doors of its Paisley and Ayr campuses in June to members of the public to attend the free events.
Attendees will also have the opportunity to view a UWS student showcase prior to the public lecture delivered by the NASA astronaut, who is the most experienced British-born astronaut in the history of human spaceflight.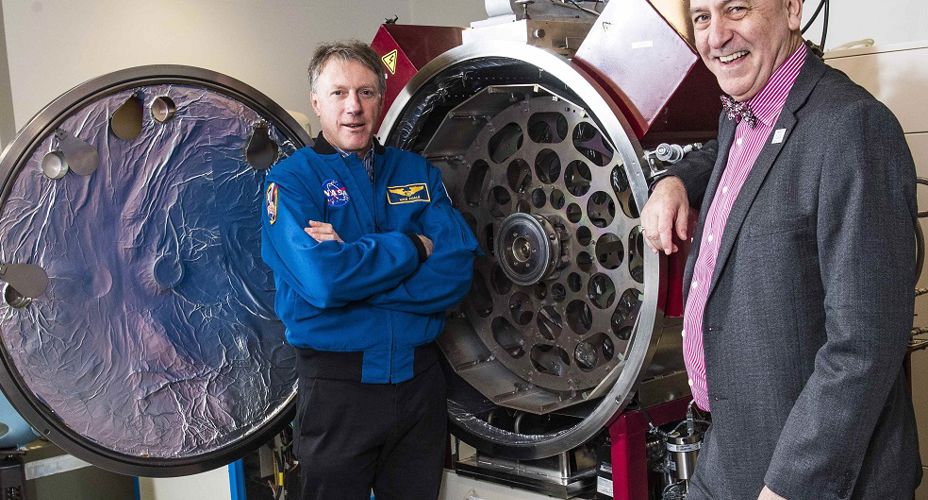 Dr Michael Foale has flown into space on six missions and was Commander of the International Space Station. He brought the Hubble Space Telescope back to life and played an integral role in saving the Russian 'Mir' Space Station following the only known collision in outer space. During the public lecture, he will talk about these experiences and share his stories at the special event.
Professor Craig Mahoney, Principal & Vice-Chancellor of UWS, said: "We are proud to be able to offer members of the public the opportunity to celebrate 50 years since the first-ever manned moon landing at our University campuses, and listen to engaging lectures from an experienced NASA astronaut.
"Astronauts have literally looked at the world in a different way, and so for attendees to have the chance to listen to their insights, knowledge and outlook on life is extremely beneficial and a once-in-a-lifetime opportunity."
UWS Principal Prof Craig Mahoney
"In 2018, UWS launched a sector-leading partnership with the International Space Station Trust (ISSET). The collaboration is already delivering significant benefits to our students, local schools, businesses and the wider community, including the chance for school pupils to have their experiments and research projects tested in outer space.
"The events in June are further evidence of the positive impact this forward-thinking partnership is having, especially as it encourages the wider public to engage with the University and take part in exciting initiatives such as this one."
The events take place at the University's Paisley campus on Monday 3rd June and at Ayr campus on Thursday 6th June from 6.30pm to 8pm. There are currently free tickets available to the public on a first come, first served basis. To register and for more information about the event, visit the Eventbrite page here.