UWS is leading the way in supporting the evolving integrated health and social care sector with recent graduates already reaping the benefits in their career progression.   
A passion for helping young people find their own voice saw David Brady quit his Business
Analyst job to return to full-time education to study UWS's BA Integrated Health and Social Care programme at the University's Paisley Campus.
David, 38, had spent many years working in banking IT before a volunteer role working with young disabled footballers made him re-evaluate his career and life goals.
He says: "I'd gone straight from school into the bank, without really thinking about it. Volunteering with local disabled children changed my outlook, and, eventually, my life."
From the football club, David started volunteering with a local ADHD support group, before deciding that he wanted to study for a recognised Health and Social Care qualification.
After starting on an HNC course, it was a visit from UWS lecturers that spurred David on to study for the BA Integrated Health and Social Care Honours degree.
"The blended learning nature of the course at UWS allowed me to continue working while I studied."
UWS graduate David Brady
David's passion for volunteering saw him land a full-time job even before he graduated, working with young people at the Renfrewshire Carers Centre.
David says: "I run the Young Adult Carers project, helping young adult carers to move ahead in their lives. Many of these young people have spent years helping to look after parents or family members with health, drug or alcohol, or mental health problems.
"We offer the young adult carers one-to-one support, drop-in sessions, and help with school or college problems. We also try to give them something to look forward to, organising group nights, outings and training."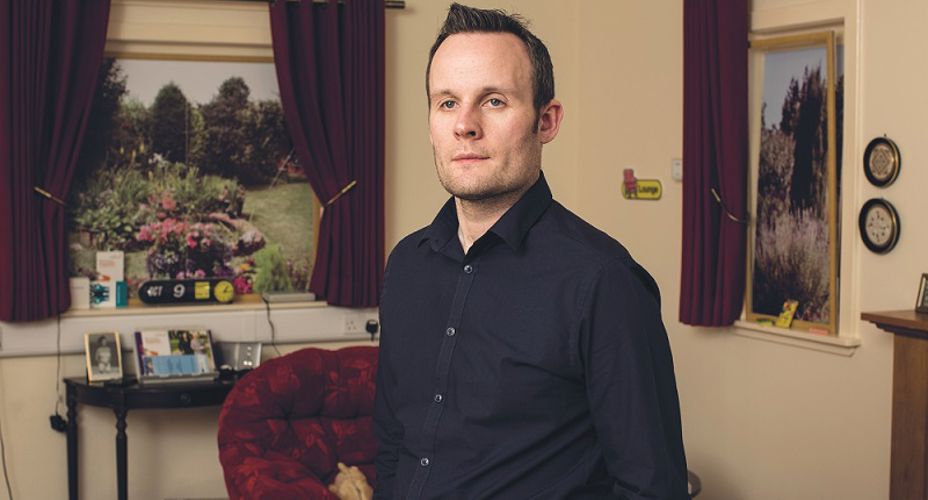 David has also now become a board member of the Health and Social Care Alliance Scotland Academy Board. The ALLIANCE is the national third sector intermediary for a range of health and social care organisations.
He says: "At times the work can be really challenging; we are always looking for funding to support our services, but I love my job, and can see myself staying in the care sector for the rest of my life."
UWS's courses in Integrated Health and Social Care and Integrated Health and Social Care with Administration provide advanced entry to Year 2 with the option of full-time study over two years or part-time study over four.  They are designed to provide an academic pathway for staff working or aspiring to work within the health and social care sector across the statutory, private, third and voluntary sectors.
To apply for these courses before the UCAS deadline of Tuesday 15th January 2019, for a September 2019 start, visit www.ucas.com using the UWS institution code U40 and the individual programme UCAS codes of L430 for BA Integrated Health and Social Care or L431 for BA Integrated Health and Social Care with Administration.
For more information on these programmes or any of UWS's undergraduate options visit www.uws.ac.uk/ug