UWS recently hosted the fourth Annual Centre for African Research on Enterprise and Economic Development (CAREED) Conference within the School for Business and Enterprise.
The conference, which was held at Paisley Campus at the end of August, saw over 70 delegates in attendance from a range of African countries as well as those based within the UK.
With a key focus on overcoming the challenges encountered in enterprise and economic development in Africa, the programme saw over 45 papers presented across four major themes: African Enterprise; African Economic Development Issues; Governance and Institutions; and Logistics and Supply Chain.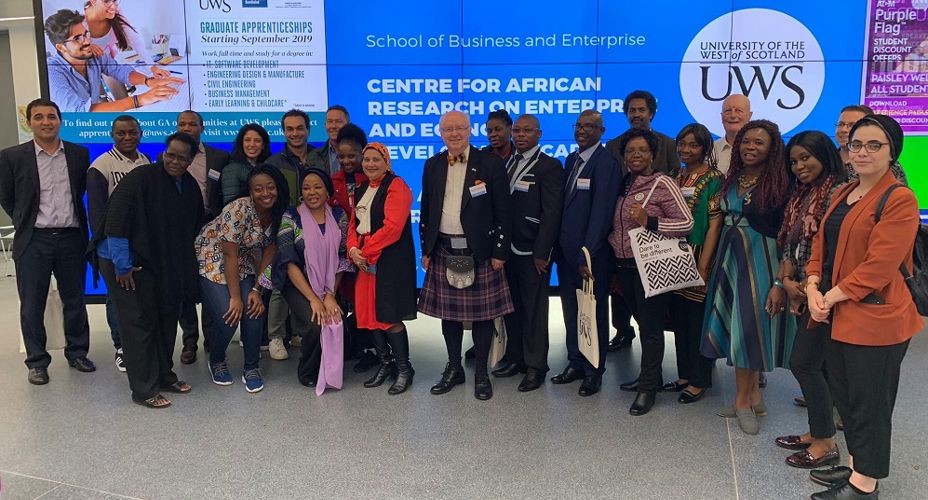 The programme also included the annual 'Africa Debate' where attendees were involved in an interactive discussion surrounding the key challenges and opportunities facing African economic development in the years to come, and a workshop which focused on the role of diaspora and NGO organisations in Africa's economic development, with contributions from practitioner organisations based in Scotland.
Two keynote speakers were welcomed within this year's programme. Professor Jacinta Nwachuku of the University of Central Lancashire gave this year's keynote address on 'Building Sustainable Social Enterprises: The Challenges and Opportunities Faced by Women Entrepreneurs in Rural Areas in South Eastern Nigeria'. Professor Norris F. Kreuger of Entrepreneurship Northwest, Idaho, was the conference's second keynote speaker addressing the topic of 'Growing Healthy Entrepreneurial Ecosystems'.
"This year's annual CAREED conference attracted a broad range of delegates and academics, providing great contribution to the interactive activities throughout the two-day event. I'd like to thank everyone involved in ensuring the event was a great success."
CAREED Director Prof John Struthers