Renowned journalist and author Kirsty Wark will be the guest speaker at the latest UWS Inspiring Women event as part of Paisley Book Festival.
A recipient of a UWS Honorary Doctorate, broadcaster turned best-selling author Kirsty will appear in conversation with award-winning journalist Ruth Wishart. The two will discuss Kirsty's new novel, the House at the Loch, as well as her impressive career spanning more than 25 years.
The event will take place at UWS' Students' Union, Storie Street, on Saturday 22 February at 2pm.
The event is part of the inaugural Paisley Book Festival, which runs in venues across the town from 20 to 29 February. An impressive range of events and activities for all ages, based on the theme of Radical Voices and Rebel Stories, will take place across Paisley.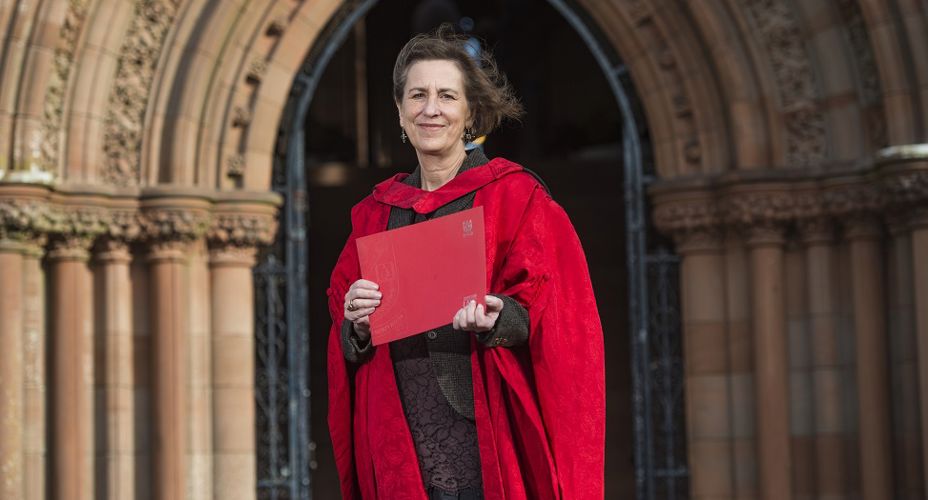 The UWS Inspiring Women Lecture Series was created six years ago to give a platform for women to share their experiences and inspire attendees to be bold, ambitious and break boundaries. Speakers have included Dr Rebekah Widdowfield, CEO of the Royal Society of Edinburgh, and Dee Bradbury, president of Scottish Rugby.
The events are open to the public, staff and students of UWS.
Kirsty Wark said: "I am delighted to be part of the inaugural Paisley Book Festival. There is much to celebrate in the town, not least its creativity and its ambitious plans for the future."
Professor Craig Mahoney, Principal and Vice Chancellor of UWS, said: "In the six years that it has been running, the Inspiring Women programme has welcomed a diverse range of speakers with really compelling stories to tell, and I am delighted that the lecture series has been incorporated into the first Paisley Book Festival."
"As an author and journalist, Kirsty Wark's impressive career is sure to inspire our attendees. She has been a part of some of the most important moments in recent Scottish history, and I am sure that her conversation with Ruth Wishart will be a real highlight of the exciting festival programme."
UWS Principal Prof Craig Mahoney
Jess Orr, Co-producer of Paisley Book Festival, added: "To have Kirsty Wark on the bill for the inaugural Paisley Book Festival is hugely exciting for us, given her success not only as a creative writer, but also her diverse experience working in journalism and broadcasting.
"We hope that her insights into a sector which can be ruthless – especially for women – will form an invaluable part of a festival with radical and rebellious themes at its core. We are delighted to be partnering with UWS and the Inspiring Women series to stage this unmissable conversation."
Over the past two years, UWS has welcomed more than 1,300 delegates to participate in the Inspiring Women programme, including its annual conference, most recently in June 2019. More than 130 guests heard from a selection of keynote speakers, including NASA representative Sarah Murray, Barclays Director Ron Coghill, Paralympic champion Karen Darke BME, and genocide survivor Taban Shoresh, followed by the opportunity to take part in free workshops designed to enhance confidence, communication and creativity.
Tickets for the UWS Inspiring Women Paisley Book Festival event cost £12 or £5 (concession). Book your tickets and find out more about Paisley Book Festival at paisleybookfest.com.