University of the West of Scotland's (UWS) London Campus held its graduation ceremony on Thursday 28 February, 2019 at St Marylebone Parish Church.
The ceremony saw around 156 students graduating across three Schools, the School of Business and Enterprise, the School of Health and Life Sciences and the School of Media, Culture and Society.
The graduation ceremony marked a milestone with the first cohort of students from MSc Policy Analysis and Global Governance graduating, with Annalena Beer and Ann-Mareike Kellinghusen, achieving outstanding distinctions.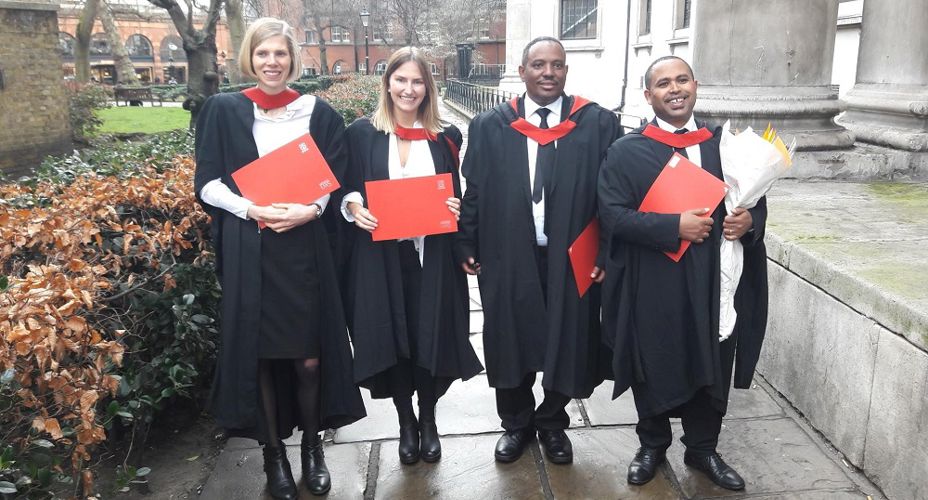 The one year, full time Masters course available through UWS' School of Media, Culture and Society can be studied at the London or Paisley Campuses and equips students with an understanding of contemporary policy challenges including climate change, human rights, health inequalities, terrorism and migration within a national and global context.
Carolijn van Noort, a lecturer in UWS' School of Media, Culture and Society said: "I would like to congratulate our first ever MSc Policy Analysis and Global Governance graduates on their academic accomplishments which are as a result of their continuous engagement, critical thinking and innovative approaches to research policy and global governance. They demonstrated their understanding of diverse topics, from public diplomacy and foreign policy to security cooperation. I am sure they will soon be reaping the rewards of their hard work."
Dr Lucie Pollard, Director of the London Campus gave the main address on the day with UWS Chancellor, Rt Hon Dame Elish Angiolini DBE QC FRSE, presiding.
"Congratulations to each and every one of our graduates on this momentous achievement. It is particularly pleasing to see our first MSc Policy Analysis and Global Governance students graduating from our London Campus and I wish them well on their future endeavours."
Dr Lucie Pollard - Director, UWS London Campus