Sports journalism students from UWS' Ayr Campus showed off their skills at Scotland's national stadium by reporting live from the 2018 Football Collective annual conference.
Nine UWS Ayr fourth-year sports journalism students attended the industry conference to produce news content, create podcasts and manage the social media across the event as it happened.
The 2018 Football Collective conference examined global issues in football, with this year's theme around 'challenging the narrative in football', ensuring critical thinking to debunk common held attitudes and misconceptions to discuss and debate key issues in football including gender, race and politics.
The conference, run by the Football Collective and organised by UWS' School of Education PhD student, Sean Huddleston, brought together industry experts including football researchers, practitioners and scholars, as well as former professional footballer, Paul Elliot CBE, to Hampden in Glasgow to discuss the beautiful game.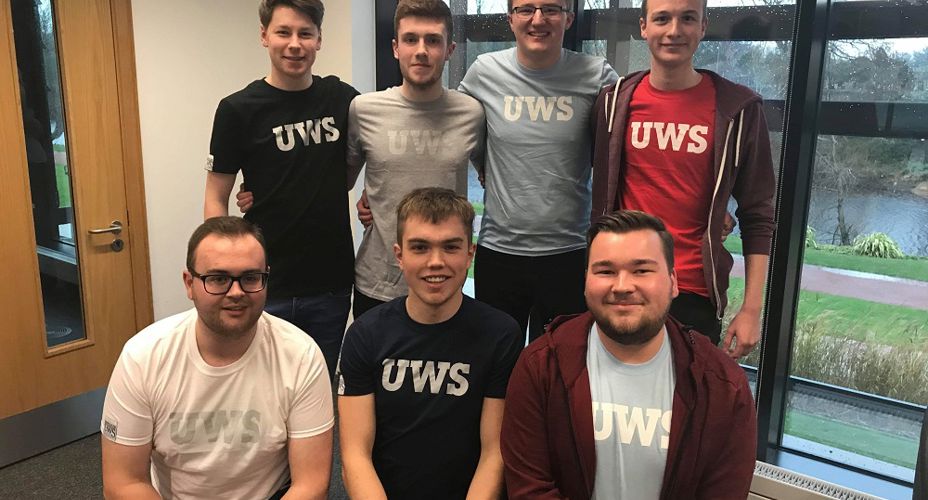 UWS Professor David McGillivray gave an insightful talk entitled 'Transnational Digital Fandom: Club Media, Place, and (Networked) Space' which touched on the impact of St Mirren TV and club media.
In addition, UWS PhD student, Jordan Donnelly and UWS Lecturer, Colin Brow, presented during the two-day event, with Jordan discussing chaos and trauma in football from the perspective of an early carer whilst Colin discussed the influence of a competitive season on non-contact injury incidence.
Fraser Clarke, one of the fourth-year Sports Journalism students taking part, said: "It's been a really eye-opening experience. We've met an interesting range of people, and quite a few of the topics have really got you thinking in a bit more depth. On a personal note it's been great to test out our skills in the real world - and finally meet people who we've been referencing for years!"
Elizabeth McLaughlin, Senior Lecturer in Journalism and Sports Journalism at UWS, said: "It is fantastic that some of our fourth-year sports journalism students got the opportunity to report on global issues in sport at the 2018 Football Collective. Not only did they learn vital, transferrable skills such as the timely editing and producing of news content and podcasts, they got to witness academic discourse and debate first-hand at a high-profile sporting event and were given the chance to identify, and report on, newsworthy hooks around Scotland's national sport."
"On a personal note it's been great to test out our skills in the real world - and finally meet people who we've been referencing for years!"
Fraser Clarke, fourth-year Sports Journalism student