A first-of-its-kind study by researchers at University of the West of Scotland (UWS) has explored the impact of the menstrual cycle on elite sporting performance and players' experiences.  
The research found that 93 per cent of the international female rugby players interviewed reported menstrual cycle-related symptoms, with 67 per cent considering these to be performance-impairing.
The menstrual cycle symptoms reported were variable, including painful menstruation, heavy bleeding, anxiety, reduced energy levels, distraction, and reduced motivation.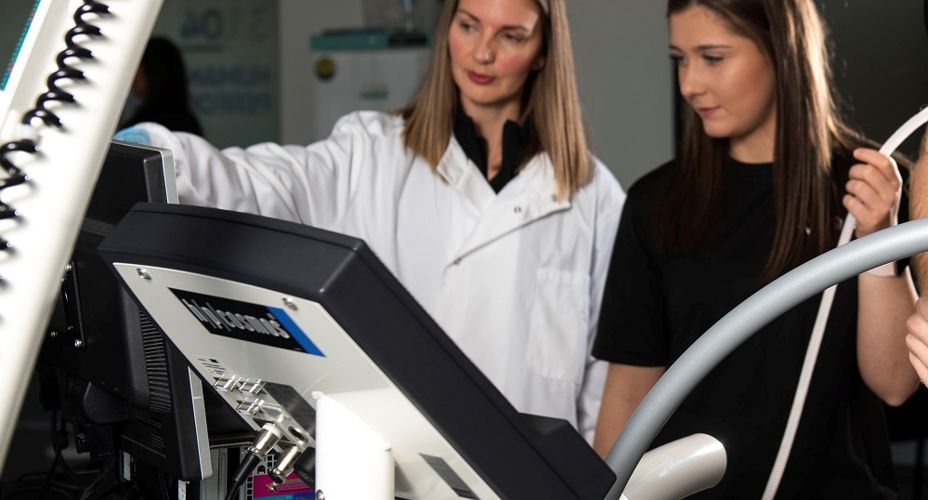 The research provides the first in-depth insight into elite athletes' experiences of the menstrual cycle in relation to training and competition, and has resulted in several recommendations for elite sporting organisations from UWS researchers.
These include the need for clinicians and support staff in elite sporting organisations to perform menstrual cycle profiling for their athletes, monitor menstrual cycles over time and to continue to develop awareness, openness, knowledge and understanding for both athletes and support staff.
Dr Laura Forrest, Exercise Physiologist and Lecturer in the School of Health and Life Sciences at UWS, said: "Our research was a collaborative effort and has highlighted that menstrual cycle-related symptoms are highly prevalent amongst this group of athletes, yet individual to each, with athletes feeling that their symptoms often negatively impacted on their performance."
"We were fortunate that participants were open and honest when discussing their menstrual cycles. However, this isn't always the case as menstruation can still be a taboo subject, with our findings emphasising the need for open communication between players and support staff."
Dr Laura Forrest, UWS
"This research has initiated conversations within the training environment and is helping to normalise what is, after all, a natural function for most women. This change has been possible as the players' support team were keen to gain a deeper understanding of their athletes and quickly adopted the recommendations we proposed."